CX5S220V Industrial Steam Cleaner
Item No.: 153
Clean water
High temperature
High pressure
No chemical residues
INQUIRY
Description
3 super functions
1. Super strong power
2. Ultrahigh temperature, ultrahigh pressure 5.9bar, 150℃
3. Extra long working-hours: 15L water tank. None-stop working.
Six fold security protections
1. Over voltage protection
2. Over temperature protection
3. Pressure relief protection
4. Protection against dry heating
5. Boiler excessive water protection
6. Water tank out of water protection
Applications
1. Cleaning of indoor air contrition and engine of automobile
2. Cleaning and disinfecting equipment and dishes for kitchens, cafeterias, restaurants and bakeries.
3. Cleaning and disinfection for room and bathroom of hotel.
4. Cleaning and sterilization for clinic and operation room of hospital.
5. Degreasing and decontamination of machine parts.
Specification
Model: CX5S220V
Power supply: 220V 50Hz
Rated Power: 8000W
Pressure of steam: 5.9bar
Temperature of steam: 150℃
Capacity of water tank: 15L
Weight: N.G 43kg /G.W 46kg
Measurements: 85*46*75cm
Packing size: 95*51*83CM

Model: CX5S380V
Power supply: 380V 50Hz
Rated Power: 9000W
Pressure of steam: 5.9bar
Temperature of steam: 150℃
Capacity of water tank: 15L
Weight: N.G 43kg /G.W 46kg
Measurements: 85*46*75cm
Packing size: 95*51*83CM

Details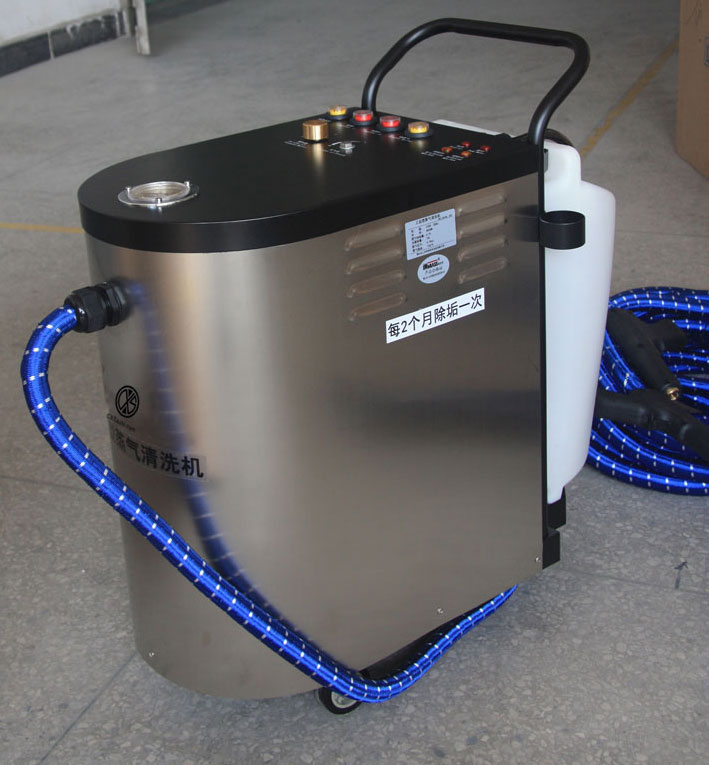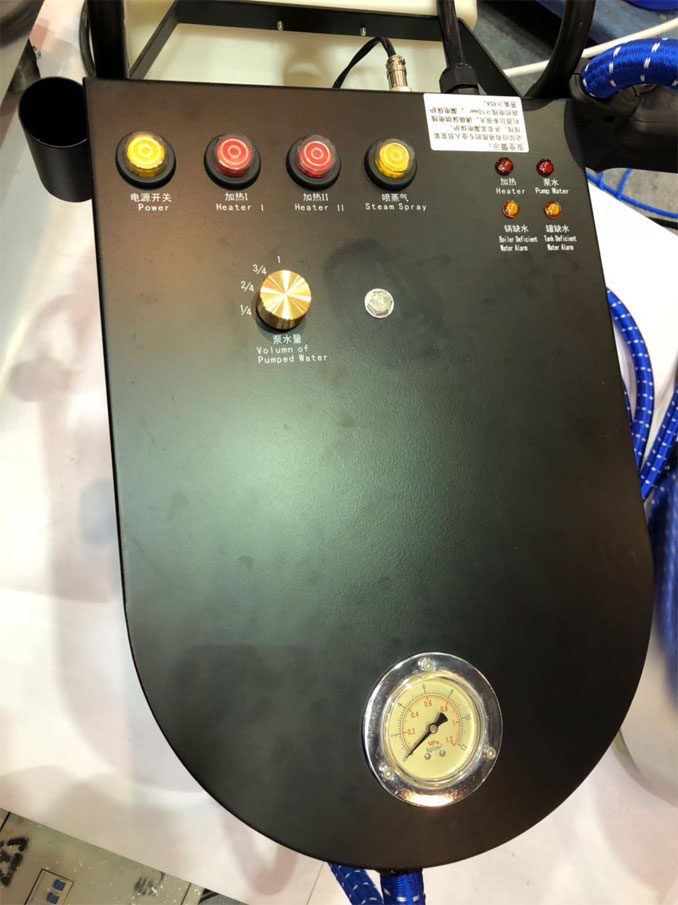 Package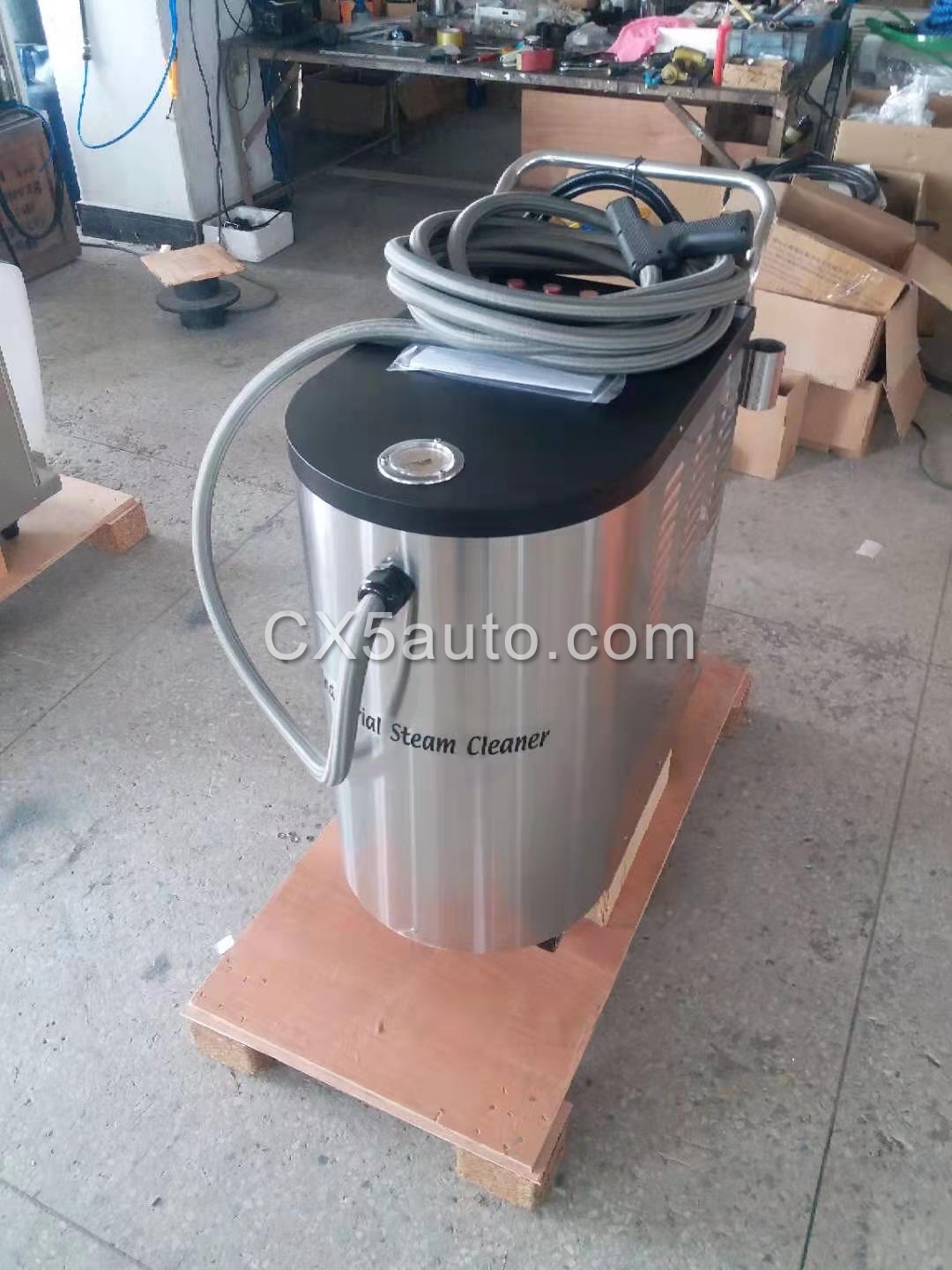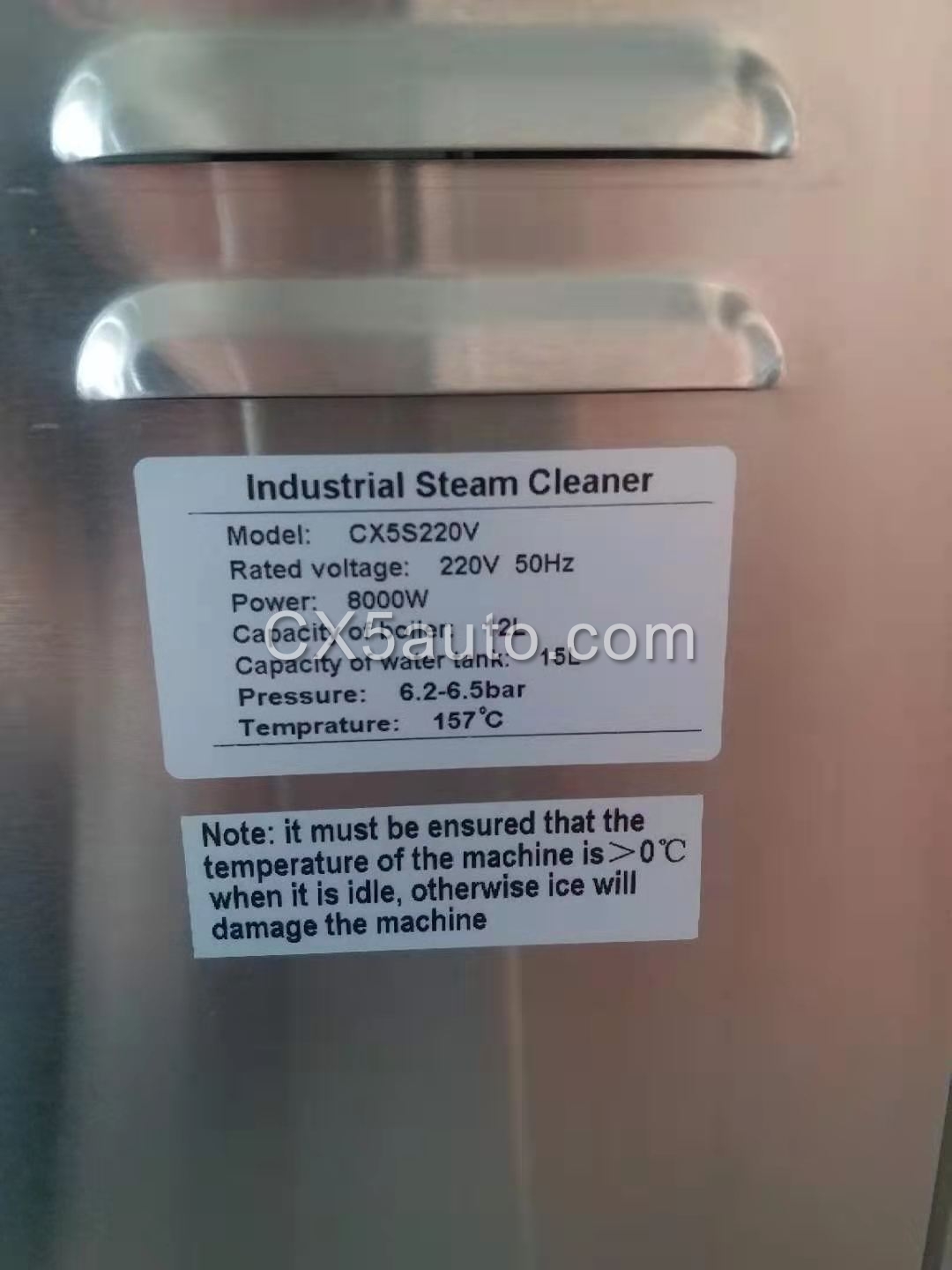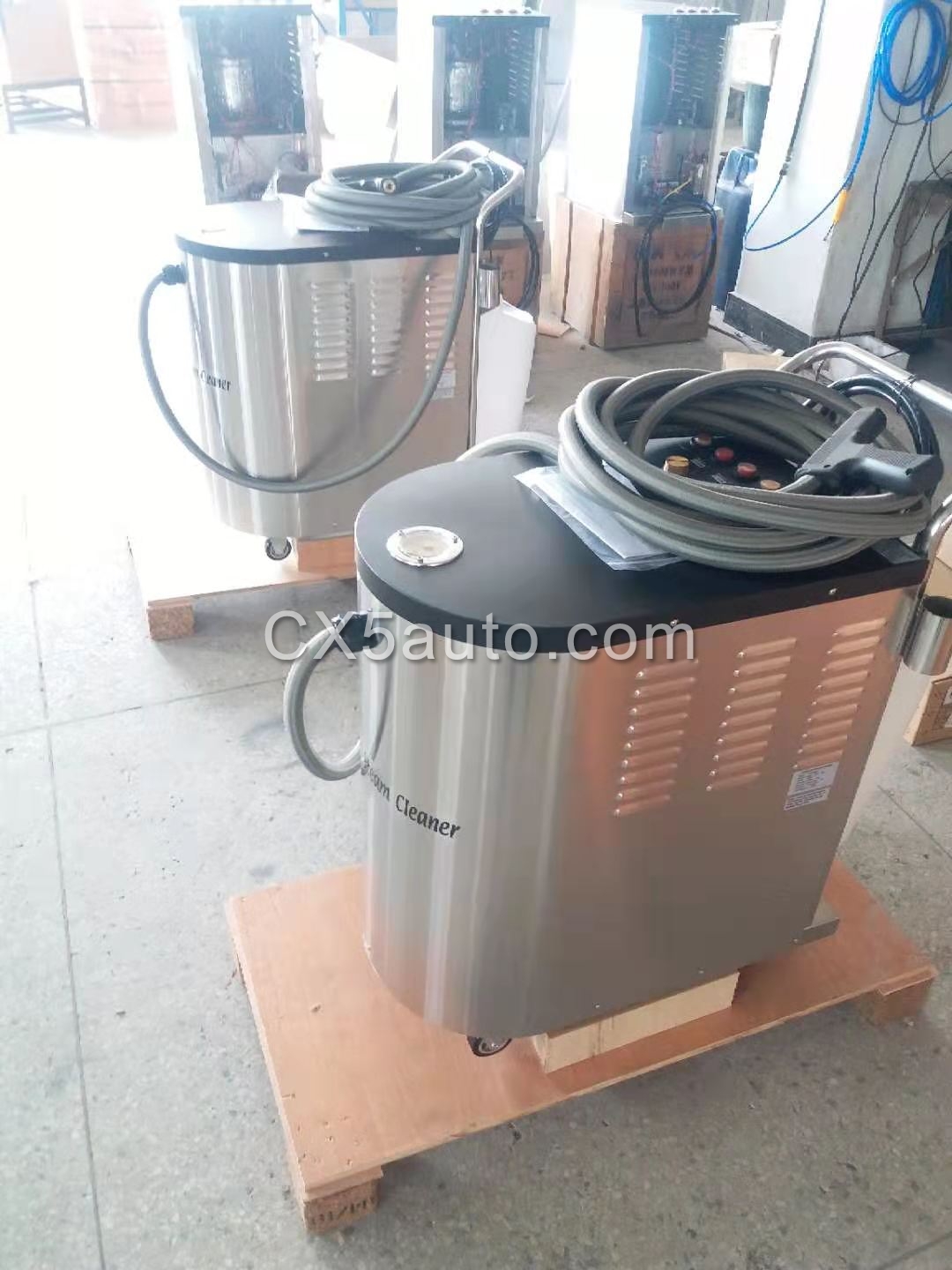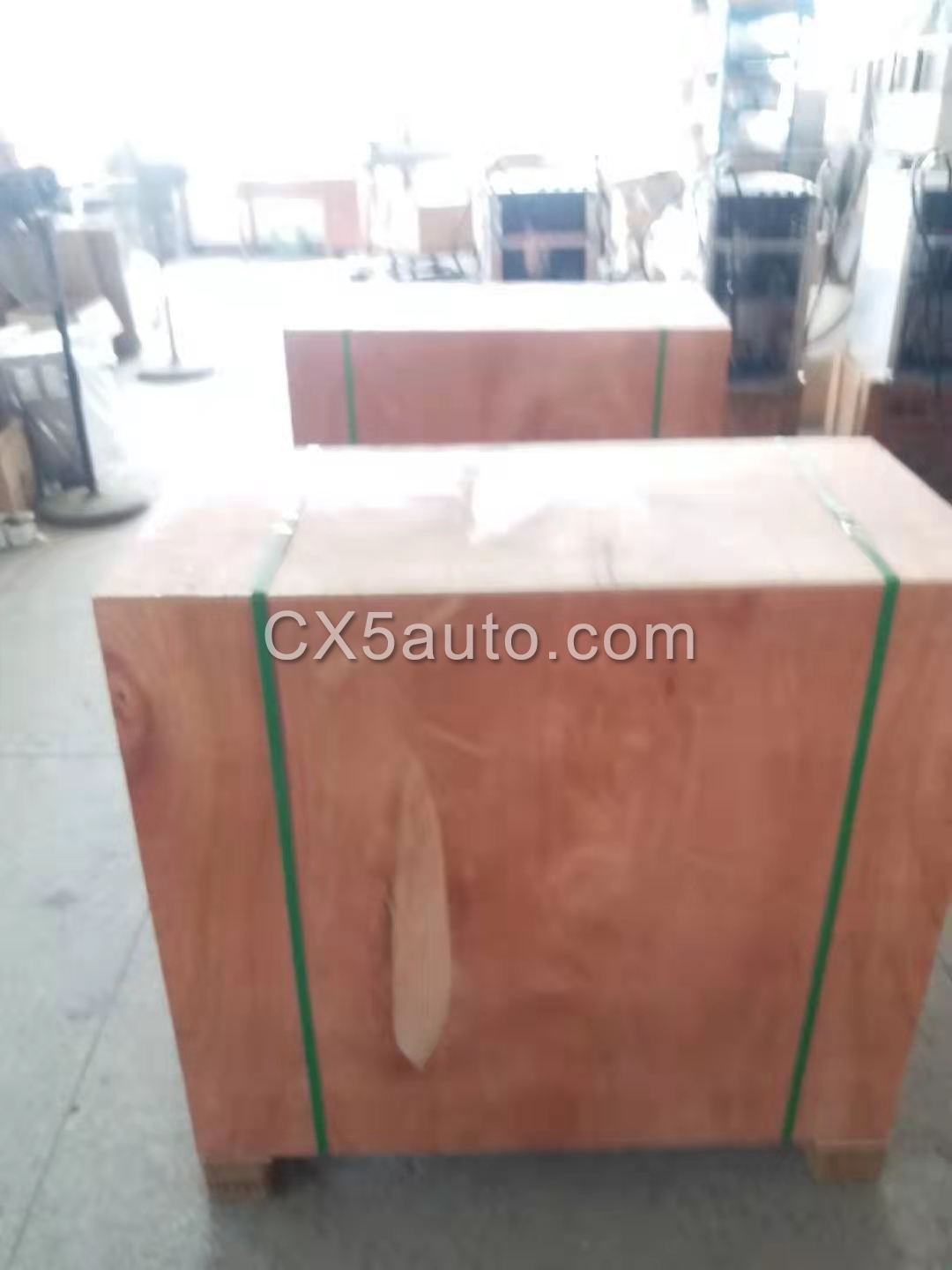 Warranty: 12 months

Lead time: One week