CX5-512T Truck and car Wheel balancer
Item No.: 120
INQUIRY
Description
Instruction
CX5-512T acquires world-wide innovative technology with magnetic drive, low speed technology, 512 angular positions, Truck and car balancing modes.
Specification

Model: CX5-512T
Rim Diameter Range: 10"-39"
Max. Wheel Width: 500mm
Max. Wheel diameter: 1200mm
Distance To Spin Flange: 14"
Max. Wheel Weight: 150kg
Balancing Speed: 90-120RPM
Display: Pro interface+Key pad
Angular Position: 512
Ounce/gram Select able: yes
Balancing Modes: 11
Shipping Weight: 260kg
Voltage: 220V Single phase
Packing Size: 115*82*128cm
Features: Truck and Car balancing modes



Features
1. Magnetic levitation system (MLS) and self propelled balancing (SPBU).
2. 512 angular positions.
3. Advanced spin brake (ASB).
4. Quadruple frequency multiplier (QFM).
5. Smart User saver.
6. Seven modes of balancing.


Accessories



Details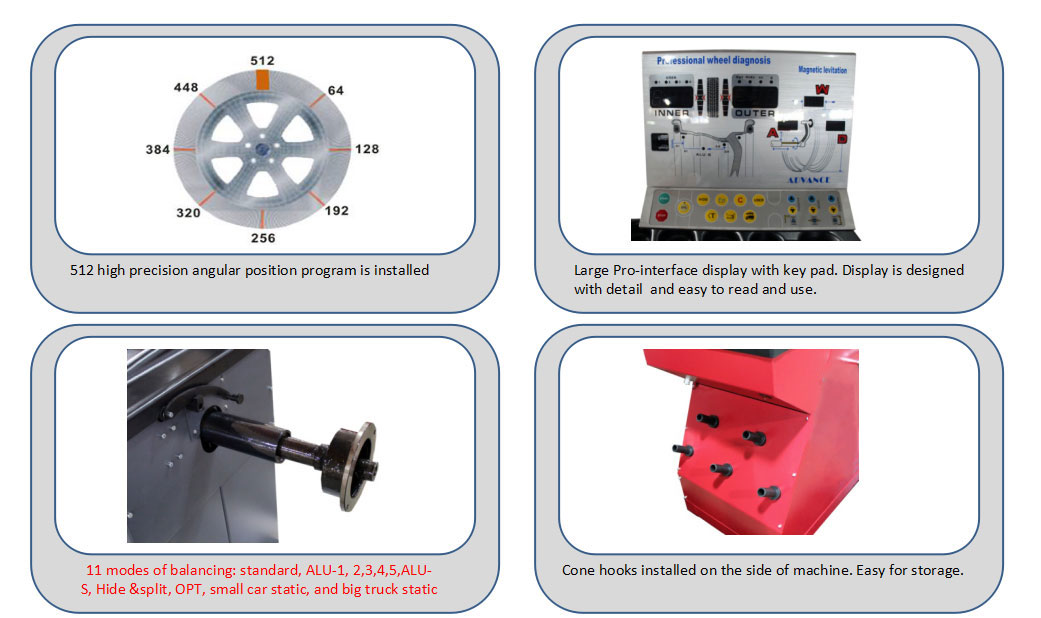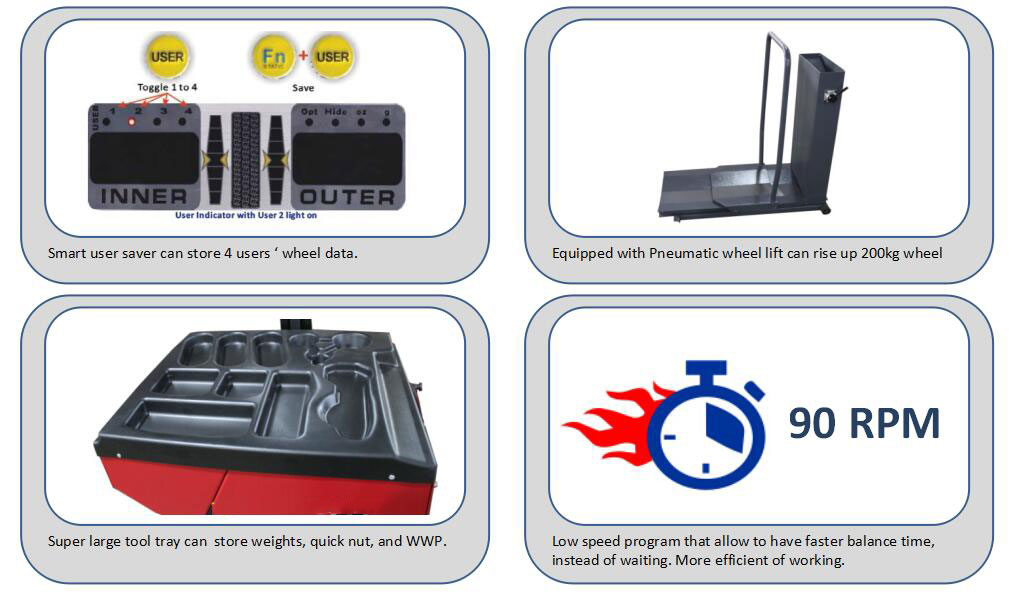 Package
Warranty: 12 months

Lead time: One week.