Gasoline/Diesel/Electric start air compressor
Item No.: 068
INQUIRY
Description
Instruction
Air compressor is a device that converts power (using an electric motor, diesel or gasoline engine, etc.) It is necessary for the work shop.


Our advantages

1. Have CE & ISO certificate.
2. Motors. Use GB motors.
3. Air tank. Increase the thickness of air tank.
More safe and the volume of air tank is more accurate than other factory.
4. Weight. Compare with other factory. Our air compressor is 10% heavier.
Because all materials are high quality include the thicker air tank.
5. Valve. Increase all valve thickness. High security.
6. Piston valve. Use Alloy material. After heat treatment with high hardness.


Gasoline
Model: SP2065HQC
Power: 6.5hp
Cylinder: Ø65mm*2piece
Speed: 950r.p.m
Pressure: 8bar/115psi
Capacity: 250L/min/8.8c.f.m
Tank: 100L/22gal
Net weight: 71kg
Dimensions: 1050*420*850mm


Diesel engine driven air compressor
Model: ZTW-0.9/15
Power: 10hp
Cylinder: Ø90mm*2piece
Ø65mm*1piece
Speed: 850r.p.m
Pressure: 15bar/214psi
Capacity: 900L/min/31.5c.f.m
Tank: 150L/33gal
Net weight: 260kg
Dimensions: 1340*500*1100mm



Model: ZTW-0.9/15
Power: 15hp
Cylinder: Ø105mm*2piece
Ø55mm*2piece
Speed: 750r.p.m
Pressure: 15bar/214psi
Capacity: 1050L/min/36.7c.f.m
Tank: 220L57gal
Net weight: 260kg
Dimensions: 1600*650*1150mm




Electric start


Model: H-0.25/8(2065)
Power: 2.2kw/3hp
Cylinder: Ø65mm*2piece
Speed: 950r.p.m
Pressure: 8bar/115psi
Capacity: 250L/min/8.8c.f.m
Tank: 100L/22gal
Net weight: 71kg
Dimensions: 1050*380*810mm


Model: H-0.3/8(2070)
Power: 3kw/4hp
Cylinder: Ø70mm*2piece
Speed: 950r.p.m
Pressure: 8bar/115psi
Capacity: 300L/min/10.6c.f.m
Tank: 100L/22gal
Net weight: 75kg
Dimensions: 1050*380*760mm



Model: H-0.6/8(2090)
Power: 4kw/5.5hp
Cylinder: Ø80mm*2piece
Speed: 950r.p.m
Pressure: 8bar/115psi
Capacity: 500L/min/17.6c.f.m
Tank: 150L/33gal
Net weight: 88kg
Dimensions: 1370*450*830mm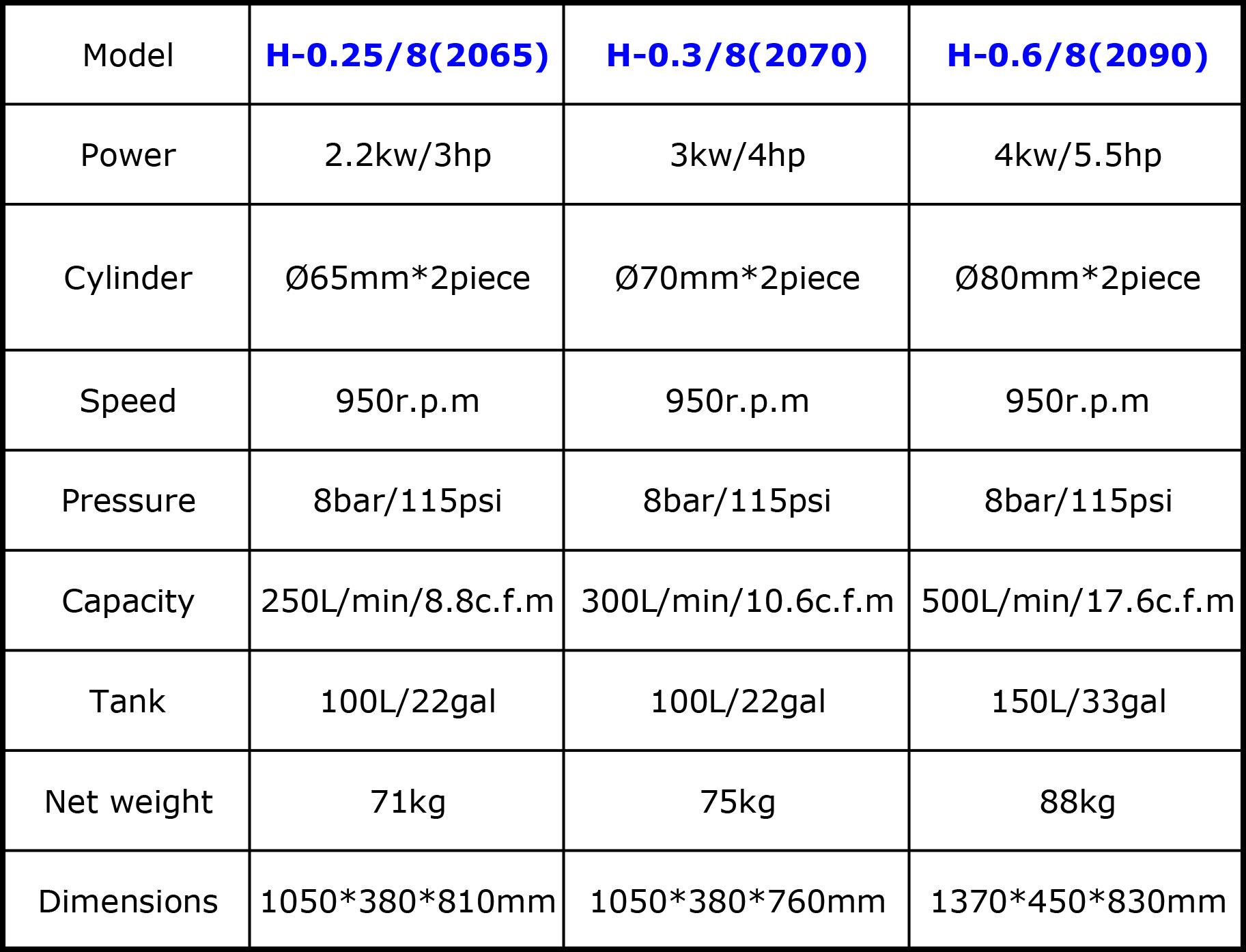 Details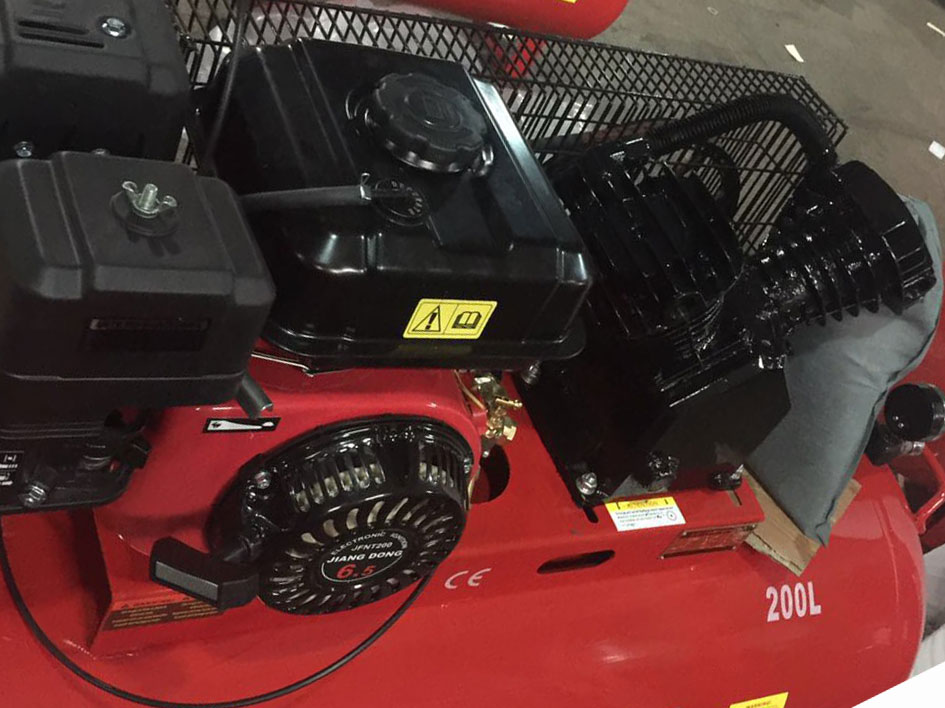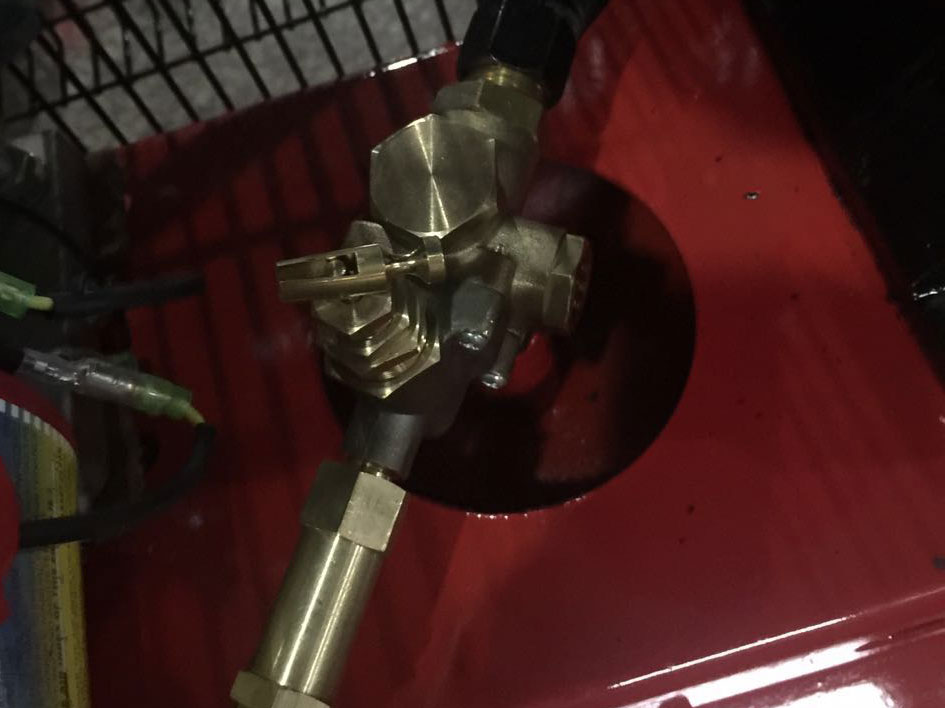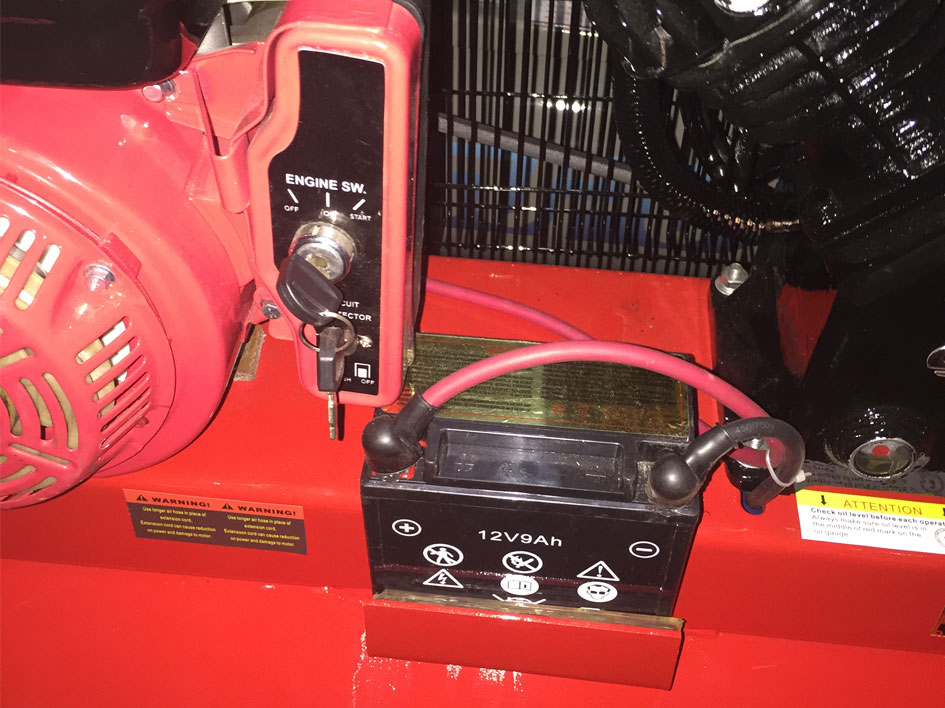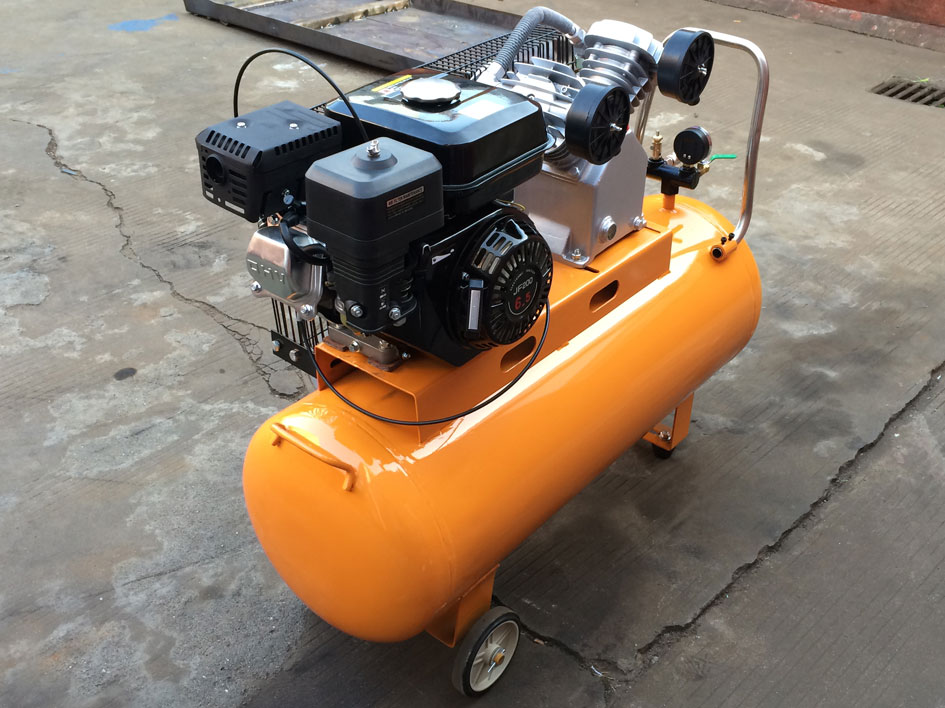 Warranty: 12 months

Lead time: One week