CX5-70LF unilateral unlock 7ton two post car lift
Item No.: 149
INQUIRY
Description
Specification
Length,width,Height: 3545×560×4015
Lifting Capacity:
Weight: 950KG
Lifting height: 1800
Mini.height: 100
Lifting time: 55s
Power: 3KW
Votage: 380V
Features
mechanical structure:
1.The column of lift is widened to ensure the strength of the column
2.Block high strength pipe, deformation in 10 years.
3.Quick change type reinforced nylon slider(with self-lubricating).
4.Enhance the pull board double arm, widely applicable model.
5.Balance wire rope use double fracture resistance design and high strength alloy steel stranded wire and steel core, affter the pre-tension technology.
Drive mode
Hydraulic double cylinder drive/traction/ chain/wire rope adjusting balance.
hydraulic/electric system
1.Oil cylinder adopt the new rolling process cylinder/combined seal, double support guide and have stable under high load characteristics under long stroke..
2.Pieces of high quality hydraulic pump station, provide stable hydraulic supply(with overload protection)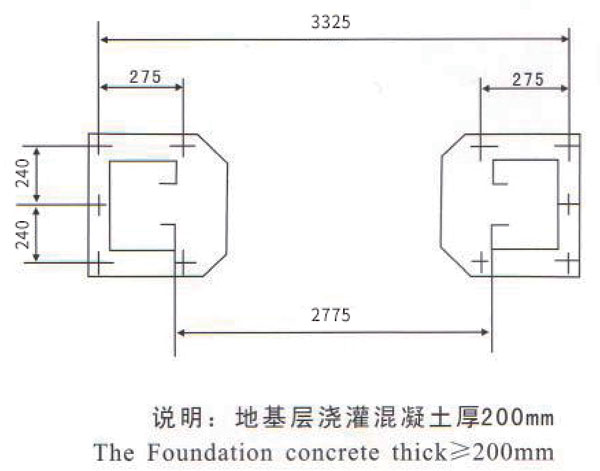 Overall structure size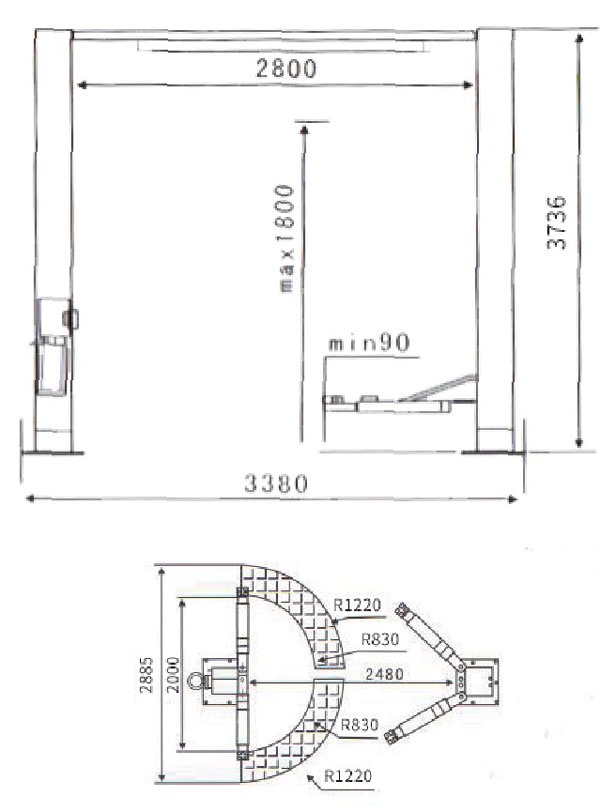 Warranty: 12 months

Lead time: One week