Rotary and Orbital polishers
Item No.: 154
900W 15mm Big Orbit Dual Action Polisher CX15
1400W Rotary polisher CX1400
INQUIRY
Description
900W 15mm Big Orbit Dual Action Polisher CX15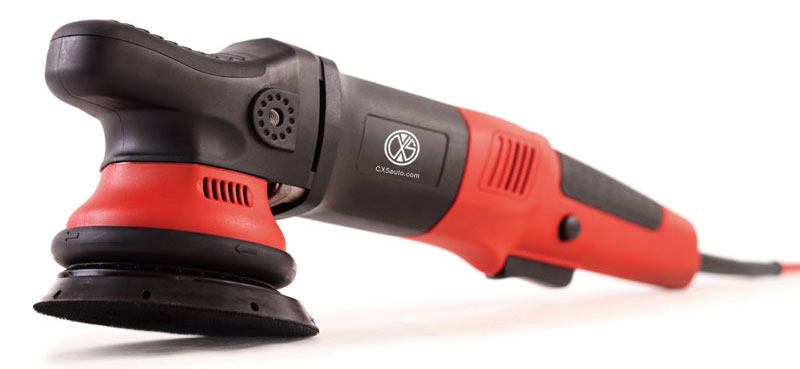 Specification
Rated Voltage: 110V - 240V AC
Orbit Diameter Size: 15mm
Frequency: 60Hz / 50Hz
Thread Size: 5/16"-24
Rated Current: 7.5Amp.
Velcro Backing Plate Size: 125mm( 5" )
Rated Power: 900W
Polishing Pad size: 125-150mm (5" - 5.5")
Variable Speed: 1,800 - 4,800 OPM
Net Weight: 2.3kgs (4.8Lbs)
Power Cord: 4.0 meters Heavy-duty Cable.
Accessory:PU Velcro Backing Plate,D Handle,Wrench,Canvas bag,Carbon Brush.Manual


Unique Features:
Fast, Powerful Effective, Safe and Easy-to-Use !
Swirl-free, Professional Results with No Risk !
Easily Removes Swirl Marks and Scratches, and Improves Paint Gloss !
Ideal for Applying Polishes and Waxes, and Safe on All Paint Types !
Variable Speed Dial, On/Off Sliding Safety Switch !
Ergonomic Design and Comfortable Soft-Touch Head Cover !
Auto Shut-off Carbon Brushes, Low Noise and Low Vibration !
Sealed 100% Ball-Bearing Construction Provides Longer Life !
New Features:
1.Big Orbit 15mm High Effective For Polishing
2.Soft Grip Head Cover and D Handle
3.Long Handle With Soft Grip,Easy to use
4.Easy Control Speed Dial

6-Speed Settings: Recommended speeds are as follows:
1:1800 OPM - 3200 OPM Waxing & Buffing
2:3200 OPM - 4200 OPM Polishing & Cleaning
3:4200 OPM - 4800 OPM Removing paint defects and Swirls

1400W ROTARY POLISHER CX1400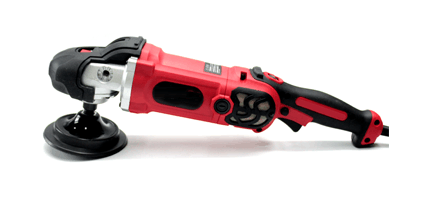 Specification
Rated Power:1400W
Rated Voltage:220V-240V AC
Frequency:60HZ/50HZ
No Load speed:600-3200r/m
Backing Plate Size:6" or 7"
Spindle Size:5/8"(M14)
Power Cord:4.0 meters power cord
Net Weight:3.5kgs

Features:
Rotary Polisher with a powerful 1400W motor.
Soft Start Protect and Constant Speed System Function.
Heavy-Duty Motor Provides High Power.
Setting with 6-Speed Dial at the Top, Lock-On Trigger Switch.
Extra Heavy-Duty M14 (5/8") Spindle with Spindle Lock.
Comfortable Non-Slip Grip D /Side Handle.
High Impact Housing with Die Cast Aluminum Head with plastic cover.
Auto Shut-off Carbon Brushes Prevents Motor Damage.
Sealed 100% Ball-Bearing Construction Provides Longer Life.