X-431 PADII diagnostic tools
Item No.: 130
INQUIRY
Description
Instruction
X-431 PADII is Launch's new high-end car fault diagnostic device based on the Android system. It inherits Launch's many advantages in car fault diagnostic technologies, including large car model coverage, powerful functions, a large number of special functions, and accurate test data. Car fault diagnosis can be implemented for all car models and systems by connecting the car diagnosis connector to mobile intelligent terminals via Bluetooth. In addition, X-431 PADII supports extension module applications for oscilloscopes, sensors, endoscopes, multimeters, and battery detection.
Specification
OS: Android 5.1
CPU: 2.0 GHZ
RAM/ROM: 2G/64G
Display: 10.1 IPS,1920*1200
Battery
:
12000mAh
Battery Life: 6-8 hours
Working Temperature
:
0℃-45℃
Storage Temperature
:
-20℃-70℃
Functions
1. X-431 PAD II is one of the comprehensive diagnostic tools with widest car model coverage among similar products on current market. It supports over 140 car brands and over 2000 car models.
2. Diagnostic software at original factory level, providing comprehensive diagnostic functions of Read DTC, Clear DTC, Data Stream, Actuation Test, and Special Functions.
3. Display data stream in the form of text, graph, and composite figure. Maximum 15 data stream waveforms can be displayed at the same time.
4. Record data stream by one click, letting users easily store and review history data.
5. Fast accessing car models for fast test.
6. Smart fault code searching function. By clicking SEARCH during bfault code inquiry, product will automatically search corresponding fault code information (Wi-Fi network is required).
7. Maintenance Database: X-431 PAD II general version uses LAUNCH original maintenance database system, classified by car model. Massive data is an indispensable help for your repair and maintenance.
8. Upgrade Service: Latest versions are automatically listed in One-click Upgrade center. You can upgrade by just one click.
9. Fast shift between imperial and metric systems: Imperial and metric systems can be easily shifted by one click on SETTING button.
10. Extended Function: With optional modules, you can apply X-431 PAD II as an oscillograph (ignition analyzer) or battery tester or multimeter, achieving more applications with one tool.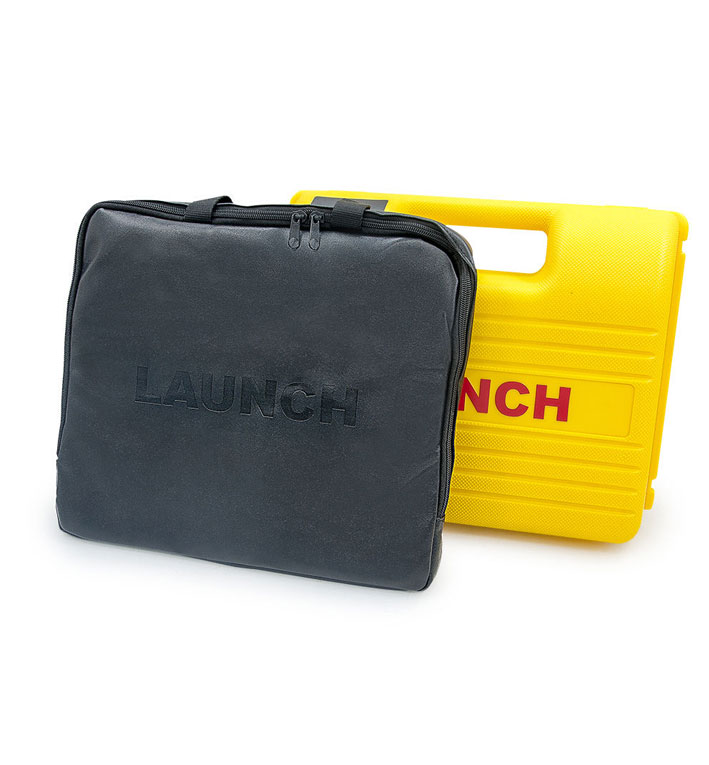 Warranty: 12 months

Lead time: Have stock (by DHL or Fedex about 7 days arrive your workshop)