Penumatic tire spreader
Item No.: 174
Applicable to tires 1200R20 and below
INQUIRY
Description
Instruction
Designed for tire spreading when repairing car tires.
The wide platform offers more stable work surface.
Equipped with five adjustable levels and tool tray.
Foot operated makes the repairing work more quickly and conveniently.
The adjustable LED light increases visibility inside the tire.
Equipped with F.R.L connection.
Application
Applicable to tires 1200R20 and below
Specification
Model: HD-K
Biggest Enlargmen: 350mm
Input Voltage: 85-265V
Working Pressure: 0.6-0.8Mpa
GW/NW: 49.5/46.8kg
MEAS: 580*550*940
Product Details
01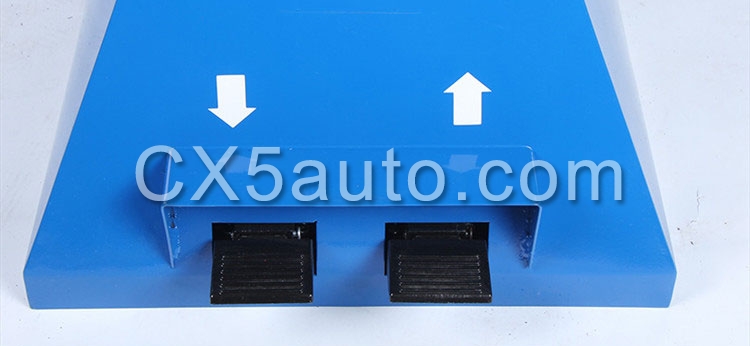 Foot valve lifter
Easy to move up and down, easy to operate
Pneumatic and labor-saving design of the step valve, saving time and efficiency

02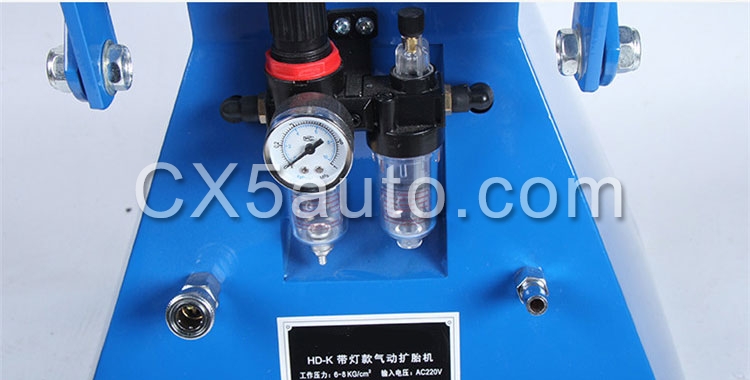 Configuration with air pressure adjustment filter
Configure oil-water separator to separate air moisture, ensure air pressure lubrication, and extend cylinder life.

03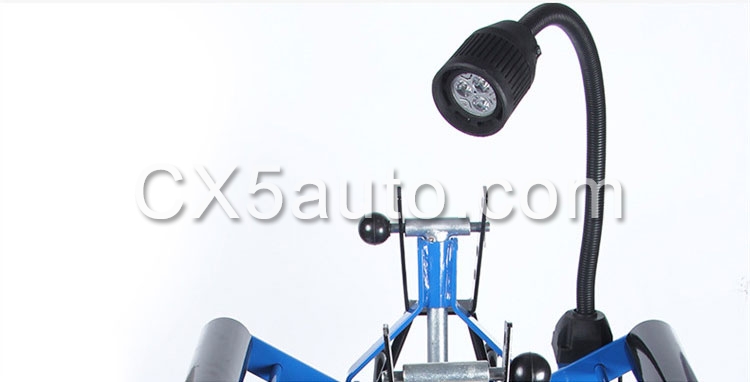 LED working light

Flexible LED work light with high brightness and can be bent according to angle
It is convenient to expand the tire mouth for the whole hole grinding, vacuuming and lighting when the film is pasted.

04
Thickened and enlarged curved tray

Thick steel plate, not easy to deform, suitable for more sizes of tires
The curved design saves the tires and lifts up the tread. It is easy to find and repair the holes.

05
Alloy universal Japanese air intake interface

Metal material, durable, rust-proof plating, beautiful and smooth, fast interface design.
Plug and play, built-in sealing ring, good air tightness.

06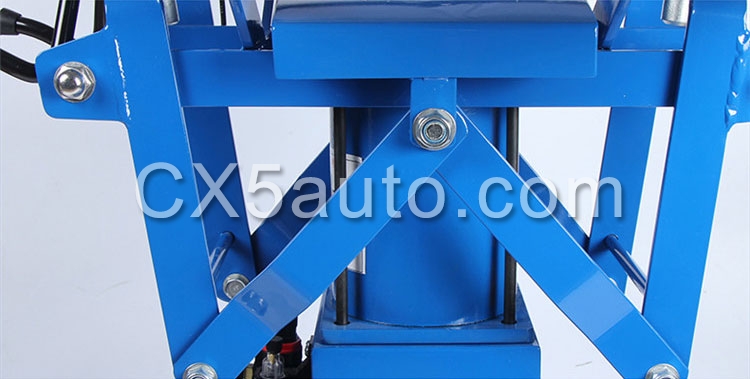 Triangular support

Triangular support of the telescopic arm ensures effective transmission of force and durability of the product.

07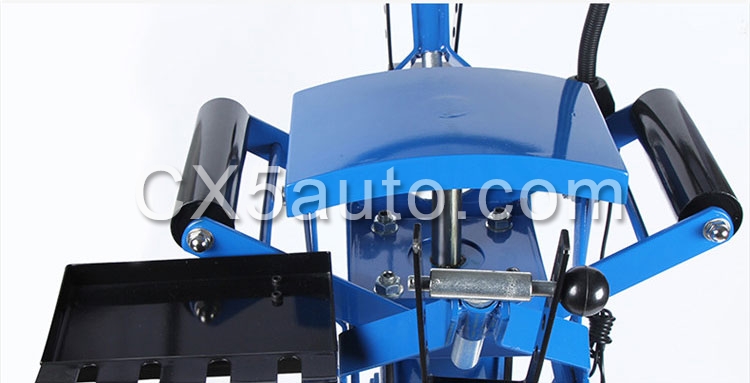 Strong cylinder
The air pressure is automatically raised, the lift is powerful, and the expansion tires are powerful and will not rebound.
Cooperate with smart and effortless rollers.

08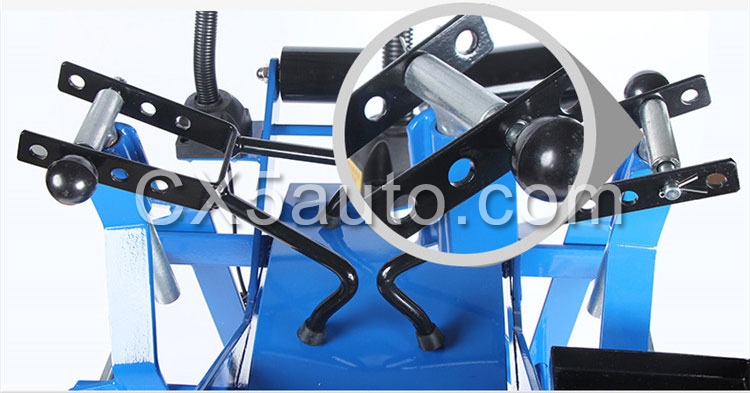 Adjustable anti-slip scratch-resistant claw
Smooth grapple, not easy to scratch the inside of the tire
Multi-position adjustment pin for adjusting the distance according to the size of the tire.

09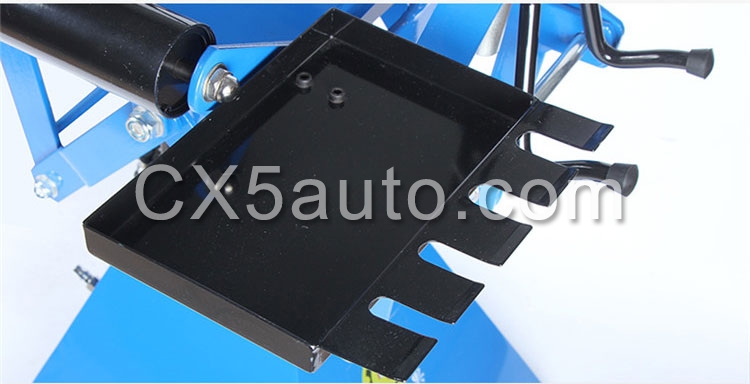 Multi-function toothed tool box

Large size tool tray for easy placement and storage of other film, roller and other tire repair tools.
Toothed edge design, can be used to hook tools such as grinders, vacuum guns, etc.
Product parameters