Launch X431 V+ HDIII Heavy Duty Car Diagnostic Scanner Diagnostics Auto Full System Diagnosis Professional Scan Tool HD3
Item No.: 193
Launch X431 V+ & HDIII SET for both 12V and 24V vehicles.
INQUIRY
Description
An intelligent VCI (Vehicle Communication Interface) for cars and trucks from 12V to 24V, supports USB, Bluetooth, and WiFi connection. It has more powerful functions to be discovered by working with X-431 PAD V, X-431 PAD III and X-431 V+.

Features
1. Full comprehensive HD truck diagnostic software functions

2. 13 Special Functions: DPF Regeneration, Injector Coding, Reset Service(MIL), Maintenance Confirmation, Injection Quantity Adjustment, Particulate Filter Replacement Reset, Reset Pressure Differential Sensor, Reset Pressure Limiting Valve, Bleeding The Adblue Circuit, VGT Electronic Actuator Installation And Calibration, Trip Reset, Parked SCR Efficiency Test, DPF Ash Accumulator Reset

3. Calibration: Calibration: Idle Speed Adjustment,Speed Limit, Cruise Control, Idle-Stop System, PTO, Coolant Level Switch, Exhaust Brake Valve, Intake Air Preheating, Vehicle Speed Controller, Air Conditioner, Oil Pressure Sensor, Electronic Fan, ABS, Automatic Transmission

4. Support USB, Bluetooth and WiFi connection

5. For cars and trucks from 12V to 24V

6. Strong stability and high speed

7. Supported brands: Benz, Man, Volvo, Daf, Scania, Iveco, Renault, Freightliner, International, Kenworth, Peterbilt, Stering, Western Star, Mack, Fuso, Isuzu, UD, etc.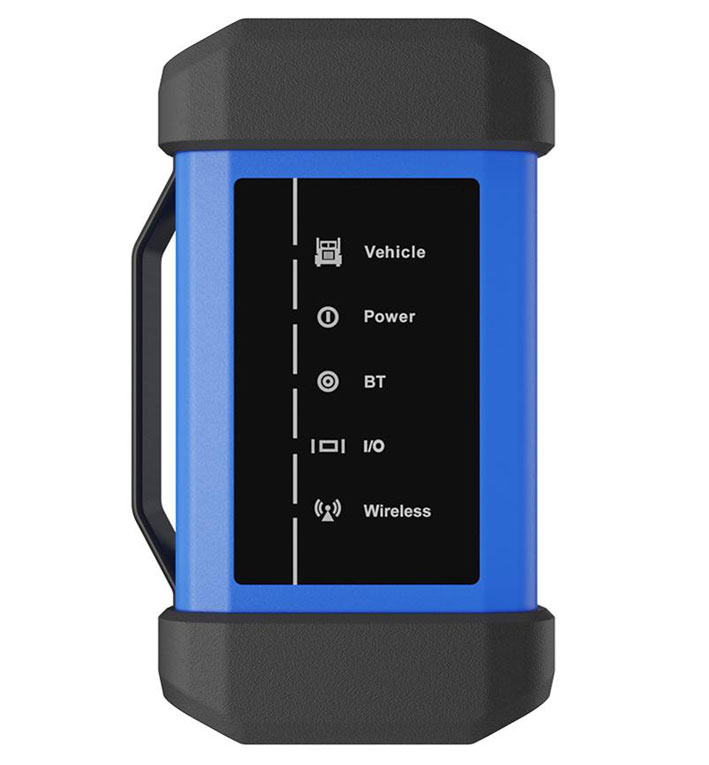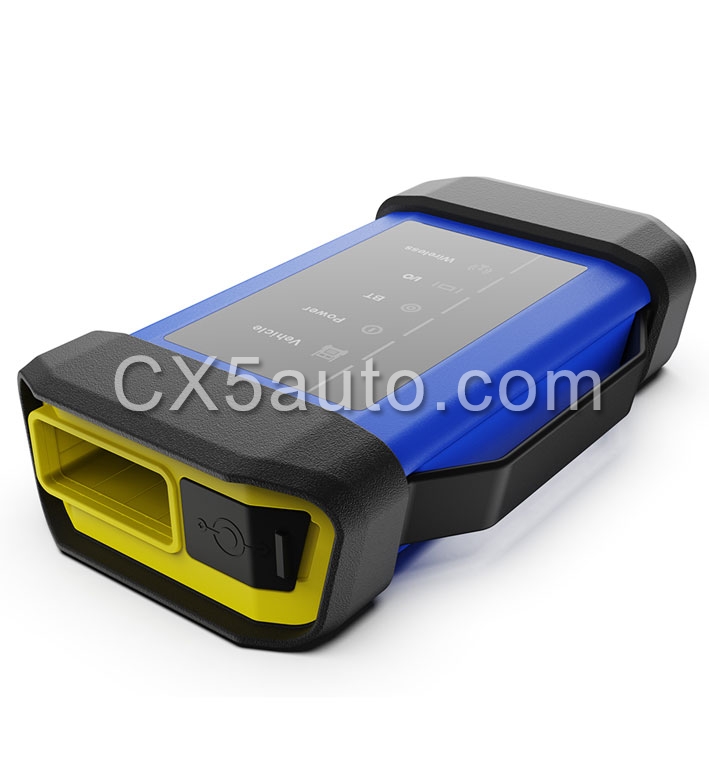 Specification
Input voltage: 9~36V
Power: ≤3.0W
Working temperature: -10℃~50℃
Communication: USB/Bluetooth/Wi-Fi
CPU: 120MHz
Size: 204X110X45mm

When x431 v+ is used with HDIII module, it can test both 12V and 24V vehicles.


Launch X431 HD3 Ultimate Heavy Duty Truck Diagnostic Adapter

With this device you can test heavy duty truck 24V. Connections via USB and Bluetooth. The package also includes the necessary additional adapters.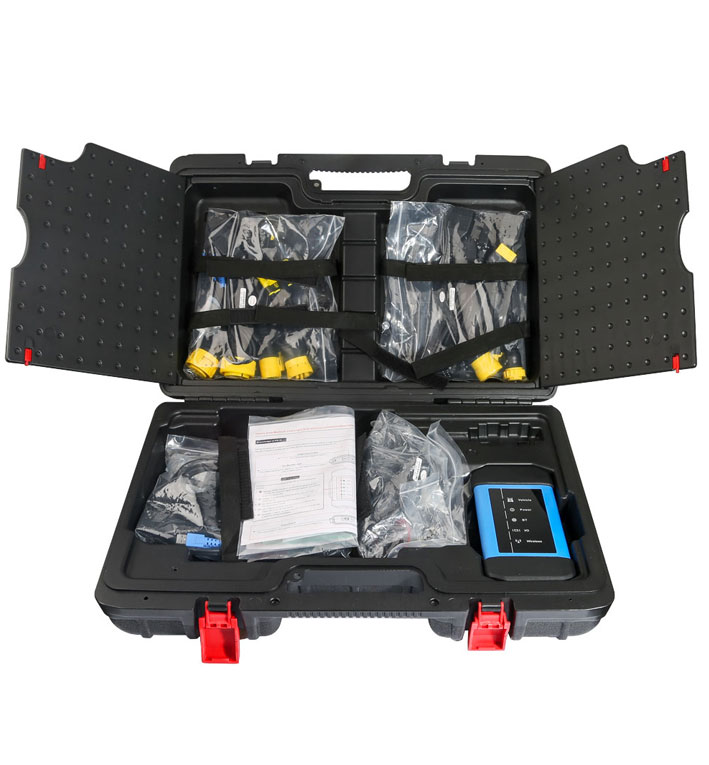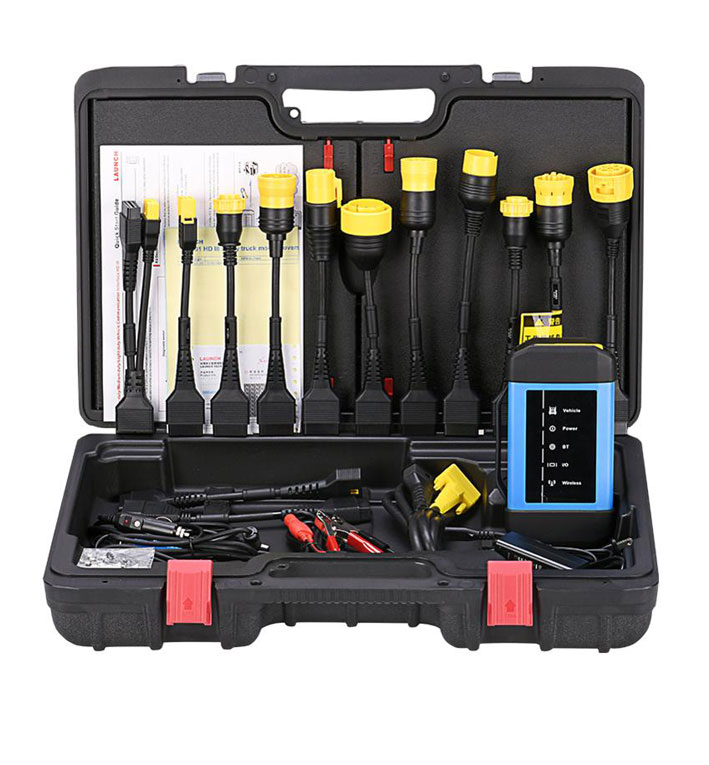 Launch X431 HD3 Functions

Identification of control units
Adaptation of control units
Reset service intervals
Reading vehicle data streams
Display of current system parameters
Check actuators
Reading and erasing vehicle fault codes

Heavey Duty Vehicle list:

Europe:
For MERCEDES BENZ
For MAN
For VOLVO
For SCANIA
For IVECO
For DAF
For RENAULT

U.S:
For Freightliner
For INTERNATIONAL
For Kenworth
For PETERBILT
For STERLING
For WESTERN STAR
For MACK
For DETROIT
For CUMMINS

Asia:
For HINO
For FUSO
For ISUZU
For UD
For HYUNDAI

Update and Warranty

Two Years Free Update Online.
One Year Warranty for any quality problems.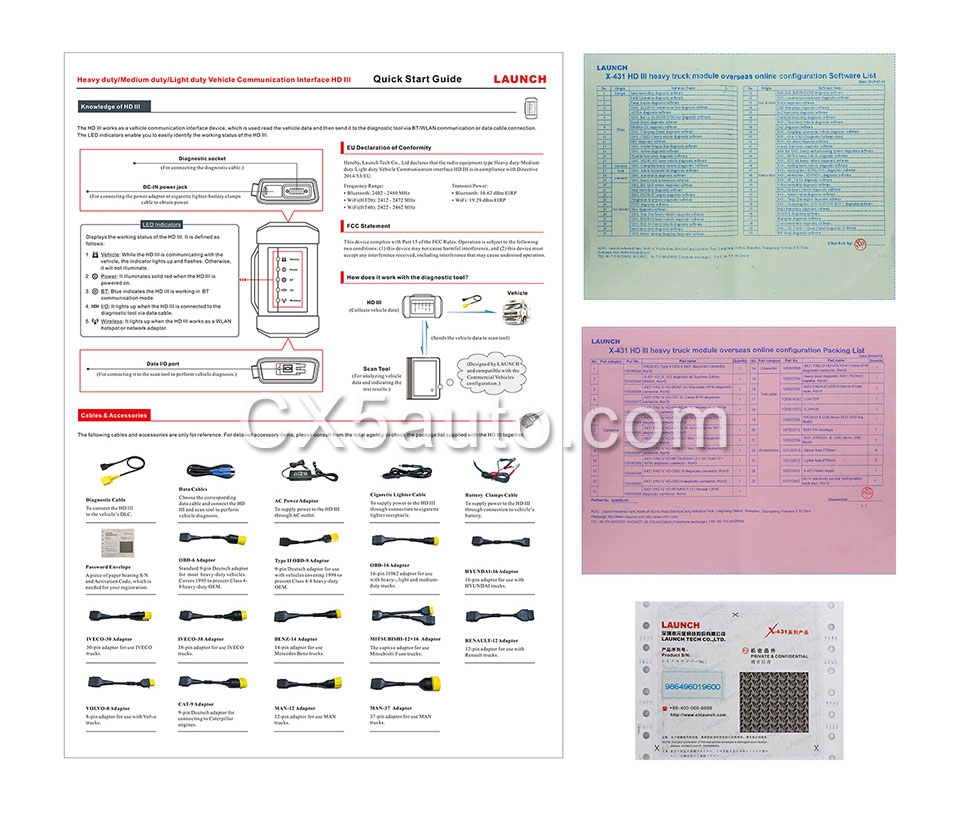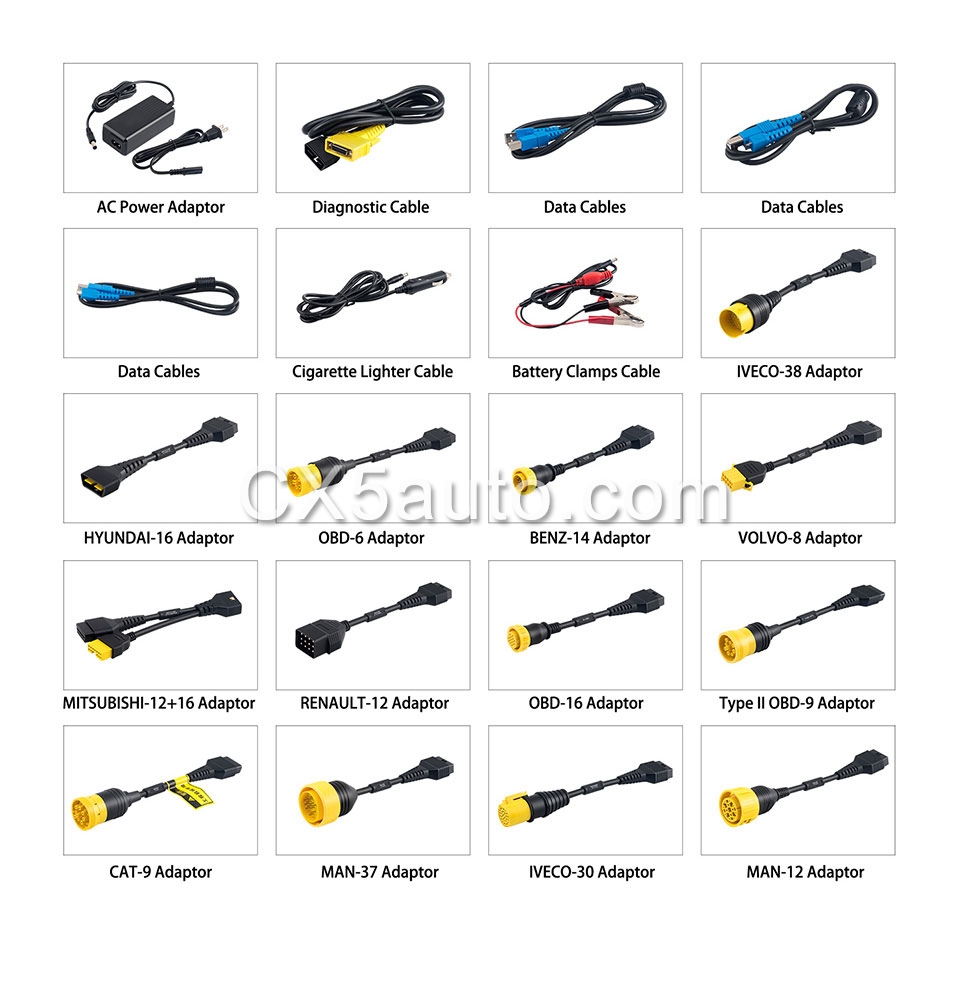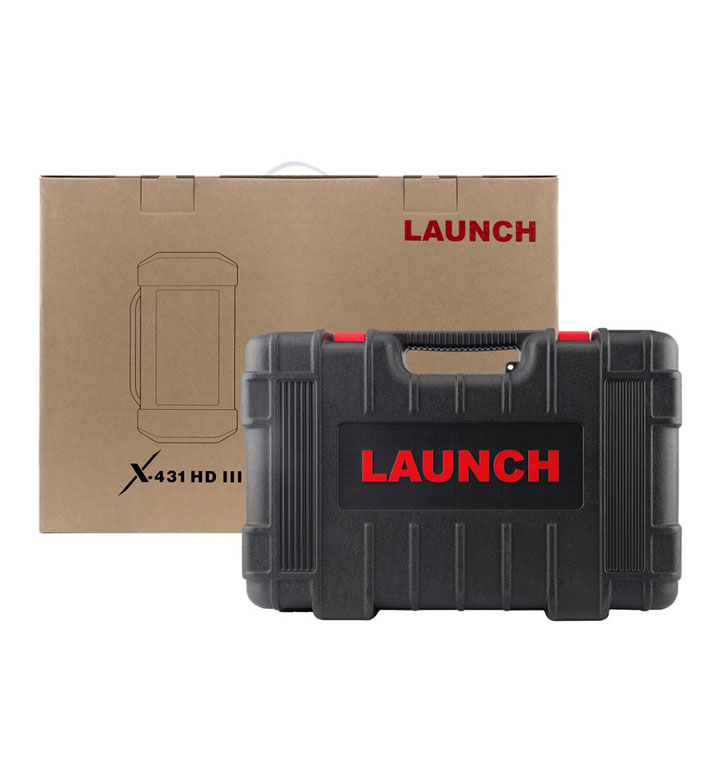 Warranty: 12 months

Lead time: Have stock (by DHL or Fedex about 7 days arrive your workshop)