Launch X431 V + Plus universal auto scanner
Item No.: 015
Support wifi and bluetooth.
Easy to Update: For the first year, the software is free update.
Screen:10.1 inch Multi touch capacitor Screen.
INQUIRY
Description Package Details Software list
Instruction
Launch X431 V+ is a typical diagnostic device contributed by Launch to diagnostic industry concerning Internet application. It can diagnose full car model and full system fault through Bluetooth.
It enables communication between DBS
Car connector and intelligent mobile terminal.
Launch X431 V+ includes all Launch diagnostic tool 's advantages in car fault diagnostic technology, such as vast car model coverage, powerful test function, and other special function and accurate test data, etc.
Vehichle Coverage:
Acura, Changan, Daweoo, Gaz, Hafei, Huachen, Jiao, Lexus, Xiali, Xinkai, Benz,
Fiat, Holden, Maruti, Opel, Peugeot, Saab, Ssangyong, Tata, Changhe, Flyer, GMSA, Infiniti, Mahindra, Perodua, Proton, Qirui, Tlisuzu, Zhongshun, EOBD2, Euroford, GM, Jaguar, Renault, Smart, Sprinter, USA Ford, VAZ, VW, Changcheng, Dacia, Ford, HaoQing, Jinlong, Liuwei, for Rover, ZhongTai, ZhongXing, Bxfiat, HM, Isuzu, Jacty, JP Isuzu, Mazda, Seat, Skoda, Suzuki, BMW, for Daihatsu, Mitsubishi, Porsch, Toyota, for Volvo, Audi, Chrysler, Citroen, Hyundai, Kia, Lancia,
Landrover,
Nissan, Romeo and Subaru.
Support system:
Engine,
A/T,
ABS, SRS, electronic control system,
body control system,
vehicle theft deterrent,
instrument panel cluster,
radio.
Full System Diagnosis functions include:
Read DTCs, Clear DTCs, Read datastream, Maintenance Database,
Special functions etc.
Launch X431 V+ Highlights
1. Supported Languages: English, German, French, Italian, Spanish, Portuguese, Polish, Russian, Japanese, Traditional Chinese
2. Wi-Fi: Supported
3. Bluetooth: Supported
4. Easy to Update: Online update, Support Online one-click update, no need to update the software to CF Card.
5. There is the Manual in the Multiplexer, you can check it when you use the device. it is in "cnlaunch" file.
Launch X431 V+ only supports gasoline(petrol) vehicles, if you want to diagnose diesel vehicles, pls choose LAUNCH X431
V plus and heavy duty adapter.
Launch X431 V+ Software Update:
LAUNCH X431 V+ is free updated online for 1year, after 1 year it is charged by LAUNCH
company. Old version is still available even without pay.
When you receive X431 V+ , please provide us with your serial number,
the country and the langue you are going to use for activation. After we activate the authority for you, you can register on Launch official website.
You can also tell us which country and language you are going to use before you receive X431 V+ ,
we can help you activate the authority in advance, so that you can download software once you get the scanner.
One click update: No need to download software to memory card anymore, you can do one click update directly through X431 V+
X431 V+ User's manual is included in the package.
Pannel Computer Parameters:
CPU: Lenovo Quod-core 1.2G HZ
Screen:10.1 inch Multi touch capacitor Screen
Screen Resolution:1280X800
Operation system:Android4.0
Memory:1G
Storage:8GB
Battery:Polymer Lithium-ion battery, 6600mAh
Camera :0.3M pixels front , rear 3.2M pixels
Operating Temperature :0°C~+45°C
Storage Temperature :-10°C~+45°C
DBSCar Connector Parameters:
Connection: Standard OBDII Interface, Micro USB 2.0
Typical Power Consumption:(12V)Static current 25 mA,
overall unit average current 35 mA
Working Temperature: - 20 °C~6 0°C
Storage Temperature: -30°C~70°C
Working Voltage: powered by vehicle battery, DC 9V-15V
Package Details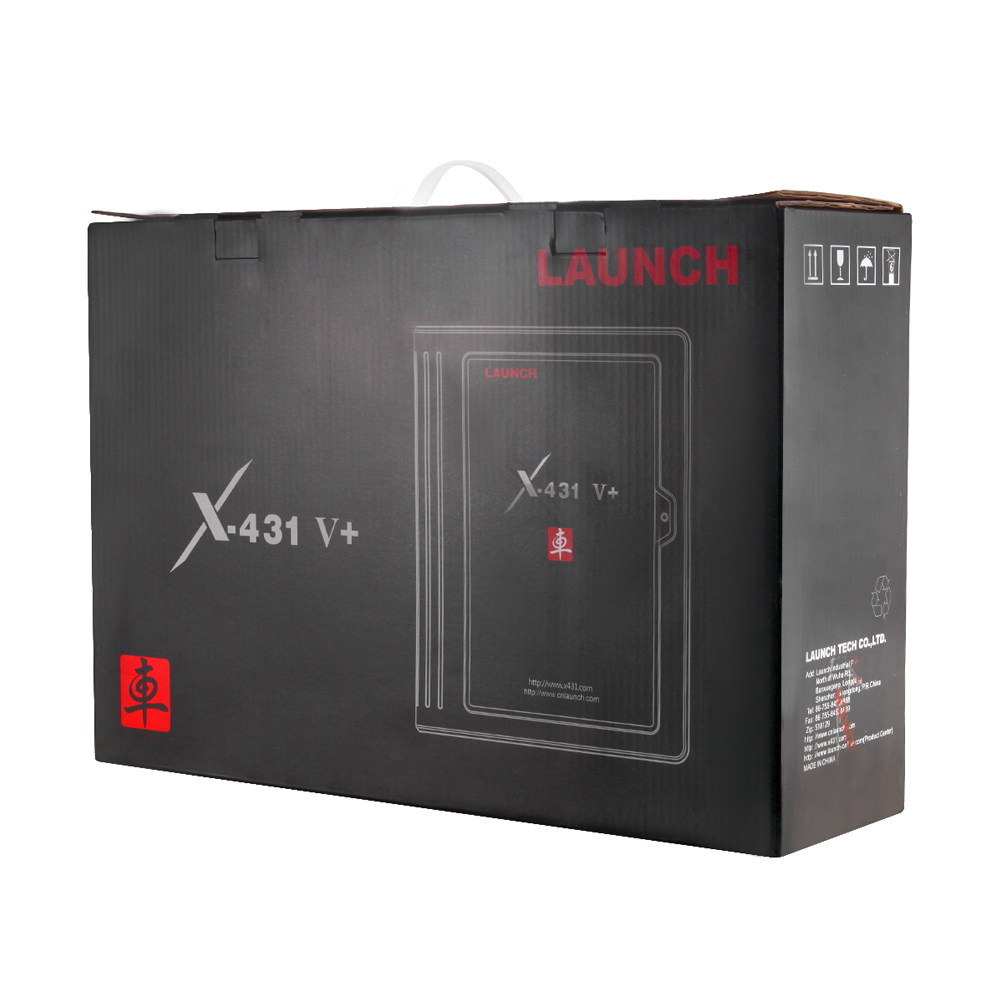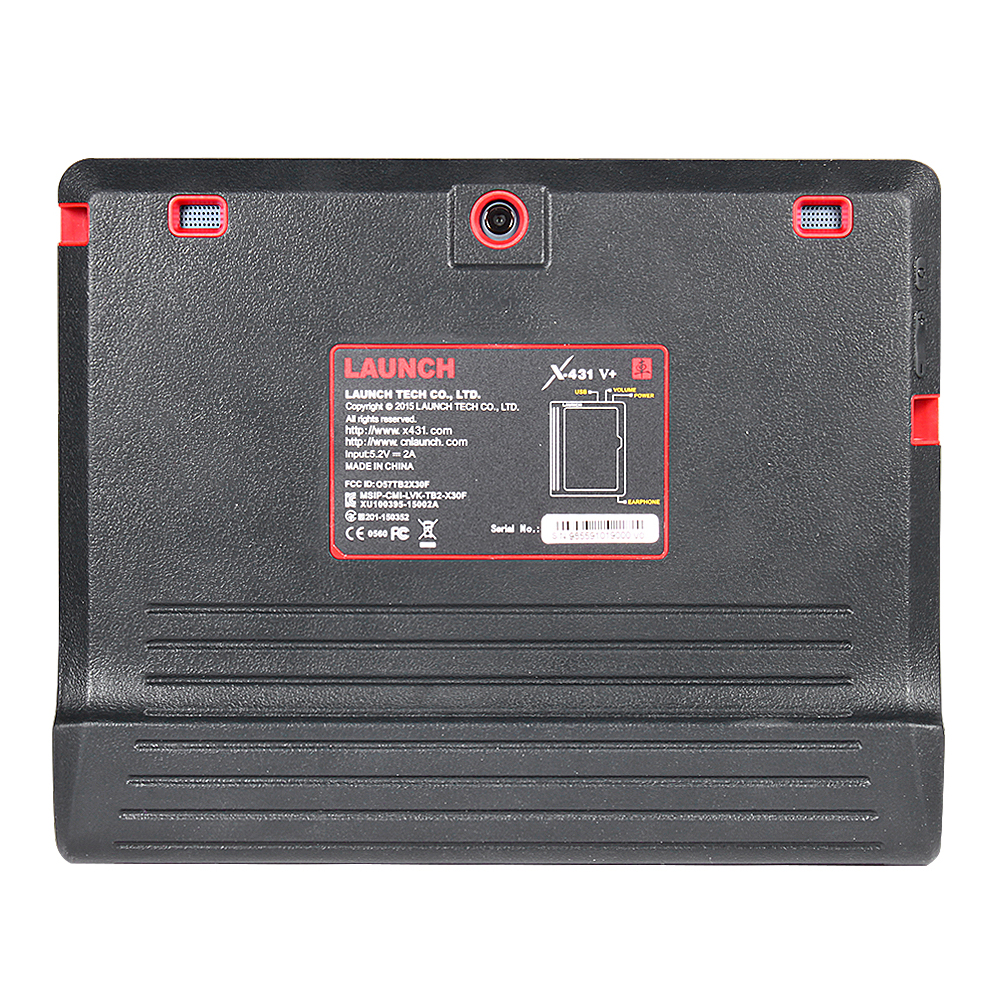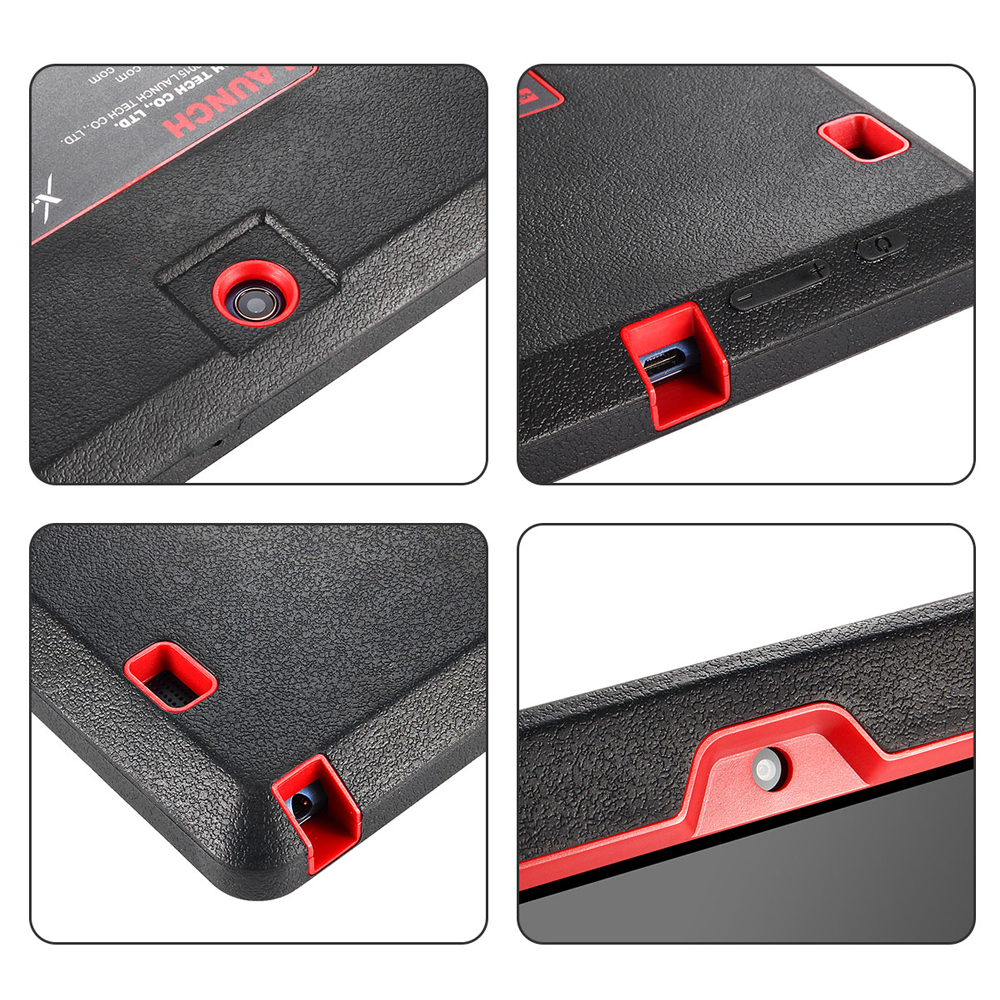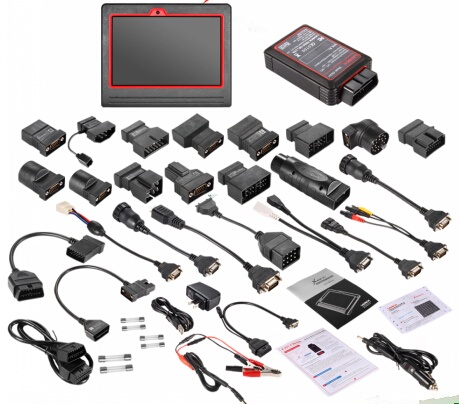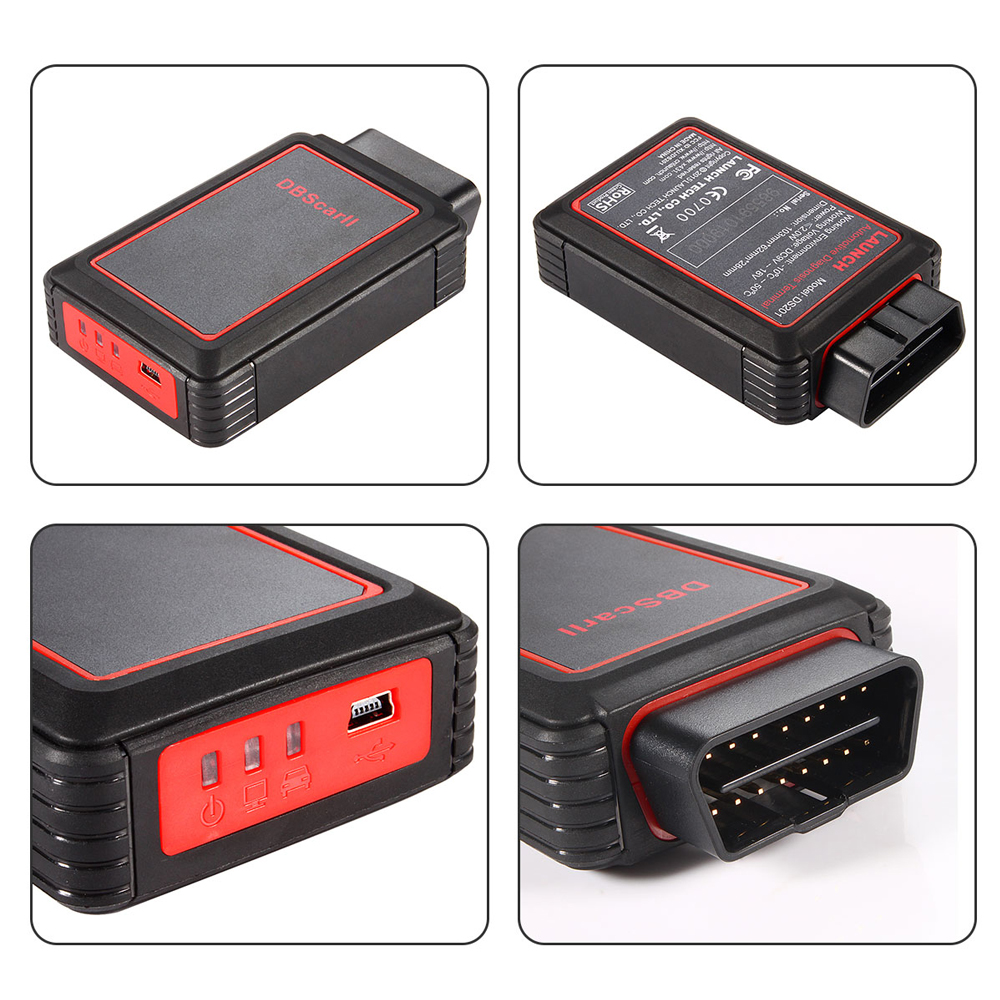 Optional
WIFI printer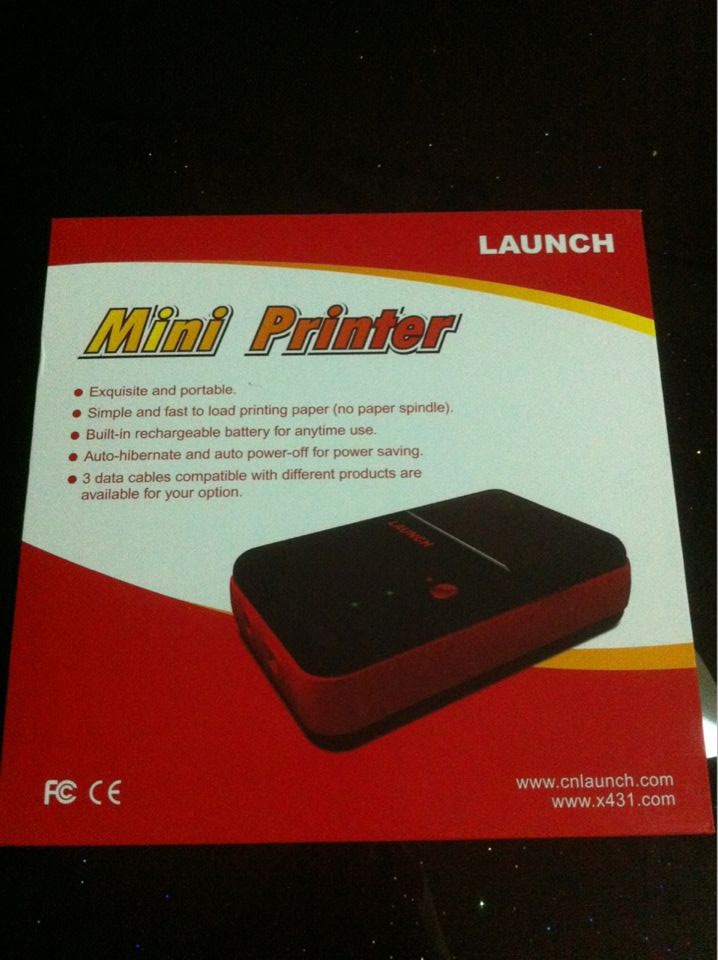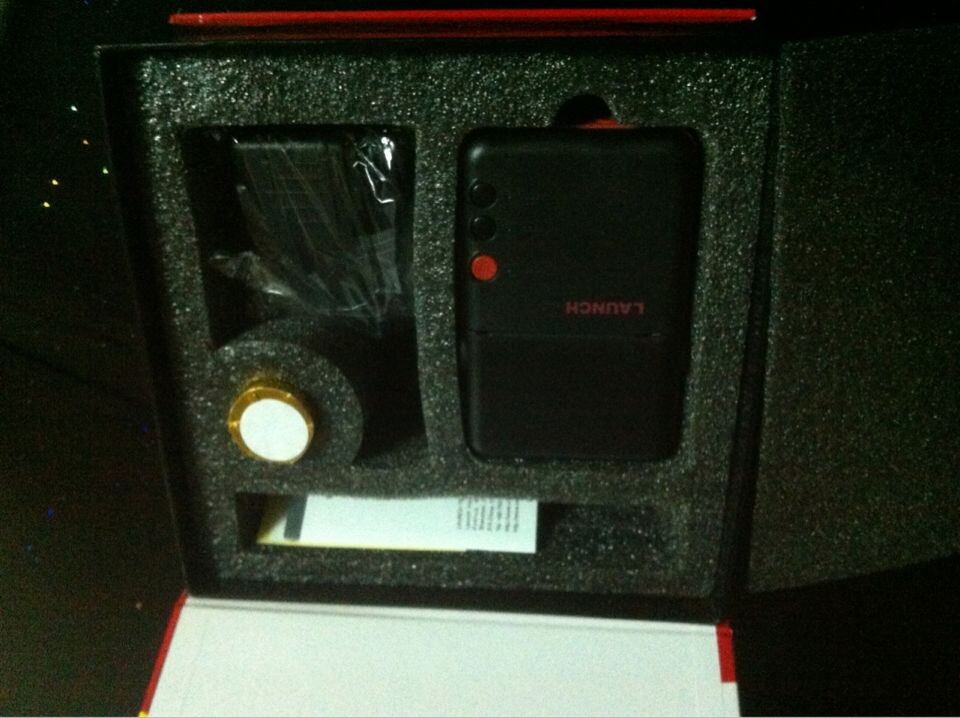 Warranty: 12 months

Lead time: Have stock (by DHL or Fedex about 7 days arrive your workshop)