Hose Slide - Ultimate Car Washing Accessory (4 Pack, yellow)
Item No.: 171
4pcs
INQUIRY
Description
Instruction:
Designed to keep water hoses and electrical cords out of your tire!
Fits nearly any size tire, from motorcycle to fire truck!
Keeps your hose sliding, for one continuous walk around the vehicle!
Perfect for washing your car, spray paint booths, rotary buffer cords and more!
Patent pending design allows for quick and easy placement, that won't pull out!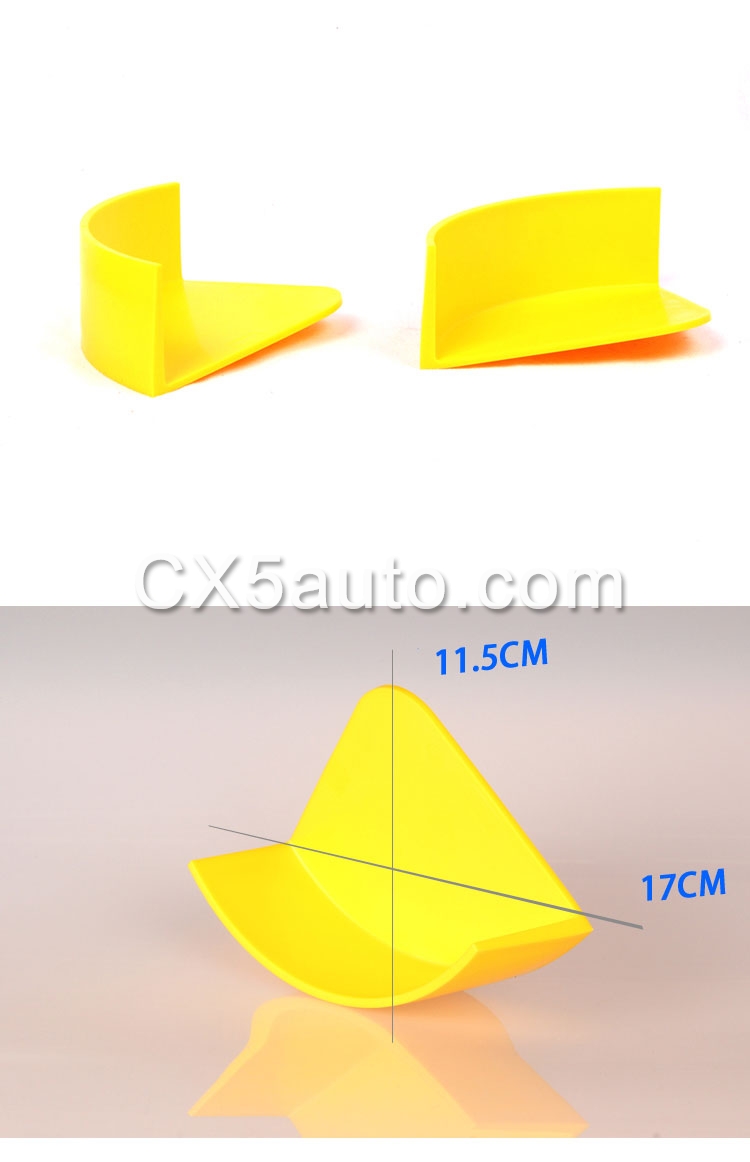 Place the Hose Slide under your tire during washing and waxing to ensure your hoses and extension cords never get caught!