Engine carbon cleaning and Catalytic converter cleaner machine
Item No.: 202
Engine cleaning fuction.
Catalytic converters cleaning function.
INQUIRY
Description Package
Instruction
By adopting the special manoparticles atomizing technology and three-dimensional fog making system, the average particle diameter is about 1-5um,
and the carbon remover is atomized and sent out, which can cover the air inlet and exhaust system and combustion chamber, direactly to the sludge
and carbon deposit, and can remove the carbon on the surface of the terry catalyst, with quick effect.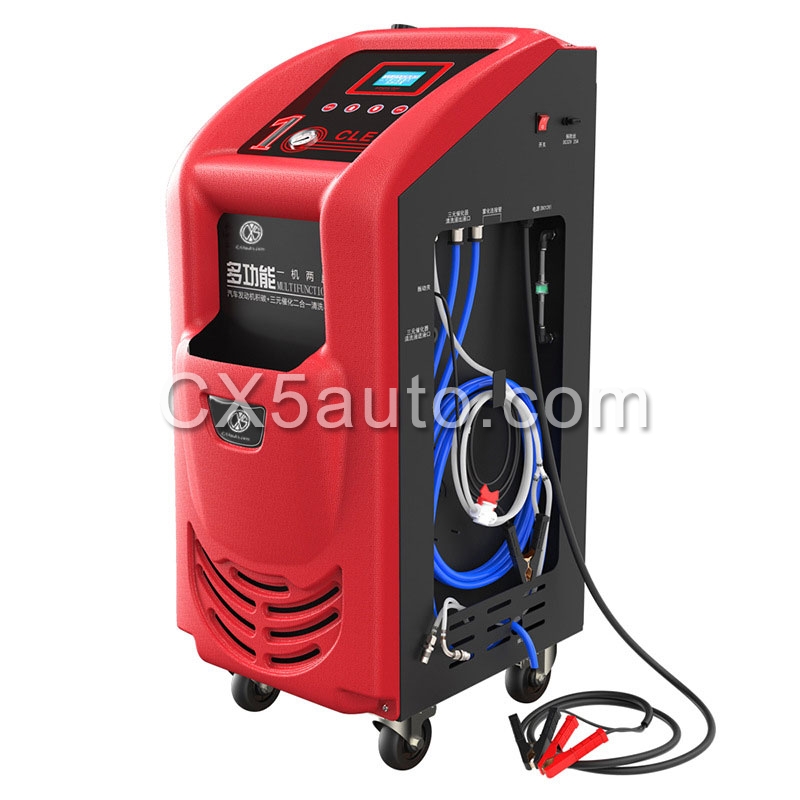 Specification
Engine carbon deposit and ternary catalyst cleaning machine
Power supply (with car battery line): DC12V
Standard atomization rate: 20ml/30min
Atomization time: 1-60min(adjustable)
Cleaning pipe length: 3m
Catalytic converters cleaning: 20L
N.W.: 40kg
Total power: 120W
Atomization chamber capacity: 1500ml
Atomization rate: 20%-100%(adjustable)
Ternary catalyst cleaning pipe length: 3.5m
Vibration sensor clamping line length: 2.5m
Meast(D*W*H): 50*77*115cm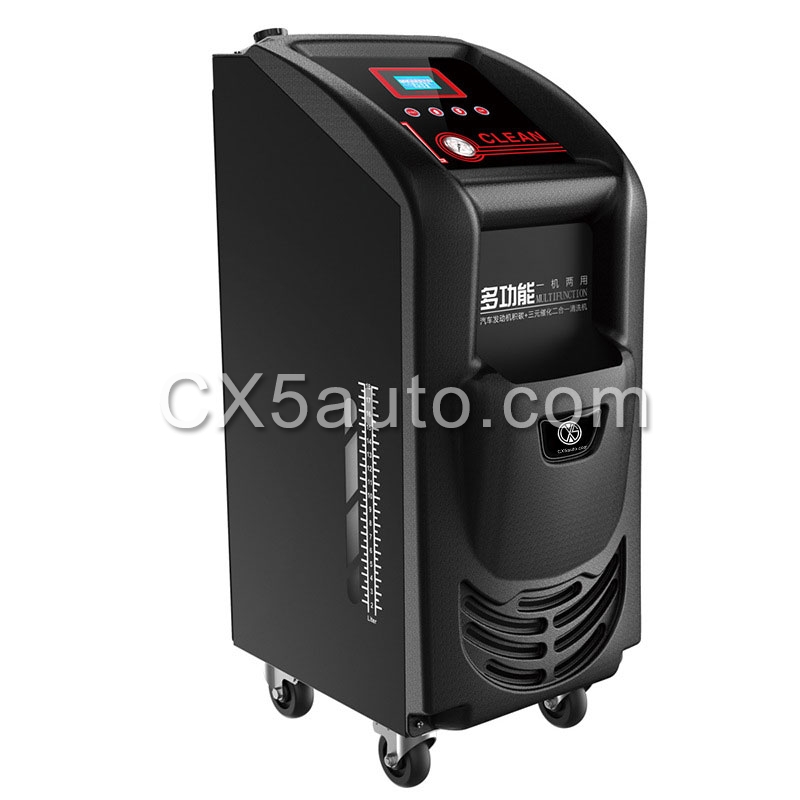 Features
Engine cleaning fuction.
Catalytic converters cleaning function.
The atomization particles are fine, and the pipeline connection is simple and convenient. The air inlet after the atomization connection pipe of the machine is connected to the air filter of the car, which is fully controlled by microcomputer. And the atomization time and rate are adjustable.
Free of disassembly and cleaning, convenient and quick.
Smart touch sending, micro crystalline touch tempered panel, smooth and easy to clean.
There is no difference between positive and negative when connecting the battery, which is very convenient for wiring.
Catalytic converters cleaning synchronously induce the working state of the engine, the engine is stopped, and the filling is automatically stopped to prevent the backflow of liquid into the engine and damage the engine.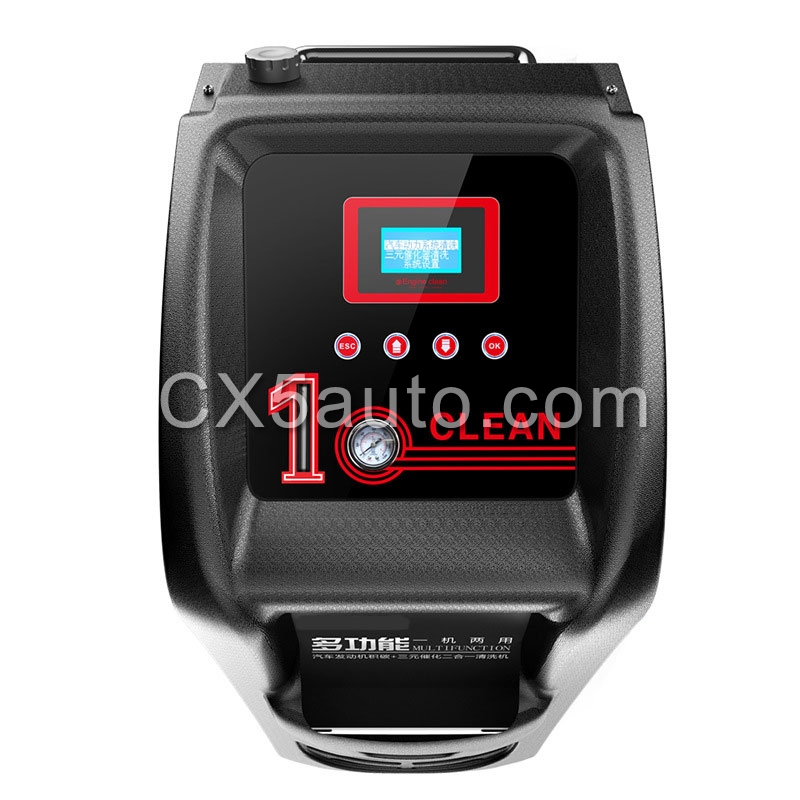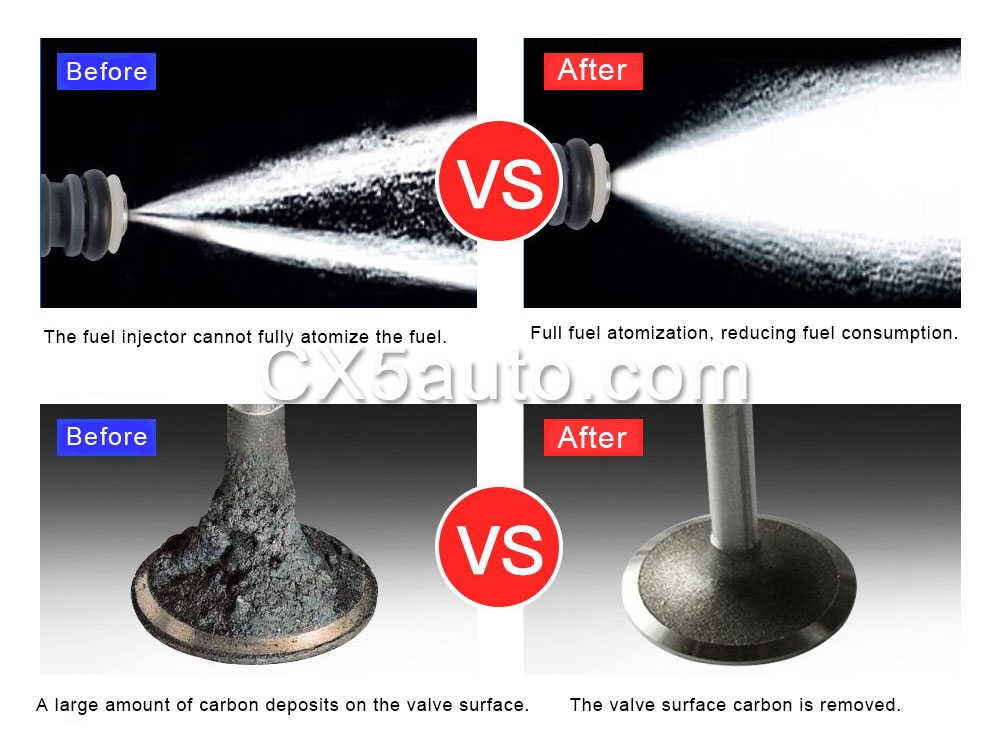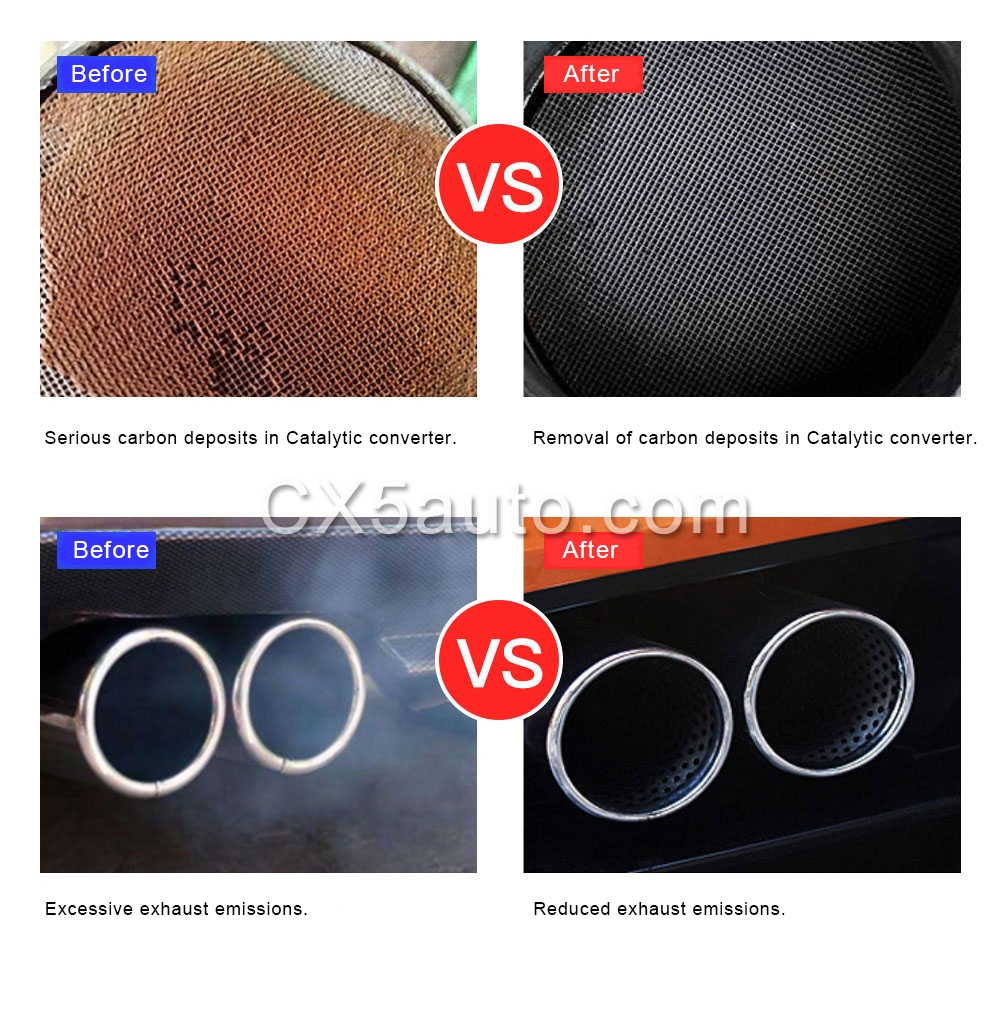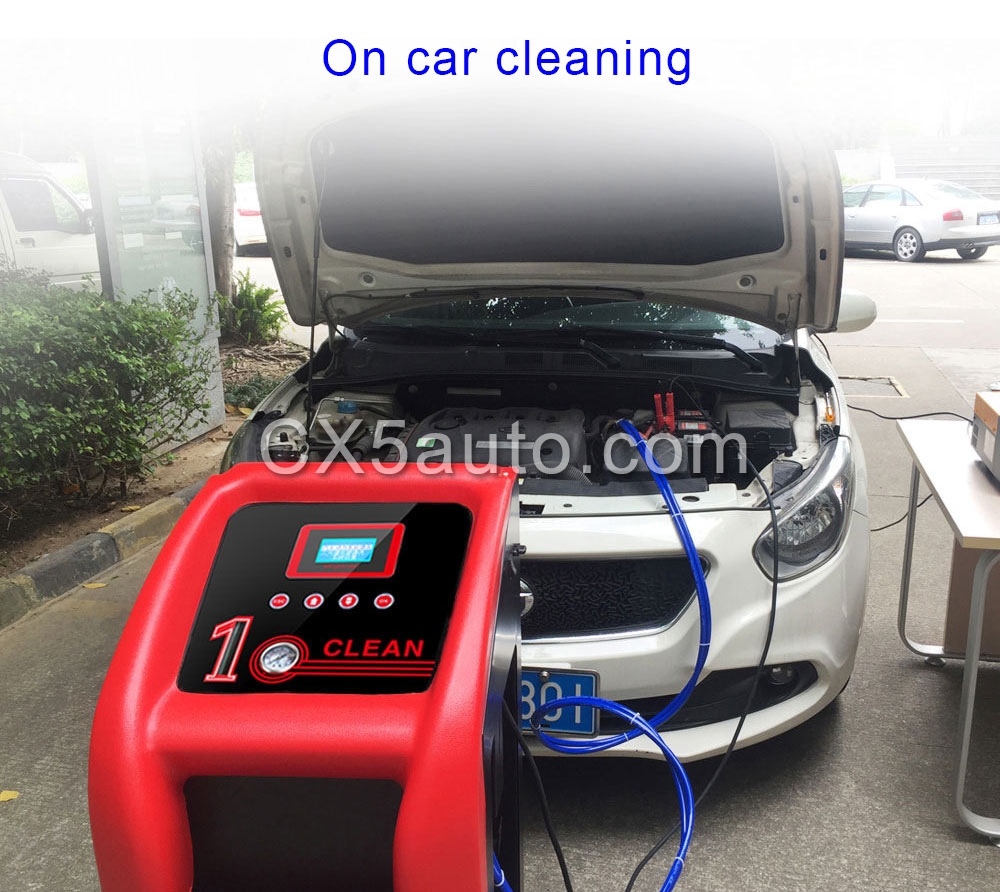 Accessories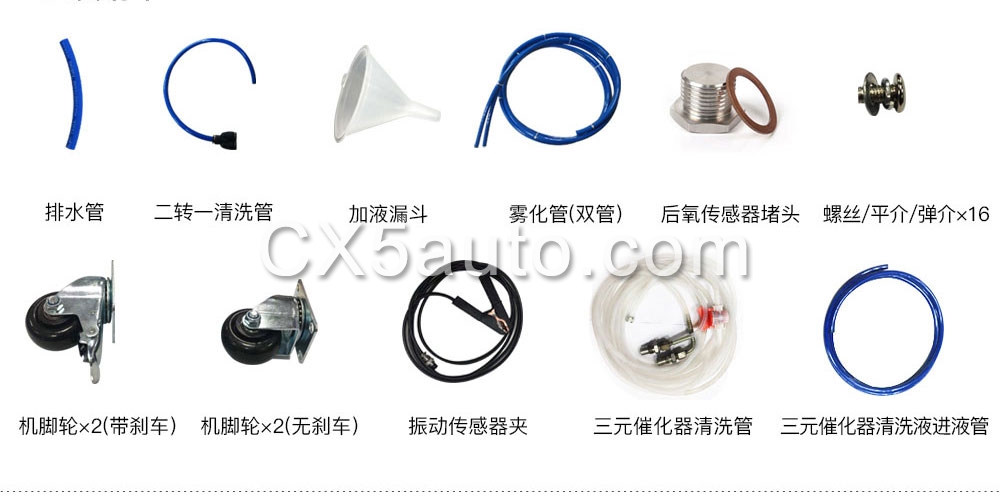 Package
Packing size: 69*50*105cm
Weight: 40/45kg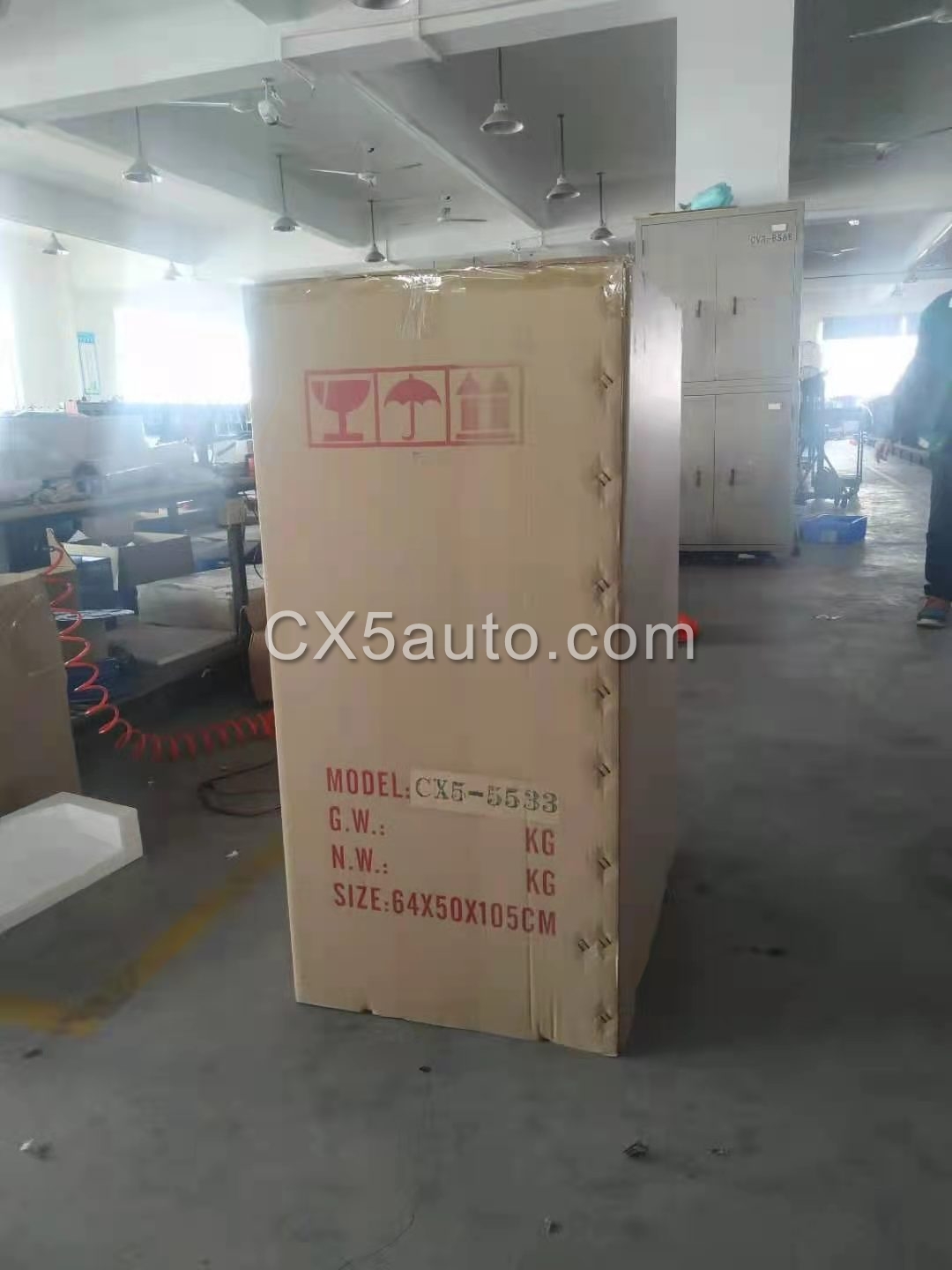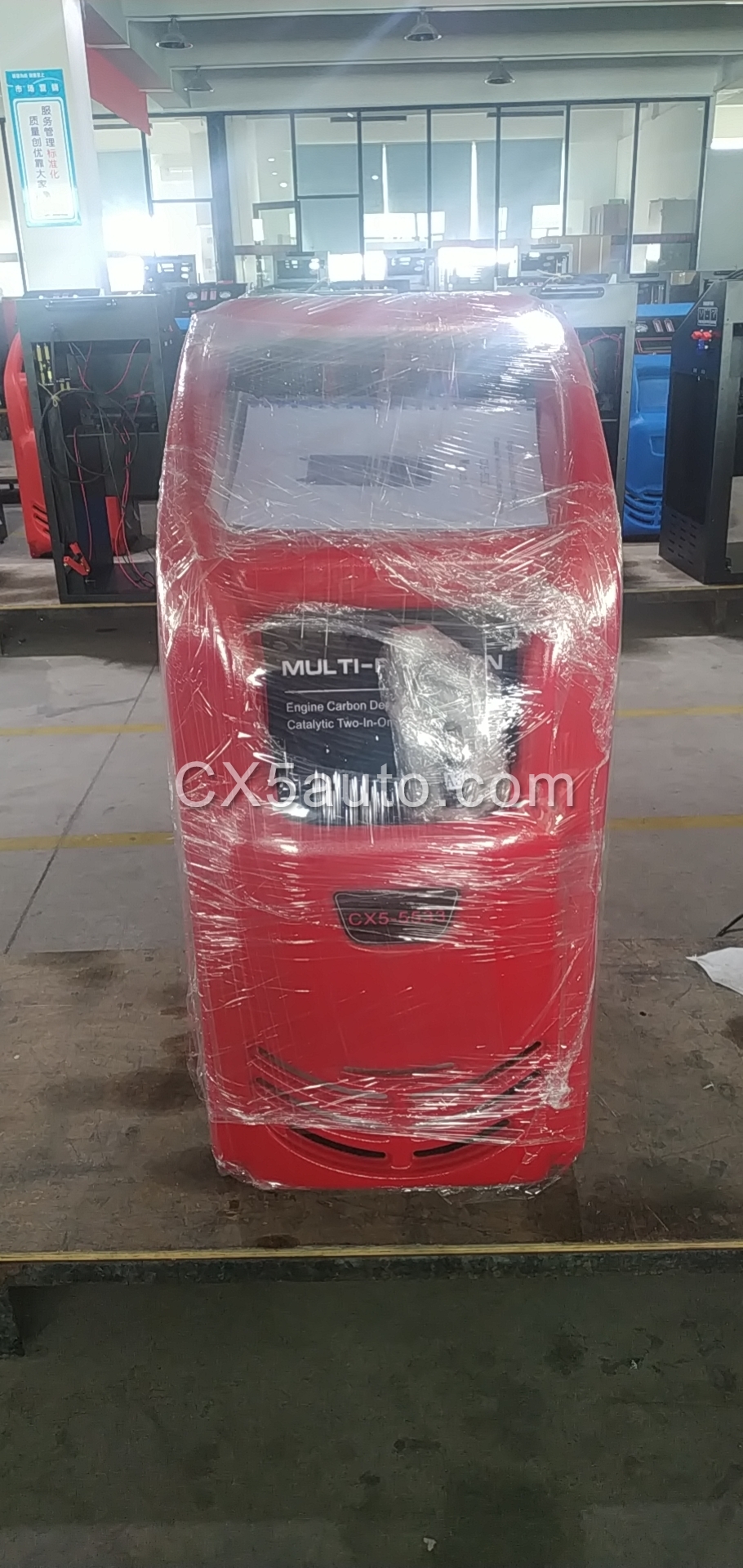 Warranty: 12 months

Lead time: One week