Double arm high pressure hose reel
Item No.: 116
3/8  10M
Material: Iron pan  high pressure hose
INQUIRY
Description
High pressure hose reel
Hose reel, also called wire reel, wire drum. Just as its name implies, it is to roll the wire or pipe on an axle. It is widely used in assembling workshop, maintenance shop, automobile decoration shop, automobile 4S shop etc.
Specification
3/8 10M
Material: Iron pan high pressure hose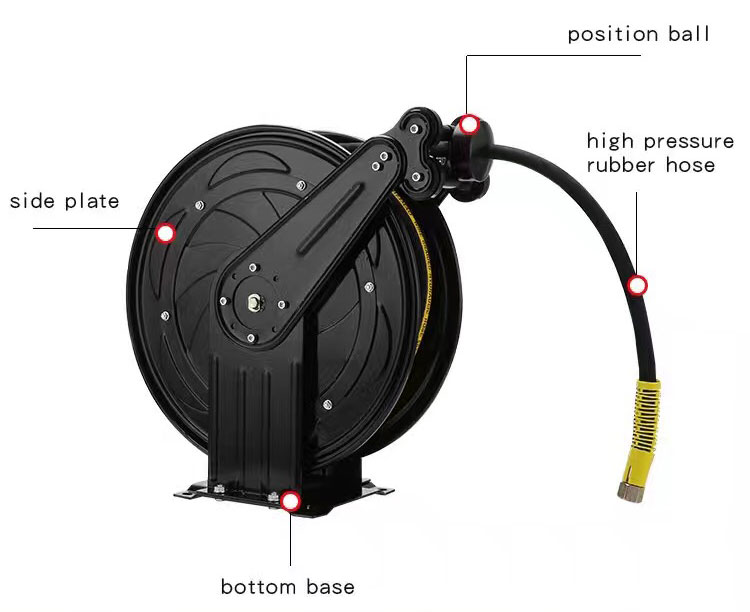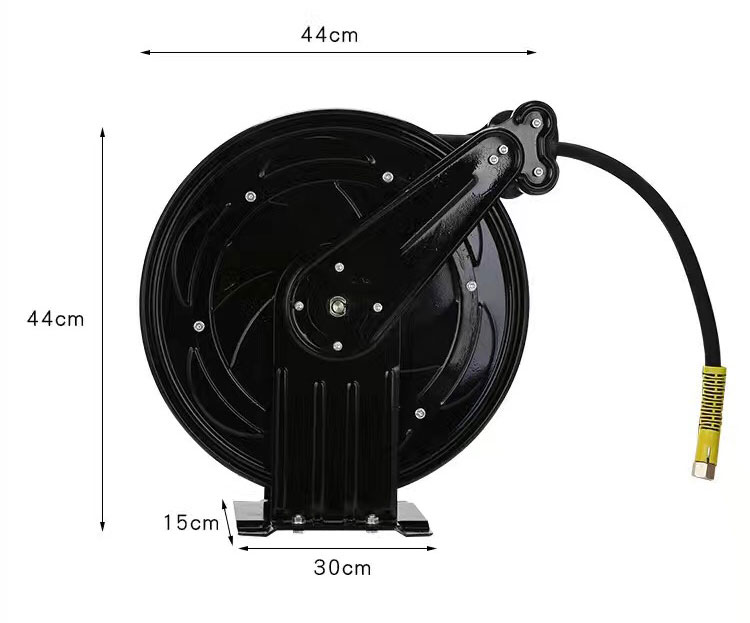 Productivity improvement
Hose reel is a device for convenient and laborsaving remote energy transfer. It avoids the messy tools here and there and enables workers to get the energy substance or tools conveniently and easily. So it is time-saving and efficient. With the hose reel, more cars can be main-tainted in the same time. So the hose reel is not only laborsaving, but also much efficient.
Working environment improvement
Arrangement, reorganization, cleaning and beauty. The swivel spring of the hose reel can stretch and shrink the pipes. So it can manage the pipes intensively. The wires, plugs, oxyacetylene pipes, bulbs, spray guns and other tools used to be everywhere. Instead of this messyphenomenon. The reel hose can save a lot of space and beautify the environment, which is sure to upgrade the enterprise's image.

Thanks to the improved environment, the customers would be more satisfied. Hence, more and more customers will come back regularly. The business will be then flourishing.
Extended operation life
It's very dangerous if the factory doesn't use hose reels. The outside pipes and hoses are easily damaged by corrosive medium. Meanwhile, it will accelerate the scrapping of the pipes if the workers step on them. But it can be avoided if hose reels are used and the operation life of tools will be extended. The management cost can be cut down if the operation life of tools are extended. Hose reel is a really good housekeeper.