CX5QJ250 Portable car lift for home garage or shop
Item No.: 151
Max lifting capacity: 2500kg/5500lbs
INQUIRY
Description
Instruction
CX5QJ250 quick lift that's perfect for your home garage or shop. This garage lift makes all your vehicle maintenance simple and convenient.



Specification
Model CX5QJ250
Max lifting capacity: 2500kg/5500lbs
Max lifting height: 460mm/18.1
Max lifting height including rubber block: 480mm/18.9"
Min height: 80mm/3.15"
Min lifting space: 840mm/33.1"
Max lifting space: 1430mm/56.3"
Single frame width: 216mm/8.5"
Single Frame length: 1468mm/57.8"
Lifting time: 20-30s
Supply voltage 12V/220V/110V
N.w. 115kg
Packing details
1920*460mm*140mm*2 weight: 41*2=82kg
520mm*300mm*330mm*1 weight: 20kg
Total: 0.3CBM 102kg
Features
1. Frame type lightweight body design, which is easy to use.
2. Light body takes up less space, which is convenience to carrying and moving.
3. Single frame independent hydraulic design, which is rapid lifting.
4. Single frame independent safety lock rod, which is safety in use.
5. Applicable to the tire shop, quick repairing shop, repair and maintenance for rescue auto rally and household use,etc.
6. Equipped with wheels can be rolling in vertical and horizontal direction and the position can be adjustable, which is quick and easy in use.
Details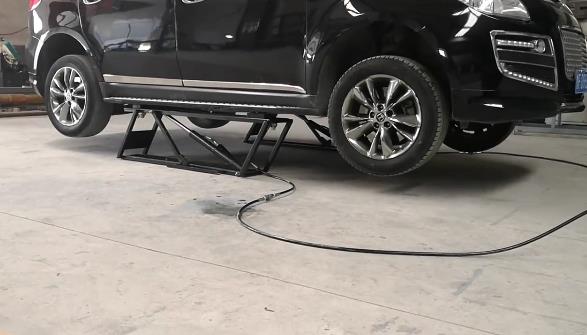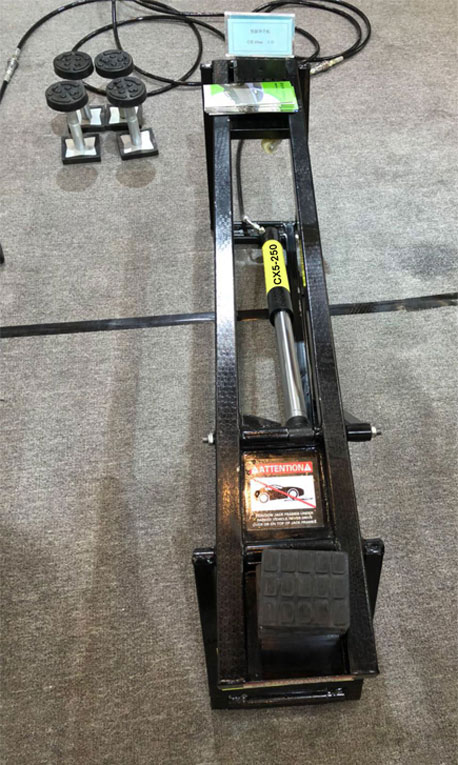 Warranty: 12 months

Lead time: One week