CX5-BD15 Professional tires changer with tire raise
Item No.: 134
INQUIRY
Description
Instruction
Black Diamond Series CX5-BD15
is designed for high volumn tire shop. It can handle majority of the run flat tyres and low profile tires. Tires up to 340mm cannot be handled in a normal tire shop. However, BD 13 is perfectly handle this type of tires without damaging the tires in the short time. Central post system can give the huge flexibility of user;meanwhile, it won't damge the rim edge. It is a prefect option for high volumn tire shop.

Specification
Outside Clamping: 10"-28"
Max. Wheel Width: 350mm
Max. Wheel Diameter: 1080mm
Working air pressure: 8 -10bar
Bead Breaker Force: 2500kgf
(at 8bar)
Max. Wheel. Lift: 85kg
Shipping Weight: 385kg
Voltage Options: 220V/50Hz/60Hz 1 PH
380V/50Hz/ 3 PH
Packing Size: 138*113*184cm


Features
1. Reliable pedal Control and double speed (6rpm in Speed 1 and 12 rpm in Speed 2) improve the efficiency of the tire assembly;
2. New double speed reverse switch (Patent) extend the lift time.
3. 4th Generation assist arm (patent) increase the smooth of control and the strength of rectangular arm is higher;
4. New Lever less duck head (patent) is made by special heat treatment process that increase durability and accuracy of angle;
5. Ergonomic design on mounting low Profile flat and super hard tires;
6. Super locking system. The adjustable center system equipped with universal adaptor for reverse tires give easy to mounting and demounting tire changer.
Standard accessories
Optional
accessories

Details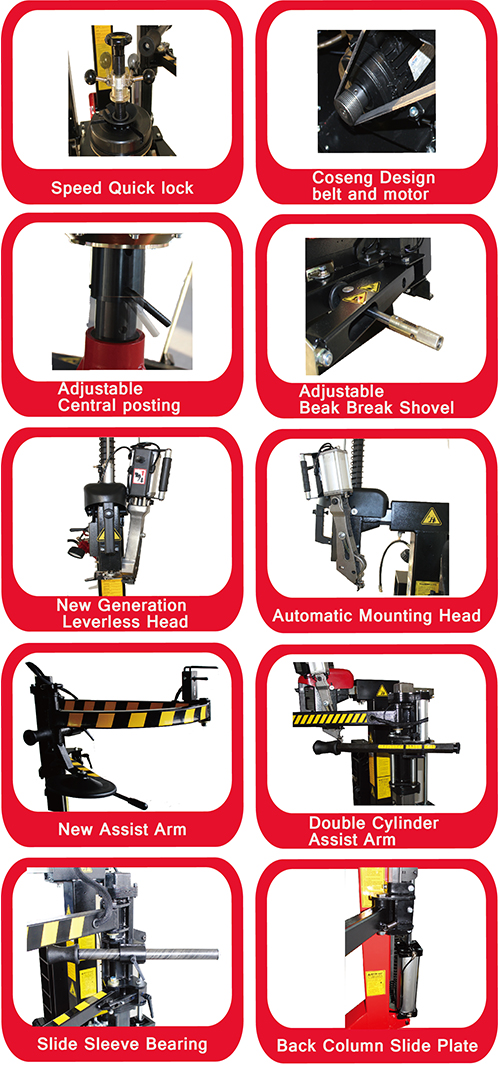 Production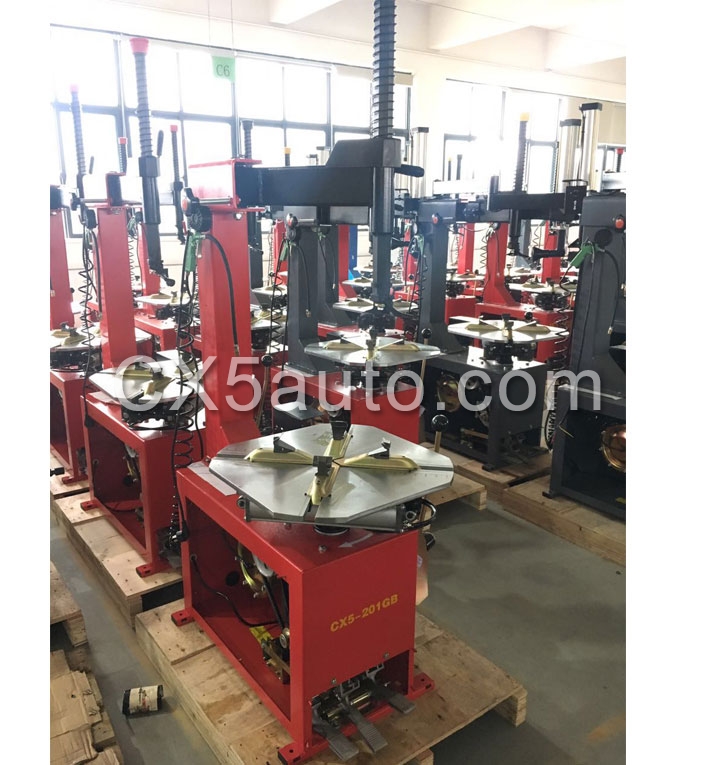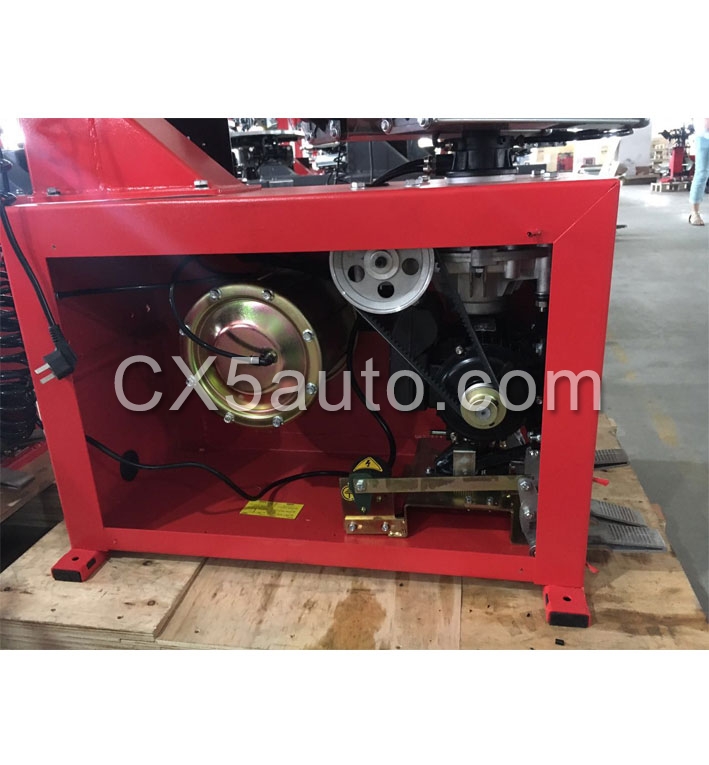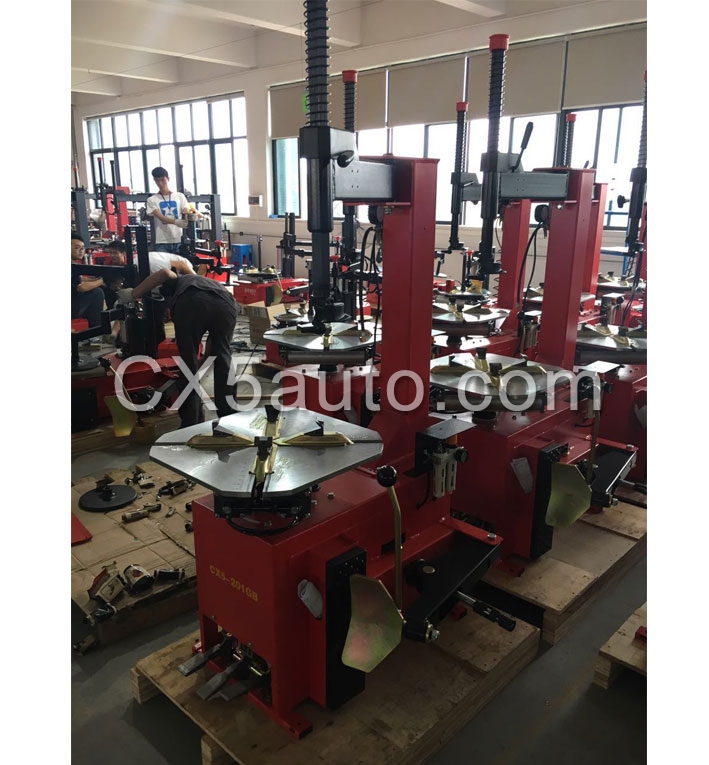 Package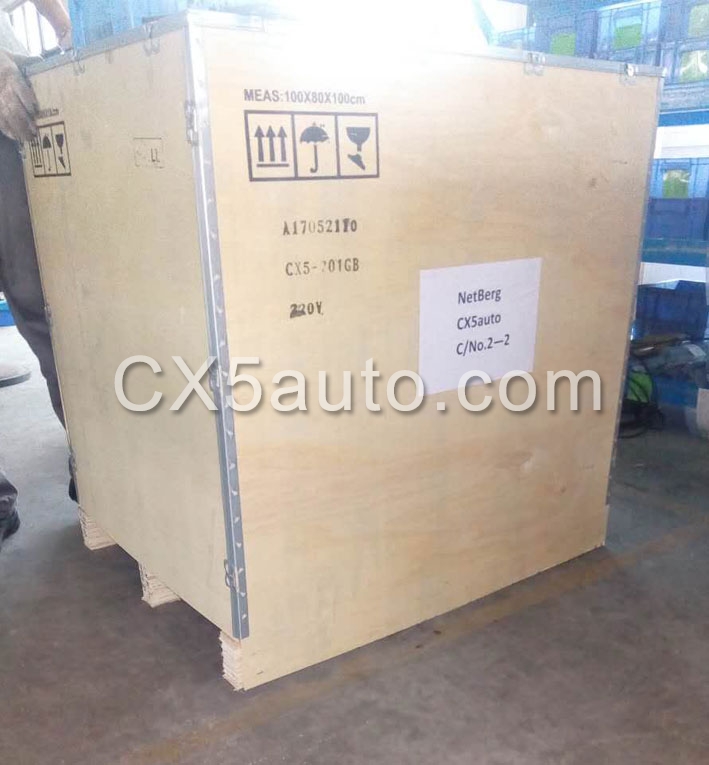 Warranty: 12 months
Leadtime: One week.