CX5-7 Water borne paint booth
Item No.: 081
INQUIRY
Description
Instruction
Vehicles spray booth provides a closed environment for vehicles painting with pressure controlling. As we know that dust free, appropriate temperature and wind speed are necessary for painting.
Then this spray booth can provide a relatively ideal painting environment; this can be controlled by several groups of ventilation, heating system and filtering system etc. Heated air produced by the burner can help the spray booth to hold a suitable temperature, air flow and illumination.
Advantages
1.Original Italian RIELLO Burner, Hot wind recycling system with SUS304 heat exchanger.
2. "BELIMO" automatic electric & pneumatic damper.
3. Unique big area air filtering system & filtering rate reaches 98%.
4. Big air capacity & low noise centrifugal blower fan adopts Siemens Technology.
5. LED lighting system with high illumination and long using life.
6. Insulation material wall panels using life up to 20 years.
CX5-7 Spray booth Main System
Outside size
7050×5400×3450mm(L×W×H)
Inside size
6900×3900×2650mm(L×W×H)
Entrance door
3 folds,3000x2600 mm(W×H), bending steel without covered frame
Escape door
650*1800mm(W*H),equipped with handle lock
Cabin system
Wall panel
-Sandwich style EPS 50mm,0.5mm thick steel, anti-flame and heat-insulation.
-High quality galvanized steel roof panel.
Basement
-Galvanized steel assemble, 300mm high, quadrate steel support, 2 rows of grills,3 rows of indented plates.
-3 ramps,external setting,900*2000mm(W*L)/pc
Ventilation system
Inlet fan
2*4kw double-intake centrifugal fans, model: YDW4.5AL1,
air capacity:12000m³/h for each set
Outlet fan
1*7.5kw double-intake centrifugal fans, model: YDW5.6M, air capacity:20000m³/h for each set
Cabinet setting type
-Intake air from side upper ,adopt powder quadrate steel frame , strong and beautiful .
-Cabinet for the fan*1unit ,air duct*2m long*1unit,
-Elbow:90°*1 unit
Airflow speed
0.35m/s,ventilation rate:320time/h
Heating system
Burner
Italy RIELLO G20 oil burner, heating capacity: 180000Kcal/h, with BELIMO 10N electric damper
Heat Exchanger
1.2mm thickness SUS304 stainless steel
Max.temperature
80℃,heating time:4-5min(20-60℃),
fuel consumption is 4-5kg/vehicle
Cabinet
Rock-wool insulation*1 unit
Lighting system
Ceiling lights
32pcs*36w Philip tubes with electronic ballast .
Side lights
16pcs*36w Philip tubes with electronic ballast .
Filtering system
Primary filter
Grade G2 plate type , filtering rate>83%
Ceiling filter
EU5 grade high efficient filter,filtering rate>98%
Floor filter
Multi-layer fiberglass filter,filtering rate>70%
Active carbon
Grade G4,purifying rate of bug dust≥85%
Control system
Control panel
Micro-computer control system
Function
Lighting, temperature time setting, painting, constant temperature painting, baking,emergency stop, failure indication, time accumulate, etc
Total power
17.5KW
Voltage/Frequency
380V,50HZ,3 phase
CX5-7 Spray booth Parameters
Outside size
7050×5400×3450mm(L×W×H)
Inside size
6900×3900×2650mm(L×W×H)
Entrance door
3 folds,3000x2600 mm(W×H), bending steel without covered frame
Escape door
650*1800mm(W*H),equipped with handle lock
Width of entrance
650mm
Height of entrance
1800mm
Inlet fan capacity
24000m³/h
Outlet fan capacity
24000m³/h for each set
Free air speed:(m/s)
0.35
Frequency of air exchange:(time/h)
320time
Max. Working temperature:
80℃
Max. Heating productivity(kcal/h)
180000Kcal/h
Lllumination:(Lux)
≥1500
Air filter efficiency
≥95%
Noise:(db)A
<85
Total power(Kw)
6.4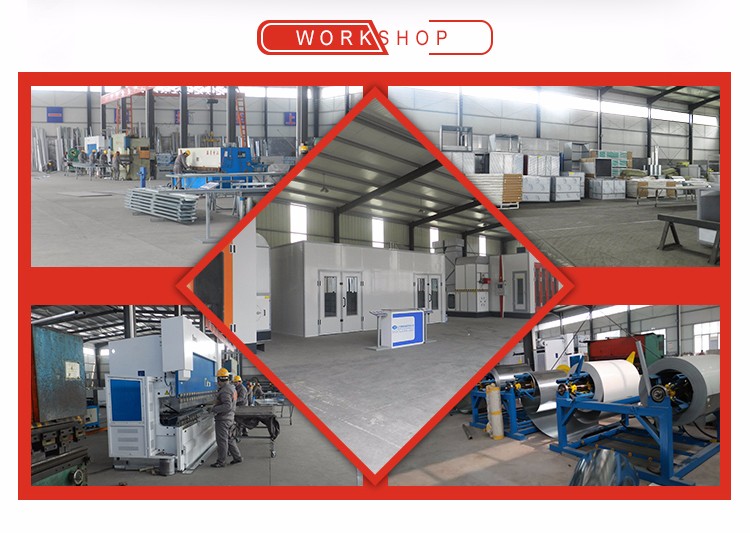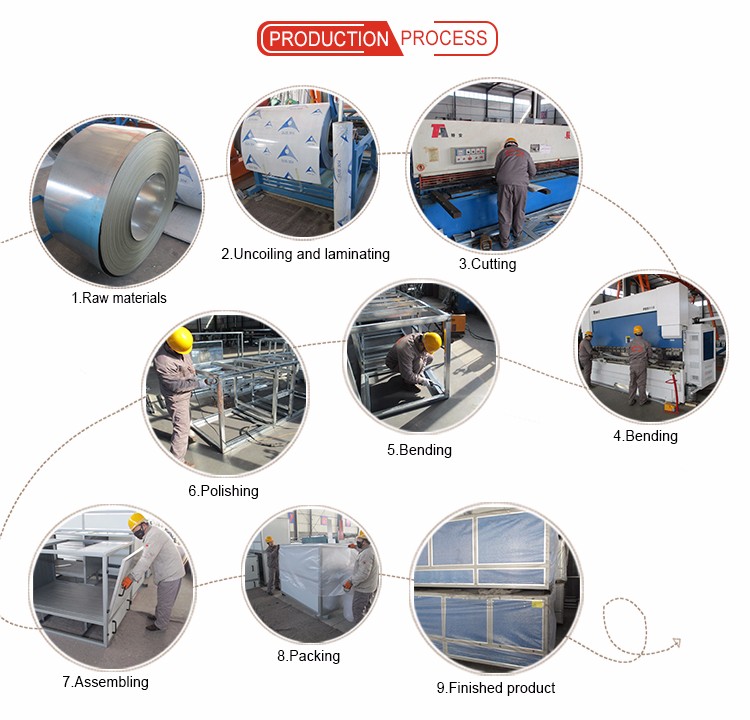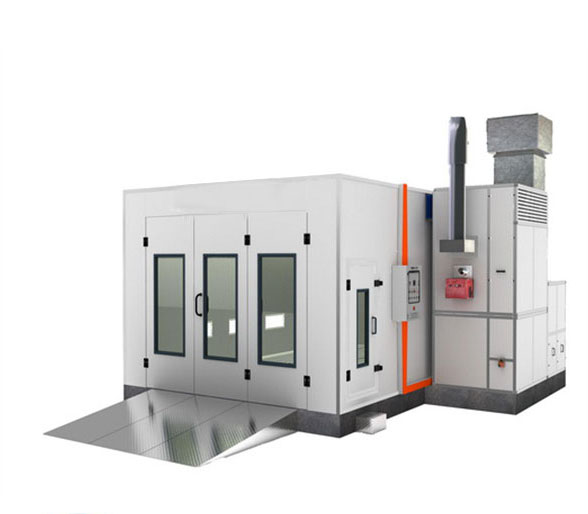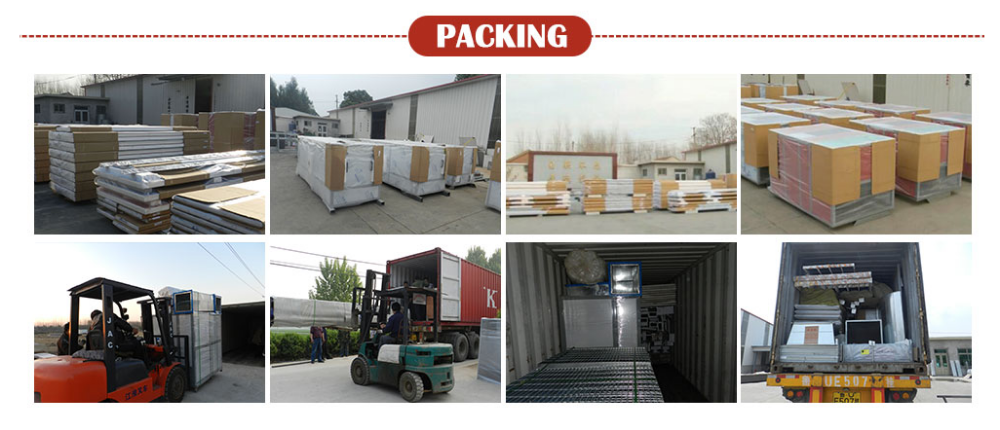 Warranty: 12 months

Lead time: 15 days