CX5-300 Precise 3D wheel alignment with CE Certificate
Item No.: 021
4 Targets With Universal Wheel Clamps 11"–23"
INQUIRY
Description Specification Languages Accessories
Product features
1. Three-dimension measurement technology——the measurement technology is based on car body, which is more accurate and stable.
2. Camera measurement system——two cameras work with four targets, which starts revolutionary measurement era.
3. Target disk——no electronic components, replace the traditional electronic ensor and remove the possible device failure caused by circuit.
4. Calibration——machine only need one RCP calibration after installation, the procedure is simple and no periodic calibration needed.
5. Software system——simple operation can read all the basic wheel alignment data within two minutes.
Specification
Max. Rim Diameter: 23''
Power Supply: 220V
,
50HZ/60HZ
Warranty: 12 Months
Update: Lifelong without charge
Languages: Chinese, English, Portuguese, Arabic, Spanish, Japanese, Korean, French, German, Italian, Turkish, Russian
Database: more than 20000 original vehicle database
Certification: CE Weight: 276/296kg
Dimension: 2.3CBM
Advantages
1. No wiring and electronic components can avoid measurement problem which caused by sensor failure or malfunction.
2. The measurement accuracy will not affected by vehicle and lift platform parallelism.
3. No wheel and rim compensation needed during operation, which improves accuracy, reliability and working efficiency.
Software feature
=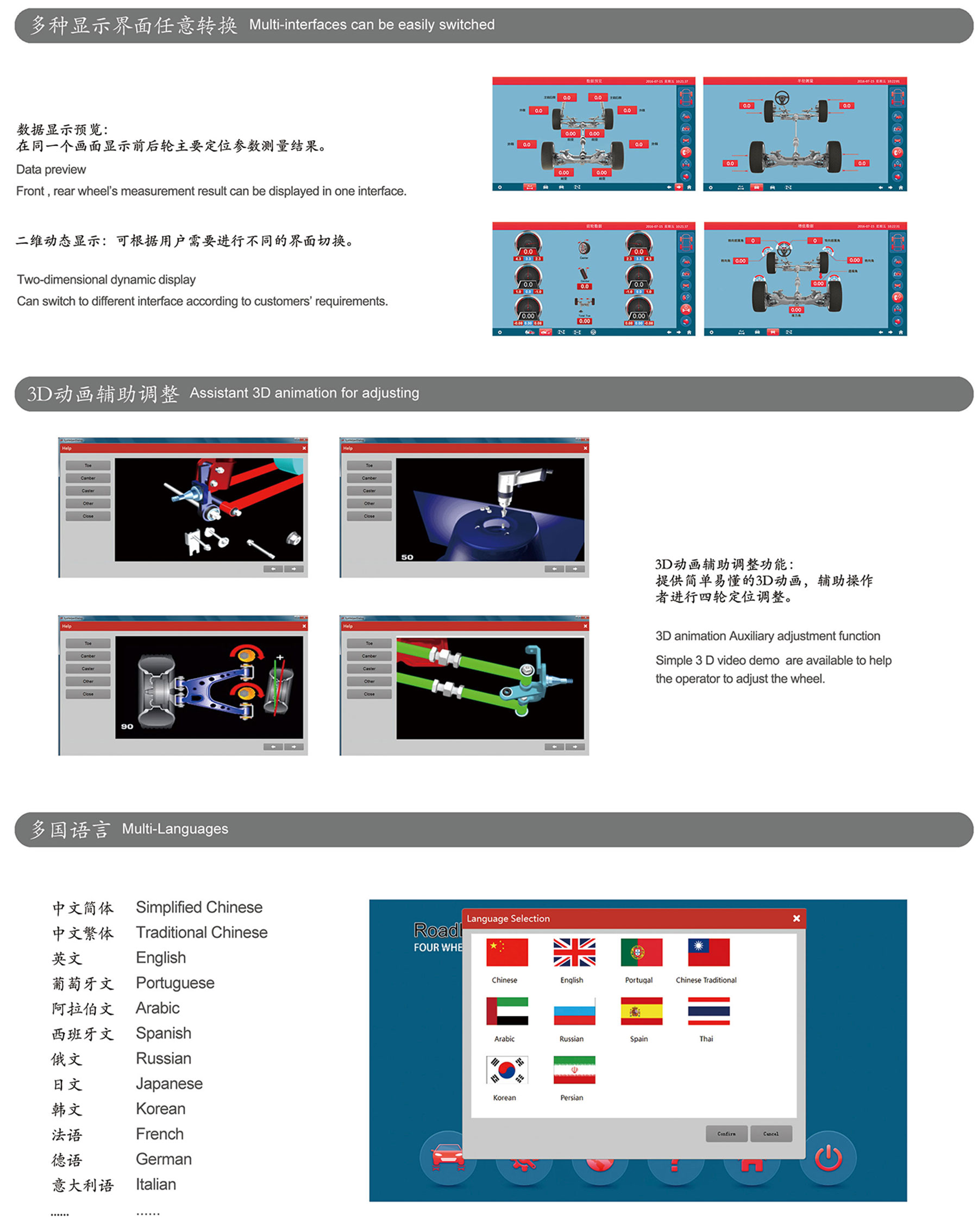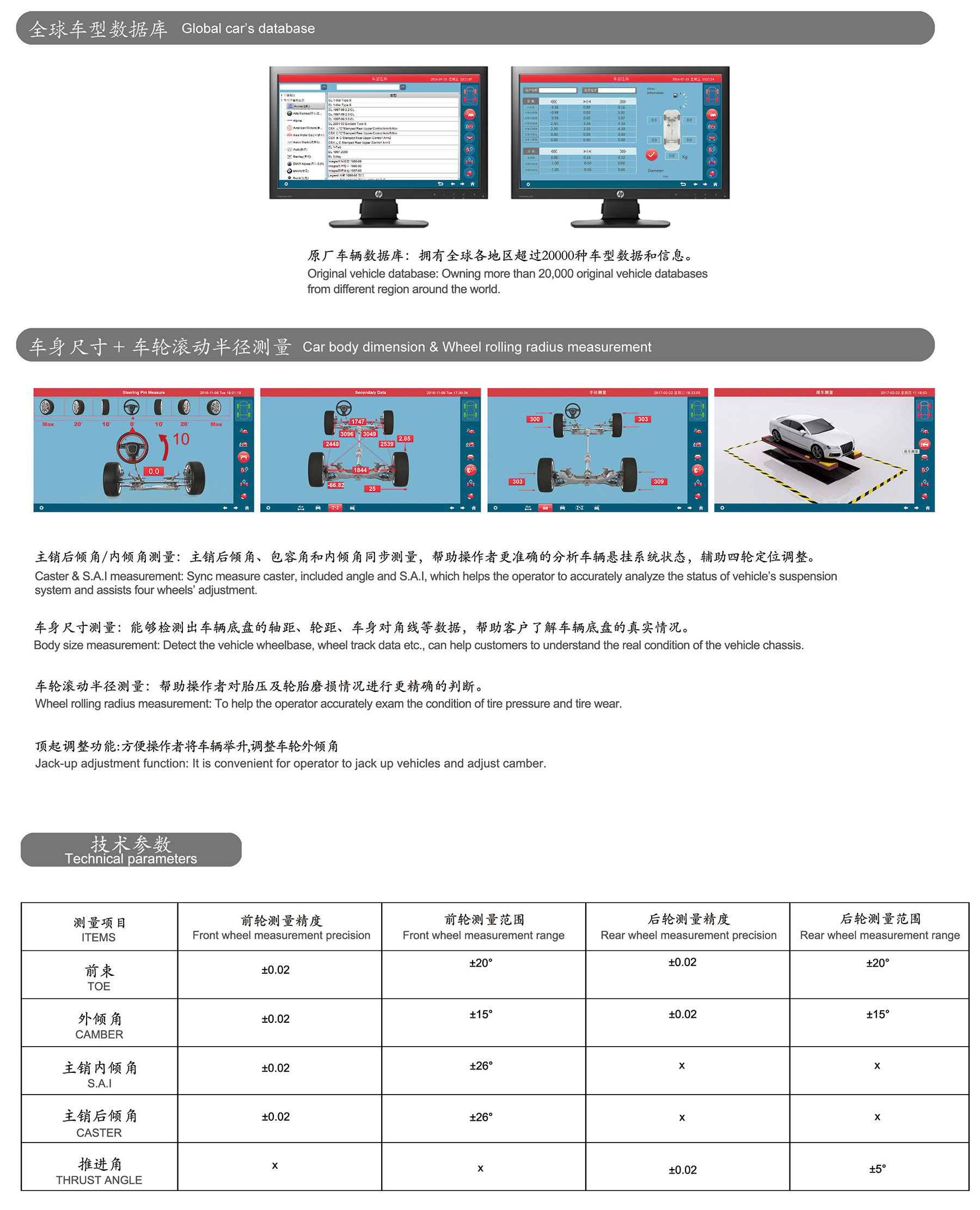 Accessories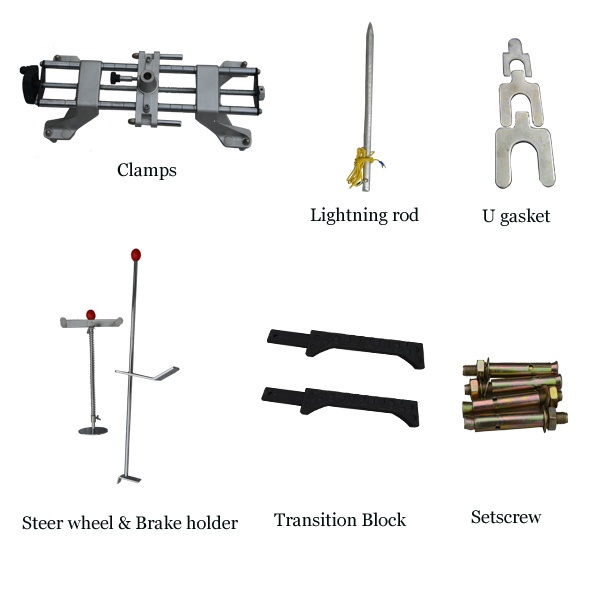 Details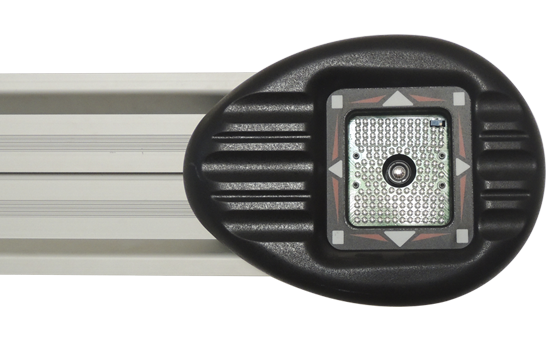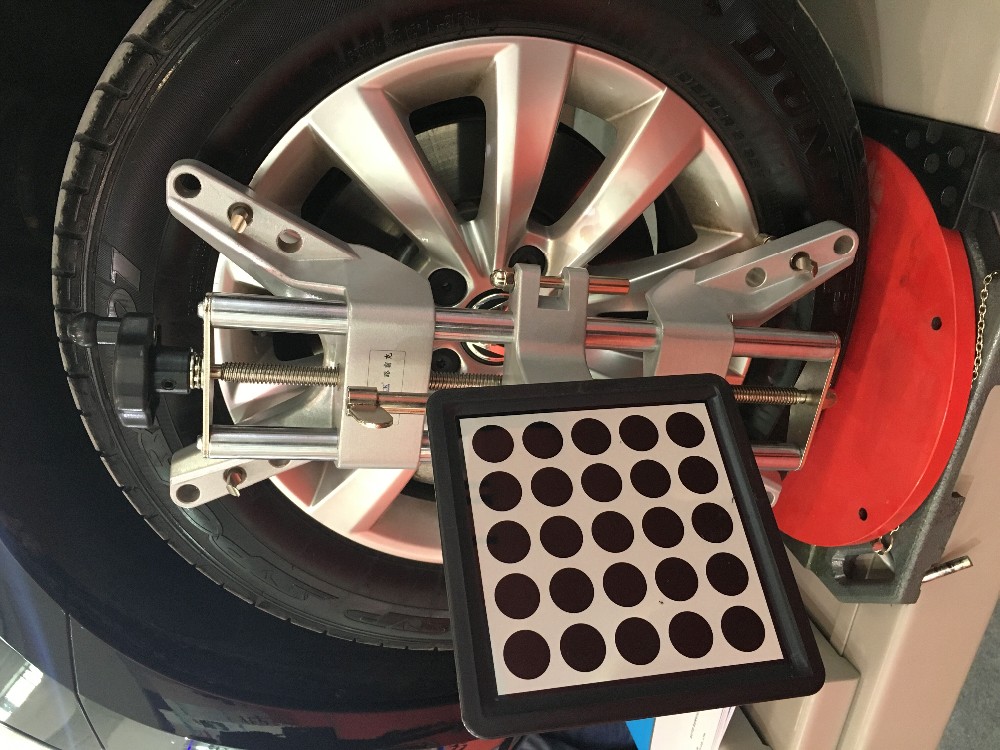 Manufactory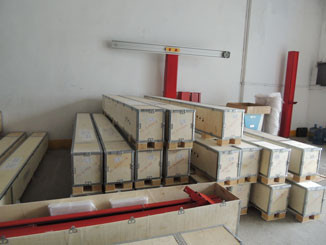 Other Models
Warranty: 12 months

Lead time: One week


Max. Rim Diameter: 23''
Power Supply: 220V, 50HZ/60HZ
Warranty: 12 Months
Update: Lifelong without charge
Languages: Chinese, English, Portuguese, Arabic, Spanish, Japanese, Korean, French, German, Italian, Turkish
Database: more than 20000 original vehicle database
Certification: CE Weight: 276/296kg
Dimension: 2.3CBM