Autel Maxisys Elite Diagnostic Tool with J2534 ECU Programming and 2 Years Update (Upgraded Version of MK908P)
Item No.: 197
The MaxiSys Elite, the newest addition to the MaxiSys line of highly advanced smart diagnostic tools.
INQUIRY
Description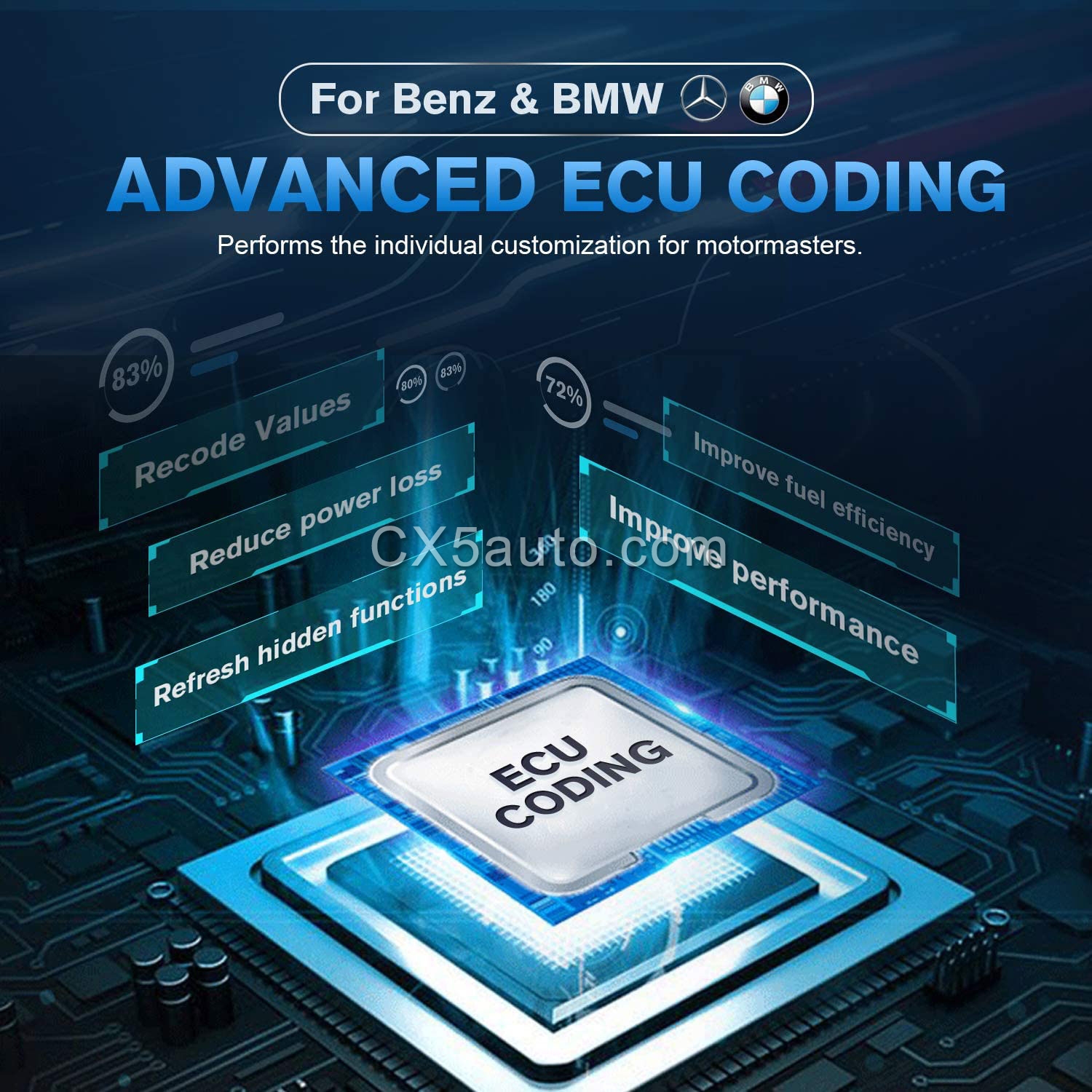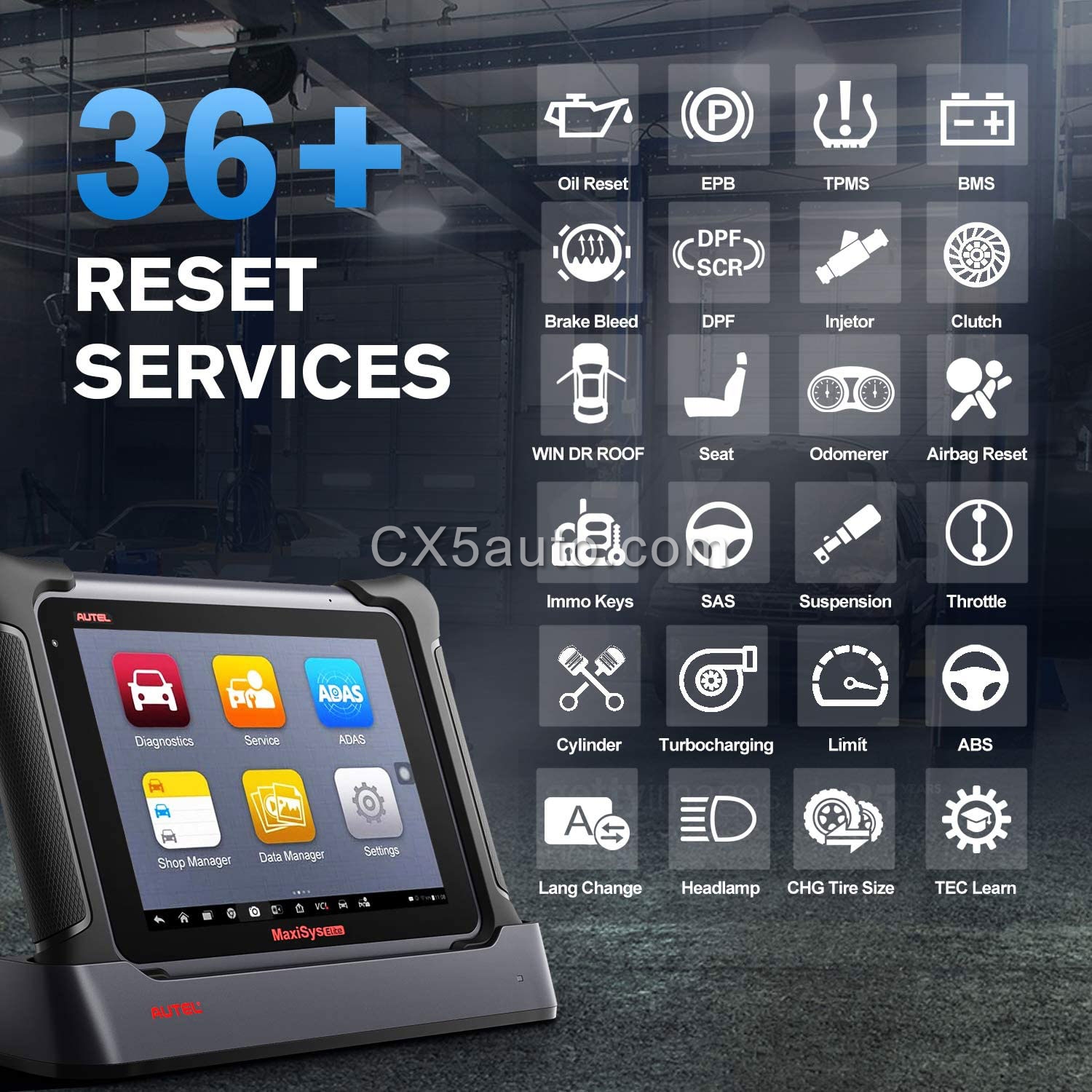 Specification

Operating System: Android 4.4.4 KitKat
Processor: NVIDIA Tegra®4(4-PLUS-1 Quad-core Processor)1.8GHz with ARM Cortex–A15 CPU
Memory: 2GB RAM&32GB Embedded Memory
Display: 9.7"Retina display with 2048X1536 resolution&Capacitive touch screen
Connectivity: 802.11a/b/g/n/ac WIFI
Version 2.1 3Mbs Bluetooth
RJ45 Ethernet Connection
3.0 USB(2.0 Compatible)
HDMI 1.4a
SD Card(Support up to 32GB)
Camera: Rear:8.0 Megapixel,Autofocus with Flashlight
Front:2.0 Megapixel
Sensors: Ambient Light Sensor
G-sensor
Audio Input/Output: Microphone
Dual Speakers
3-Band 3.5 mm stereo/standard headset jack
Power and Battery: 3.7V/15000mAH Lithium-polymer battery
DC/12V/3A Power Supply
Input Voltage: DC/12V/3A
Power Consumption: Max 20W
Operating Temperature: -10 to+55°C
Storage Temperature: -20 to+70°C
Dimensions(W x H x D): 309 X 225 X 35(mm)
Weight: 1.59 kg
Protocols: ISO 9142-2,ISO 14230-2,ISO 15765-4,K/L line,Flashing Code,SAE-J1850 VPW,SAE-J1850 PWM,CAN ISO 11898,Highspeed,Middlespeed,Lowspeed and Singlewire CAN,GM UART,UART Echo Byte Protocol,Honda Diag-H Protocol,TP 2.0,TP 1.6,SAE J1939,SAE J1708V
One-Stop Solution for All Professional Needs
Complete J2534 Online Programming, on various BMW and Benz vehicle models, to replace the existing software/firmware and program new ECUs, to fix software-controlled driving performance and emission issues (SAE J2534-1 & J2534-2).
ECU Coding, to help you perform the customer individual customization on some specified control modules.
ECU Matching, on Ford, to match the new ECU after replacing the old one.
Guided Function, on VW & Audi, to offer a step-by-step guidance as how to fix the problem while diagnosing.
Anti-theft Matching, to disable the lost key and add the new key's information, for the security of the vehicle.
SAS Reset, to calibrate the steering angel sensor after the replacement, to make sure the ECU recognize the correct steering instructions and memorize the max angle's position.
Tire Pressure Reset, to make up or replace the tire, and tell the ECU that the tire pressure returned to normal and keep all the information in record.
Injector Coding, to write the new code to the ECU after replacement of injector, so that the injector works.
DPF Reset, to retrieve/erase DPF-related codes, and reset the DPF light after the filter has been replaced.
Throttle Matching, to run the ECU matching related after throttle cleaning or replacement.A
nd more...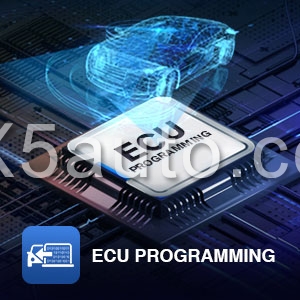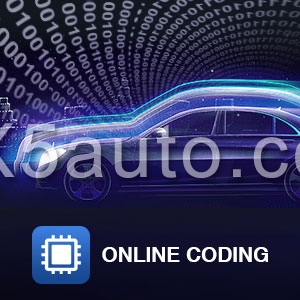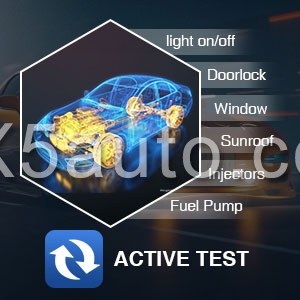 ECU Programming
Allows you to perform J2534 programming services on Benz / BMW, which were previously "dealership" only, without the use of special and often very expensive factory tools.
To replace the existing software/firmware in the ECUs, and program new ECUs, so fix software-controlled drivability issues and emission issues.*
We recommend connecting an external battery charger to the vehicle, to ensure a successful operation.
Online Coding
Allows you to perform the customer individual customization of the car, so improve vehicle performance, or stimulate high-end car functions.
To alter the configuration when a component is replaced, so the new actuators can be recognized by related vehicle systems.
To enable multiple car systems to recognize each other, so the actuators can start to work.
Bidirectional Control
Also called active test.
This bidirectional control scanner allows the mechanic to activate or test mechanical components on demand.
This tells you if individual actuators, valves, and pumps are functioning the way they should, allowing for more efficient, effective repairs.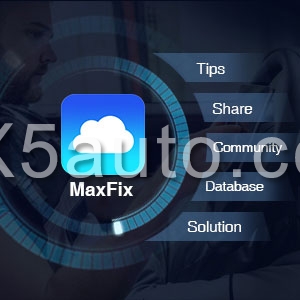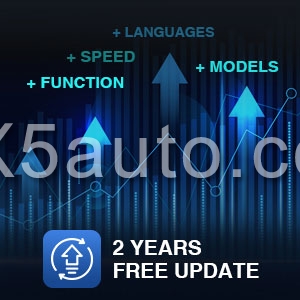 Work Smarter, Not Harder
The Autel Elite is a revolutionary addition with 3 time faster running speed than other ultimate-level competitors on the market.
Backed by the powerful processor, and the Android operating system, you can enjoy its quick boot-up time, and perform multitasking without messing up with any complex operations.
The menus and procedures also follow a logical path, to save considerable effort and time.
MaxiFix Platform
Not all vehicle problems are easy to diagnose.
The MaxiFix offers a comprehensive database of repair diagnostic tips with proven filed fixes.
This is a strong community of Autel MaxiSYS owners and technicians which can help solve tricky repairs and issues, along with sharing general knowledge to help use the scan tool more effectively.
2-Years Free Update
You will enjoy quick and effortless software update procedures, for new upcoming features, and car models within its fold, for 2 years with no extra charges.
That's great for peace of mind, especially given the high asking prize.
Also, another great news is that the upgrade process is quite straightforward. "One-Click Update" is available with just a single touch upon the update icon.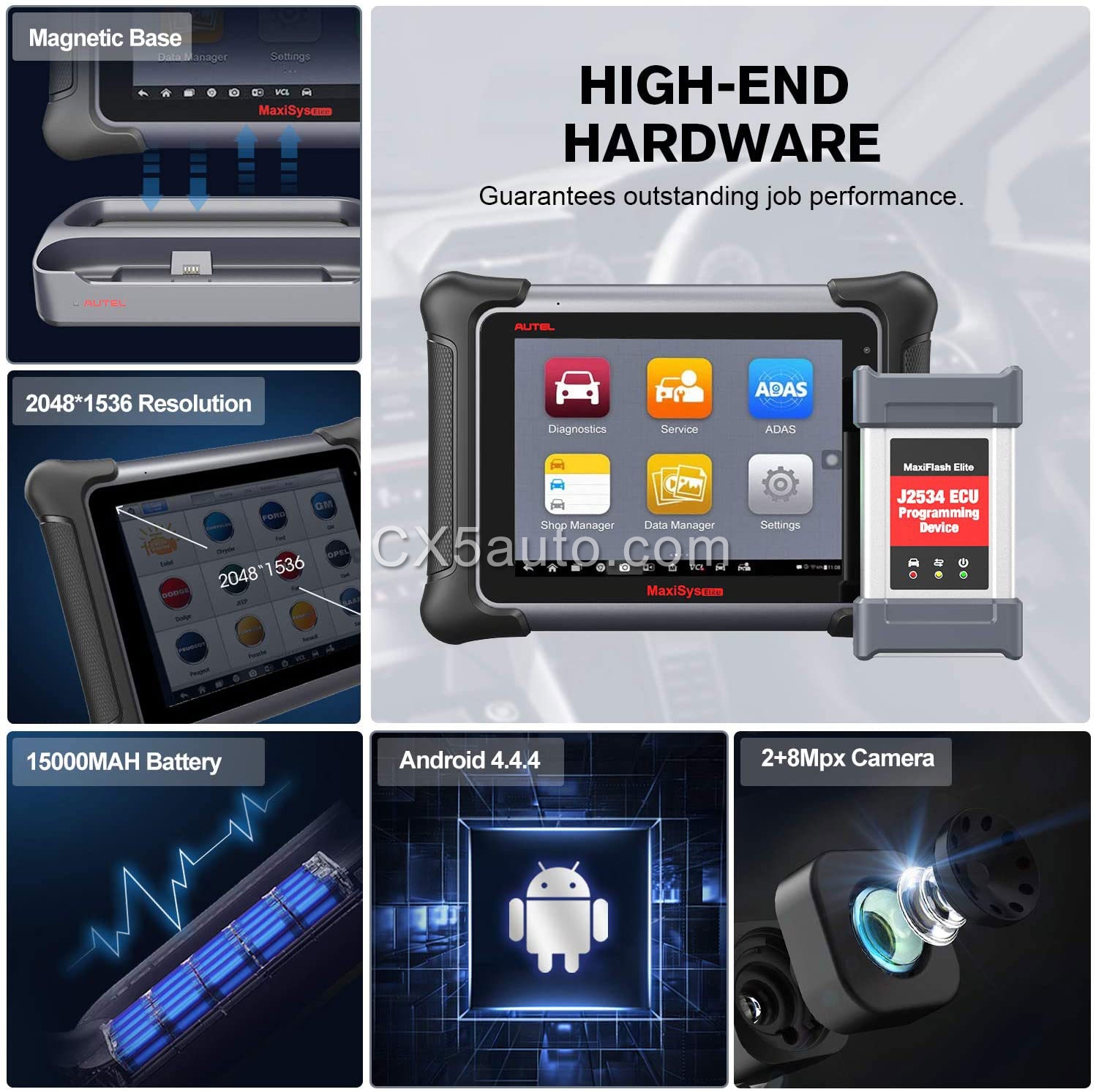 Features
1. The most extensive complete system coverage for more than 80 US domestic, Asian and European makes and models

2. Exceptional OE-Level functionality from comprehensive OBDII diagnostics & services to advanced ECU coding and programming

3. Uniquely integrated vehicle programming capabilities working with a SAE J2534-1 & -2 compliant vehicle programming pass-thru interface

4. Automatic system and software updates with real-time push message notifications via internet

5. Instant remote control tech support anytime, anywhere

6. Interactive Data Logging sessions enable direct contact with Autel Support for first-hand troubleshooting of diagnostic bugs and errors

7. One-stop multitasking designed for ideal management of workshop operations to keep all data files, customer info, and vehicle records well organized
8. Unique ergonomic design with rubberized outer protection and a rugged internal housing
Packing list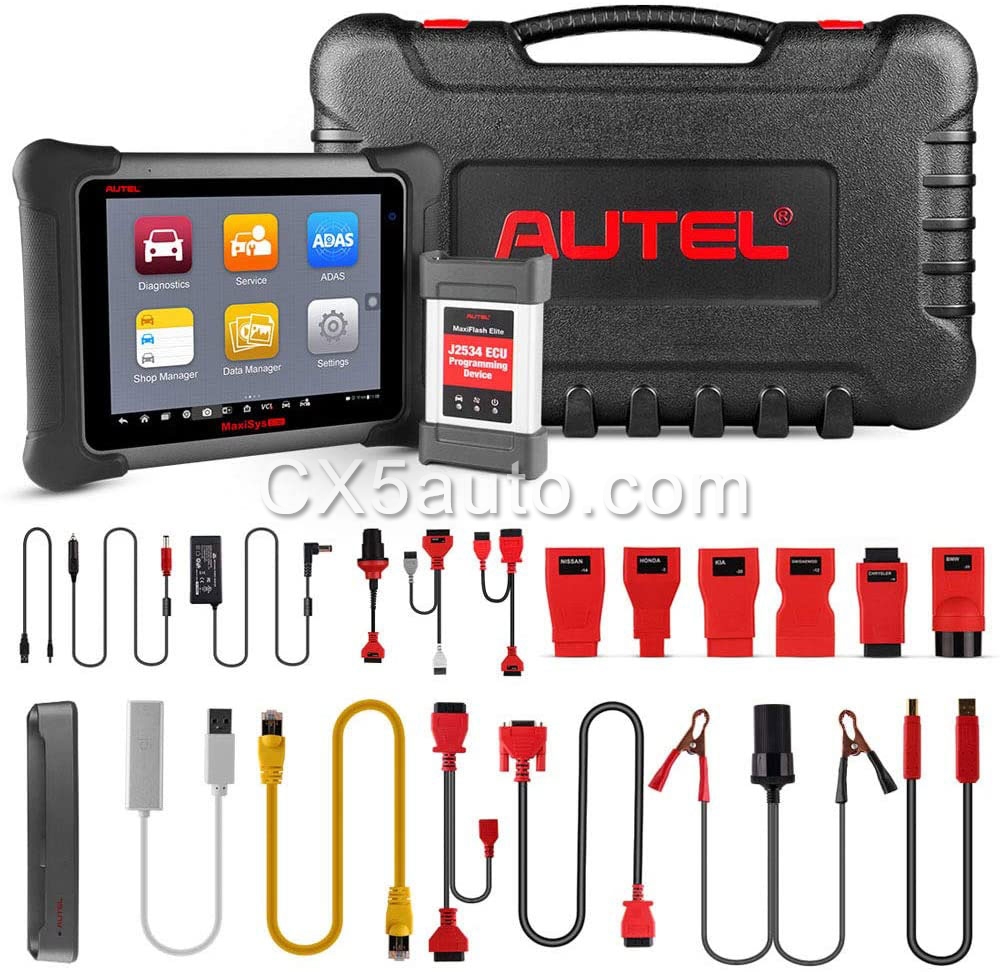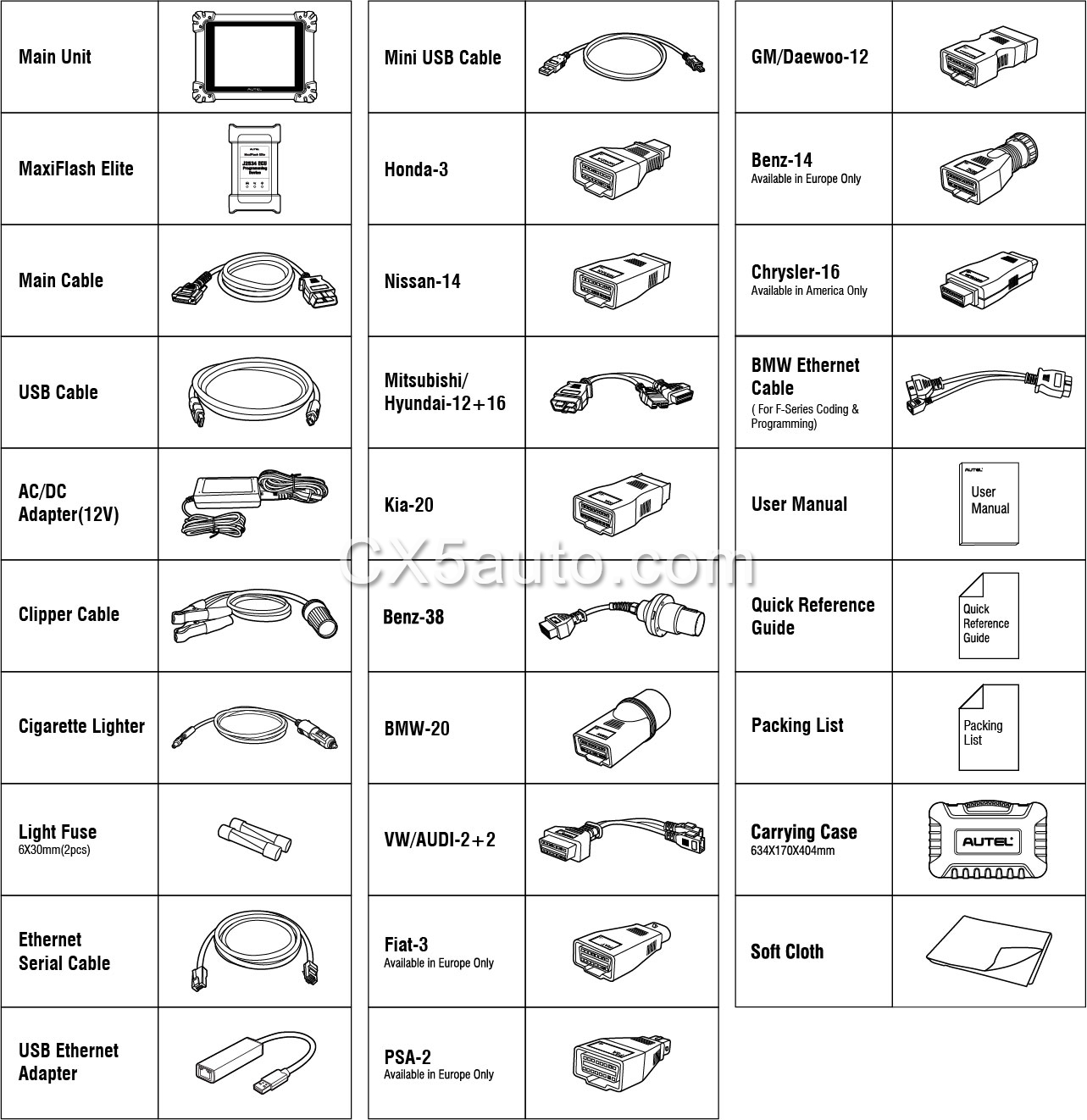 Warranty: 12 months

Lead time: Have stock (by DHL or Fedex about 7 days arrive your workshop)