Launch X431 PADV Automotive Diagnostic Tool Support Coding and Programming 1 Year Free Update
Item No.: 206
New Arrival LAUNCH X431 PAD V 10.1 inch & 5G Wi-Fi Professional diagnostic tools auto full system code reader scanner online & offline coding programming tools26+ special (reset) function ,ADAS system calibration, 4GB RAM+ 64GB ROM
INQUIRY
Description Package Software list
X-431 PAD V is a high-end comprehensive diagnostic tool with charging base newly developed on the basis of Android 7.1. It supports dual 2.4GHz & 5GHz Wi-Fi communications, with features such as wide vehicle model coverage, powerful diagnostic functions, and accurate test data. Its IP65 case has exceptional damages resistance for water and dust, which will make workshop work easier and more comfortable. All these unique features will offer you a luxury experience of vehicle diagnosis.
X-431 PAD V Parameters:
Operating system: Android 7.1
CPU: Qualcomm MSM8953 2.0GHz eight-core
Memory: 4GB
Storage: 64GB (up to 128GB expansion)
Display screen: 10.1 inches, fully fit, sunlight readable screen
Resolution: 1920x1200
Camera: the first 8 million pixels, the rear 13 million pixels
Wi-Fi: Support 2.4GHz&/5GHz dual frequency x2
Size: 320mm*211mm*46mm
Sensor : Gravity Accelerometer , 3-Axis Acceleration Sensor
Working temperature: 0℃~50℃
Operating Temp: 0℃ ~ 50℃
Storage Temp: -20℃ ~ 70℃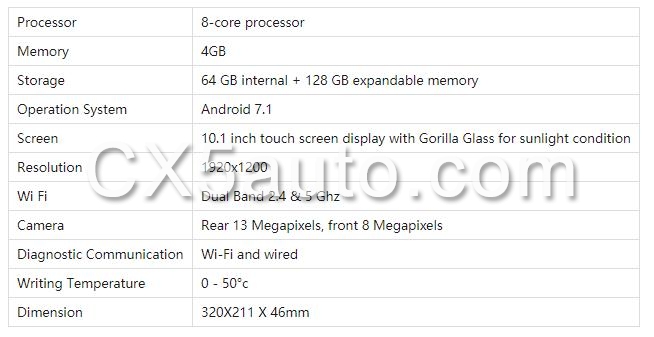 SmartBox3.0 Parameters:
CPU: Dual processor Cortex-A7+Cortex-M7
Operating System: Linux
Working voltage: DC 9V ~ 36V
Memory: 256M
Storage: 8GB
USB: Type B x 1
Wi-Fi: 2.4GHz&5GHz dual frequency
Working temperature: 0℃ ~ 50℃
Size: 200mm*75mm*40mm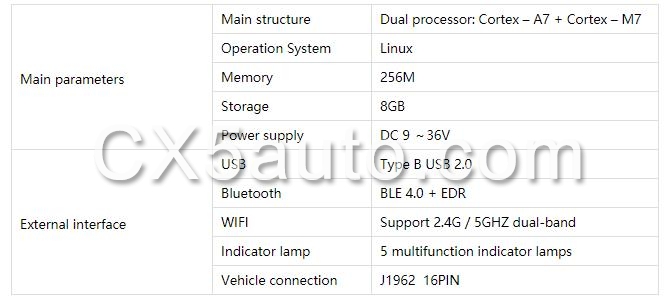 Features
1. Full vehicle system coverage for over 110 brands in the world, which is continually updated
2. Full-function scan tool for both cars and trucks
3. Support J2534, DolP, CAN FD and other protocols with SmartBox 3.0 connector
4. Automatically identify VIN upon connection to the vehicle for intelligent diagnosis
5. Remote diagnosis allowing you to work on a vehicle from your tool without being on-site
6. Read all OTC types for full system, view, graph and record data PIDs, support bi-directional controls, actuation test and all other diagnostic functions
7. Guided function for Volkswagen and Audi
8. Advanced coding and programming function
9. 16 special functions available
10. ADAS calibration function is optional
11. Compatible with 5 extended module: Oscilloscope, sensor, battery test, endoscope, WiFi printer
12. One-Click Upgrade and silent install for software
13. Diagnostic records and reports can be stored in the cloud without any concern of data missing
14. Integrated database with comprehensive vehicle service and repair information
15. The latest 2.4 & 5GHz Dual Wi-Fi with high transfer speed, strong anti-interference and long-distant diagnosis ability
16. IP65 case with exceptional damage resistance to the water and dust for workshop use
17. Docking & charging station included with QC3.0 Quick Charge technology
18. Support USB Type C & Type A
19. Support 24 languages: English, German, Italian, French, Polish, Dutch, Spanish, Portuguese, Hungarian, Greek, Swedish, Finnish, Danish, Czech, Persian, Romanian Text, Serbian, Turkish, Japanese, Korean, Arabic, Russian, Chinese (S&T), Thai.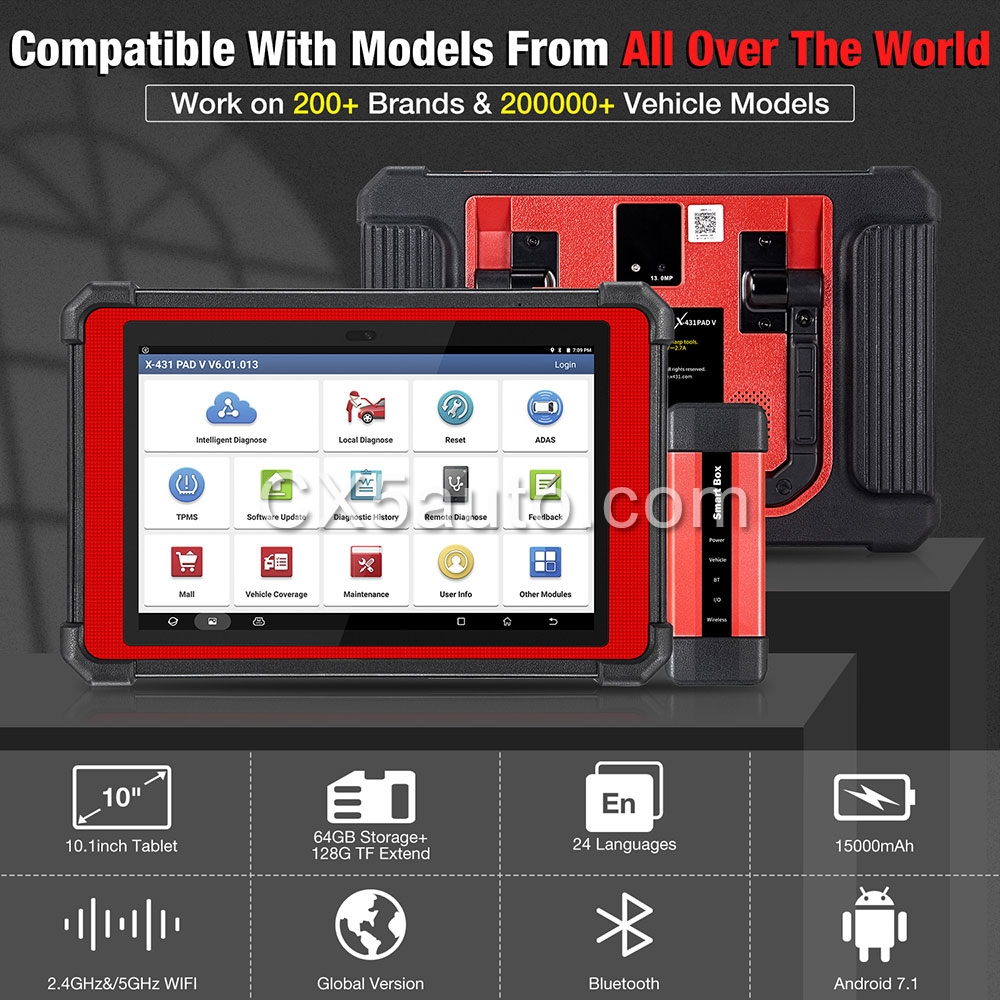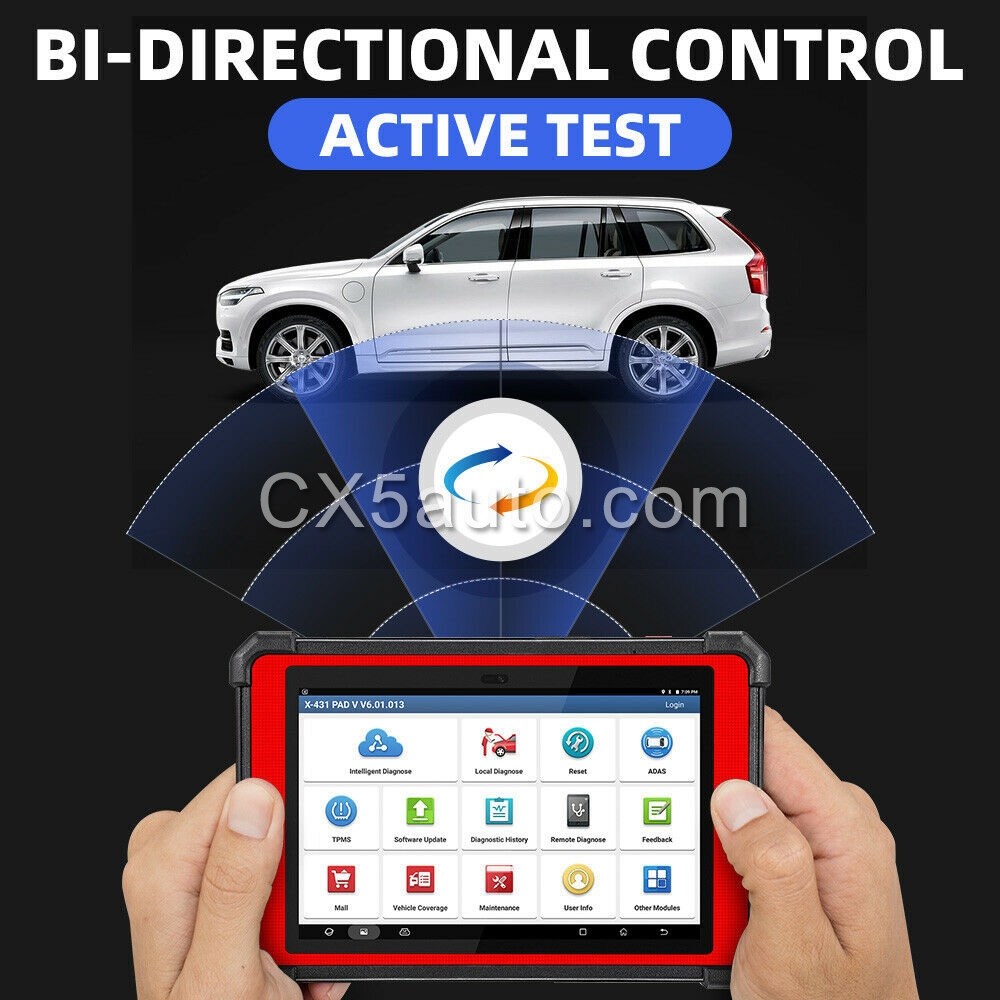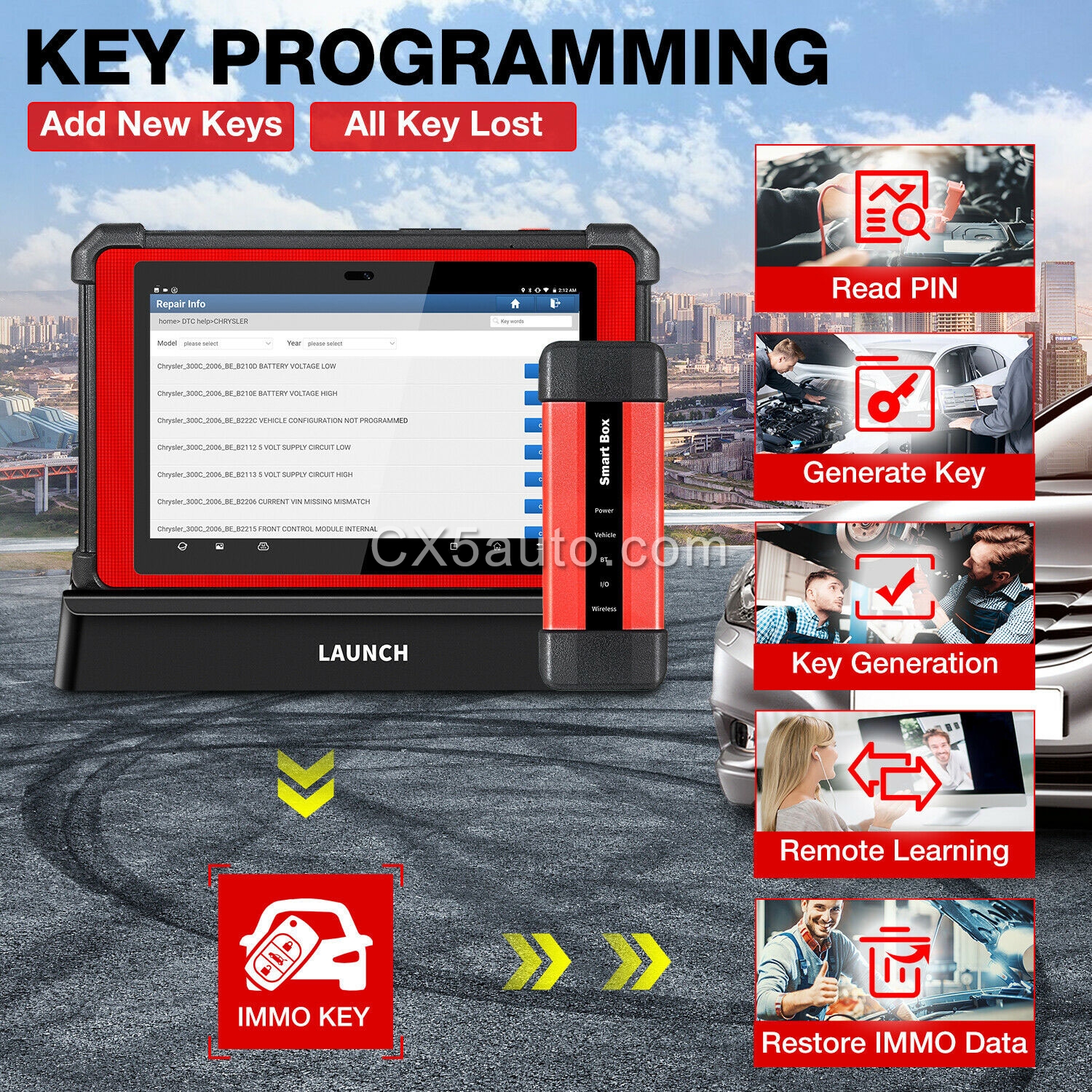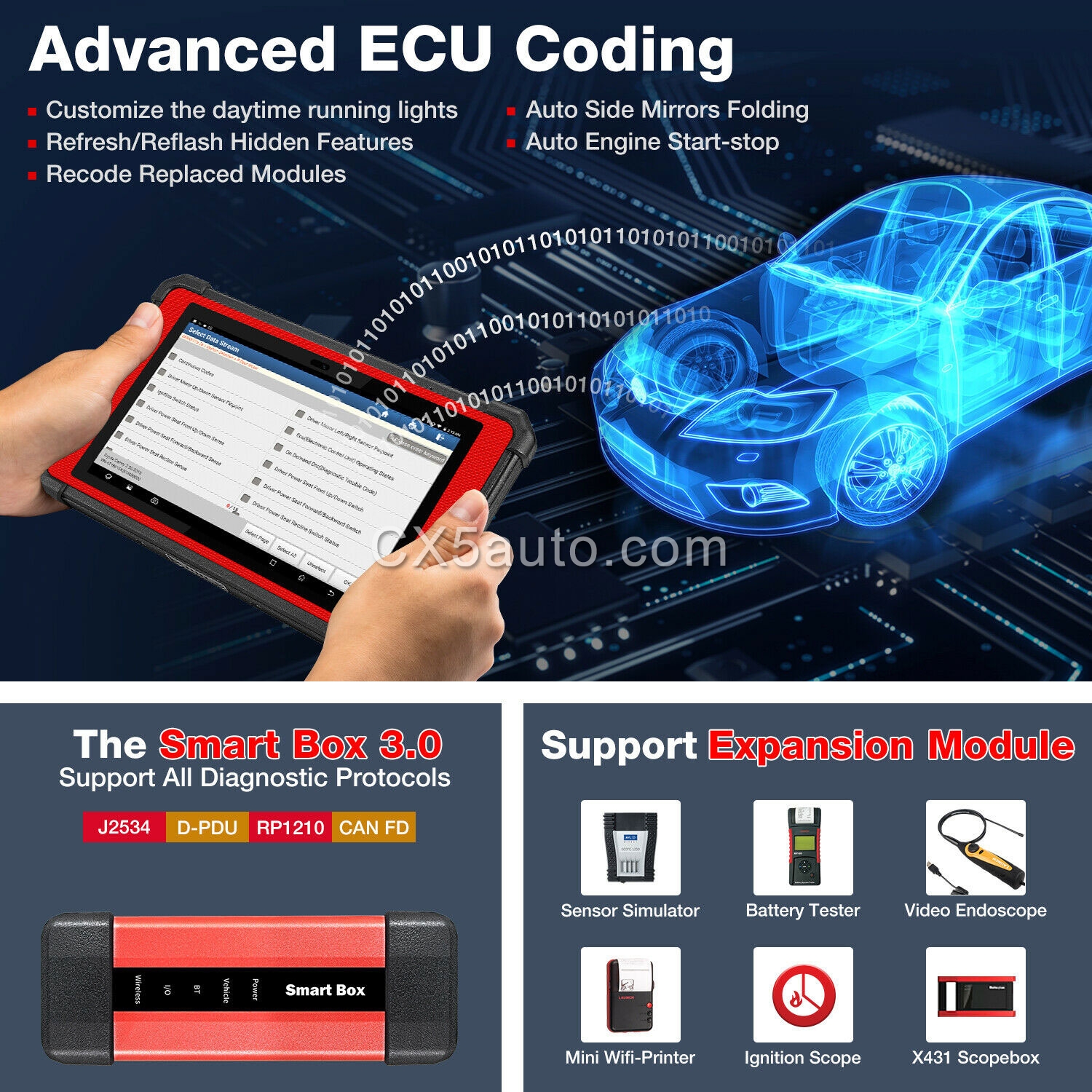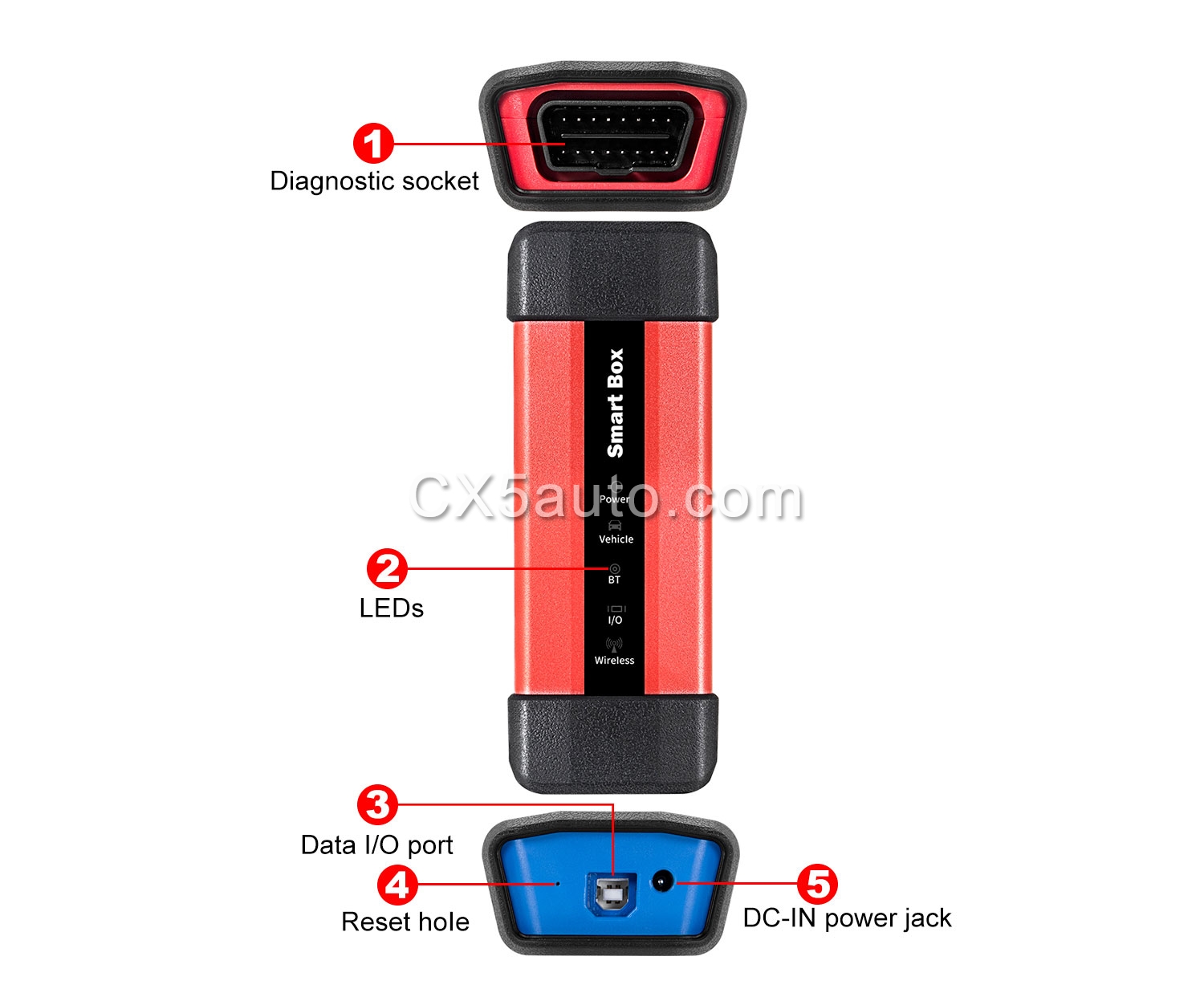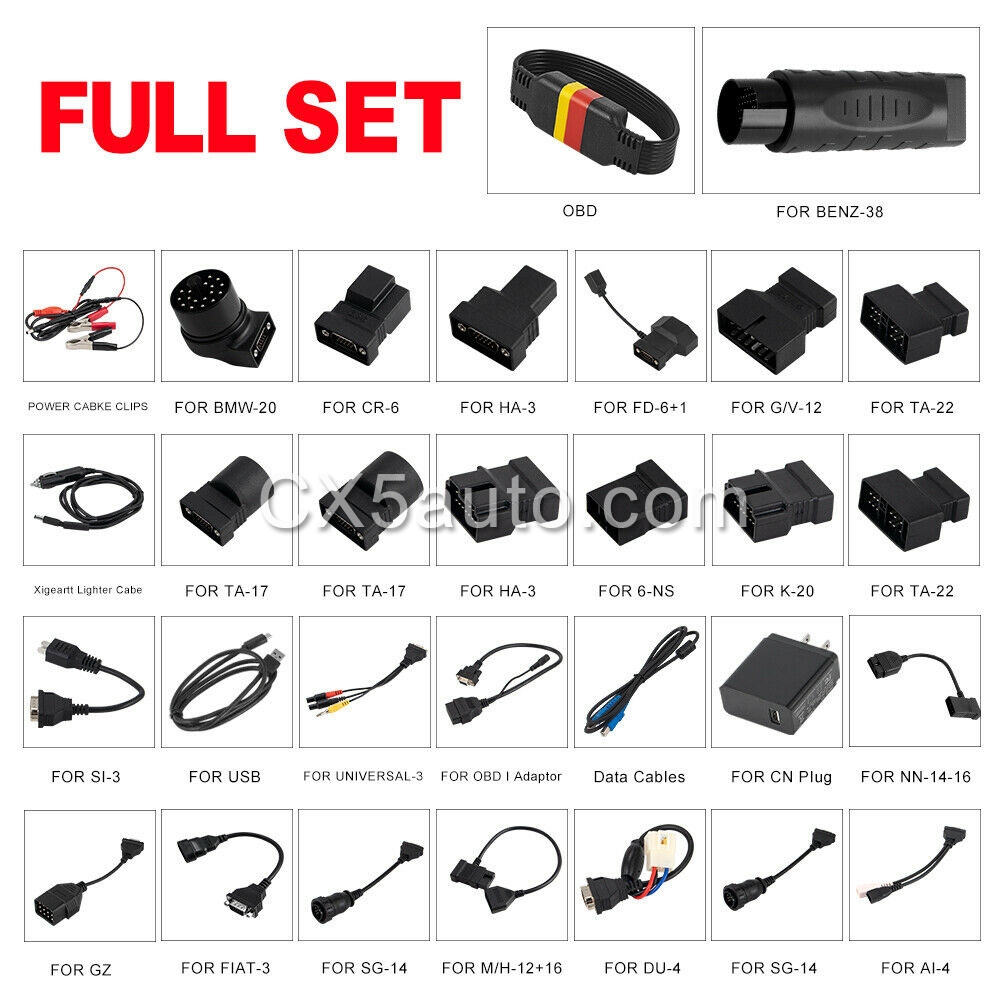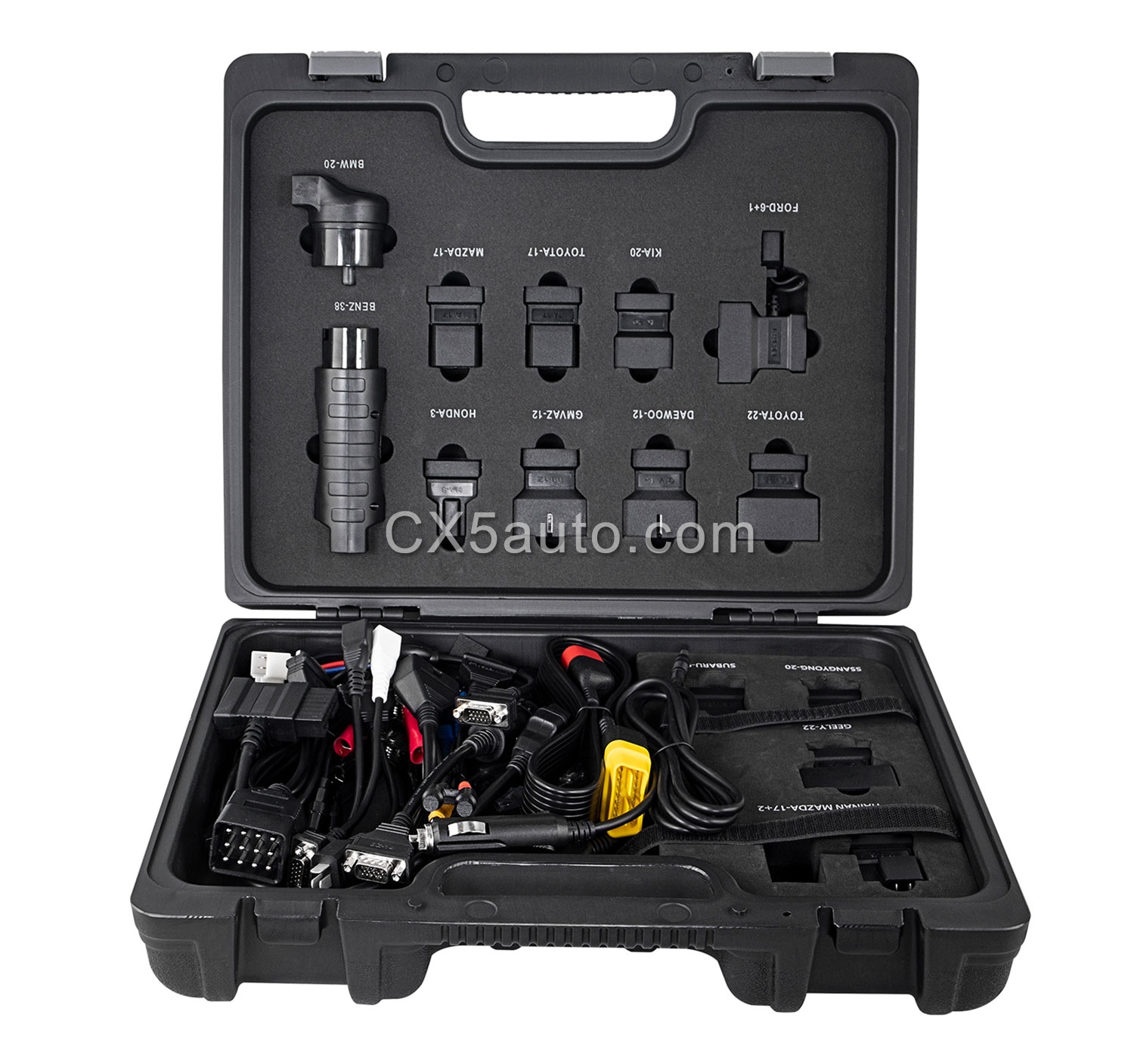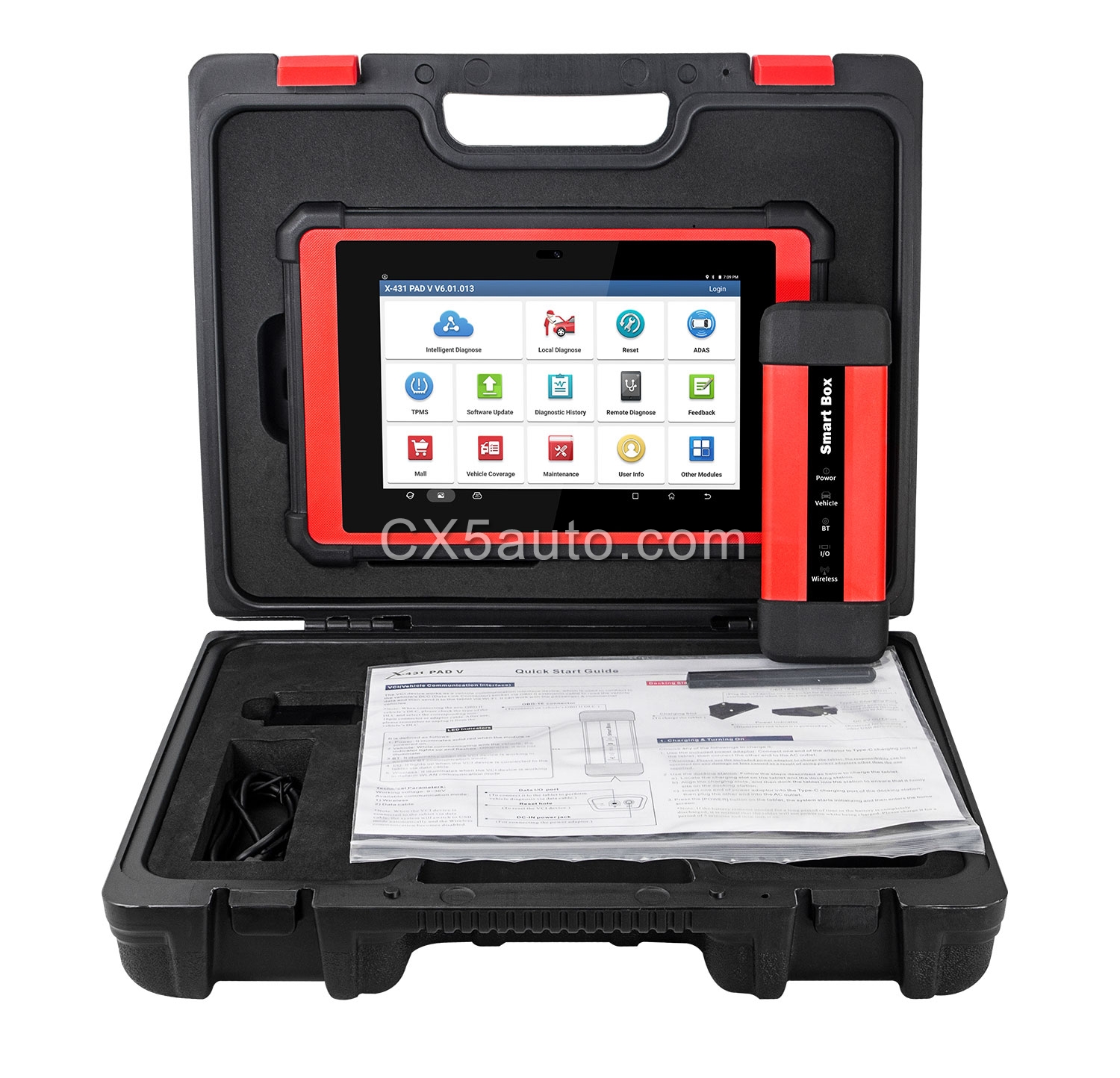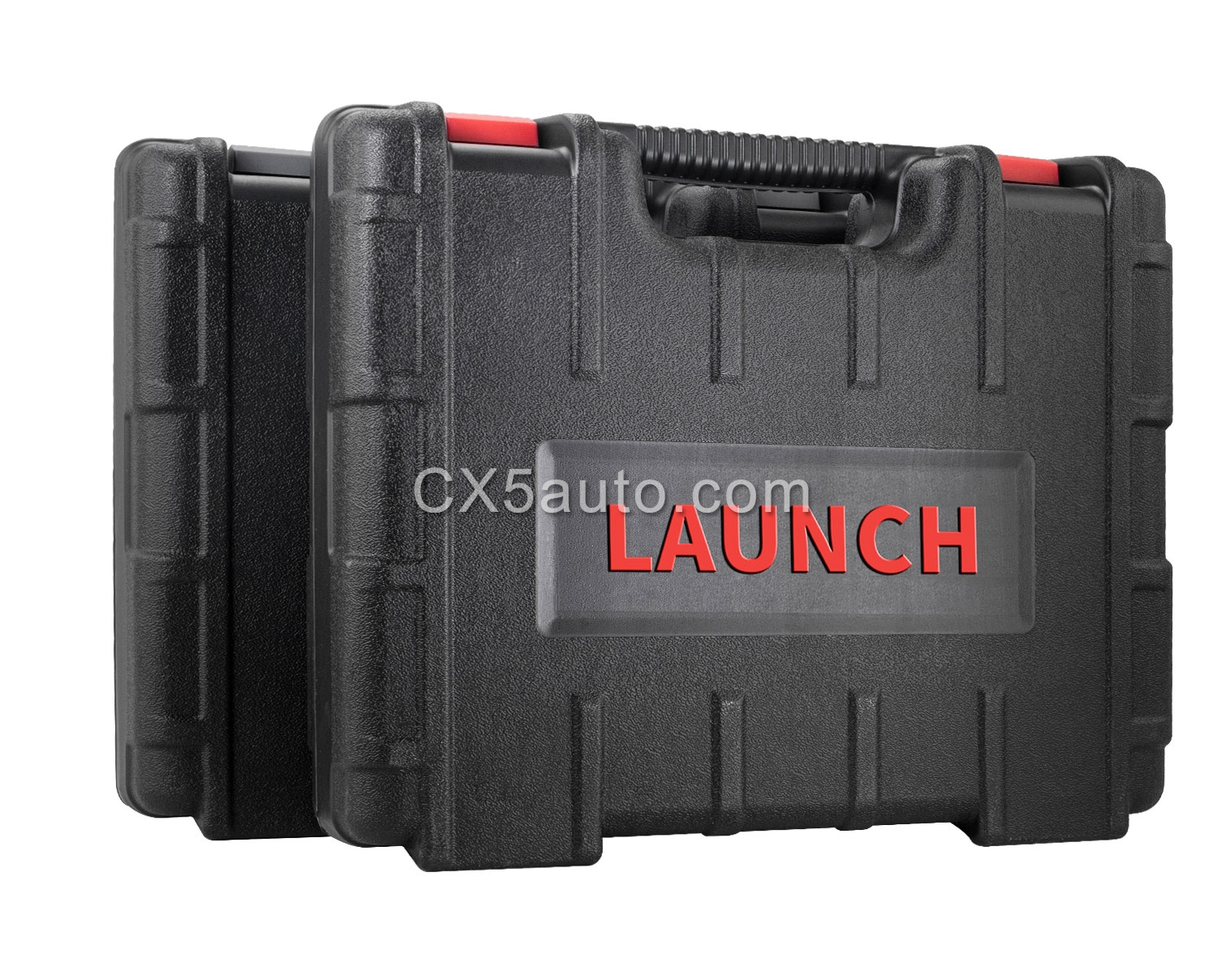 Programming support

Package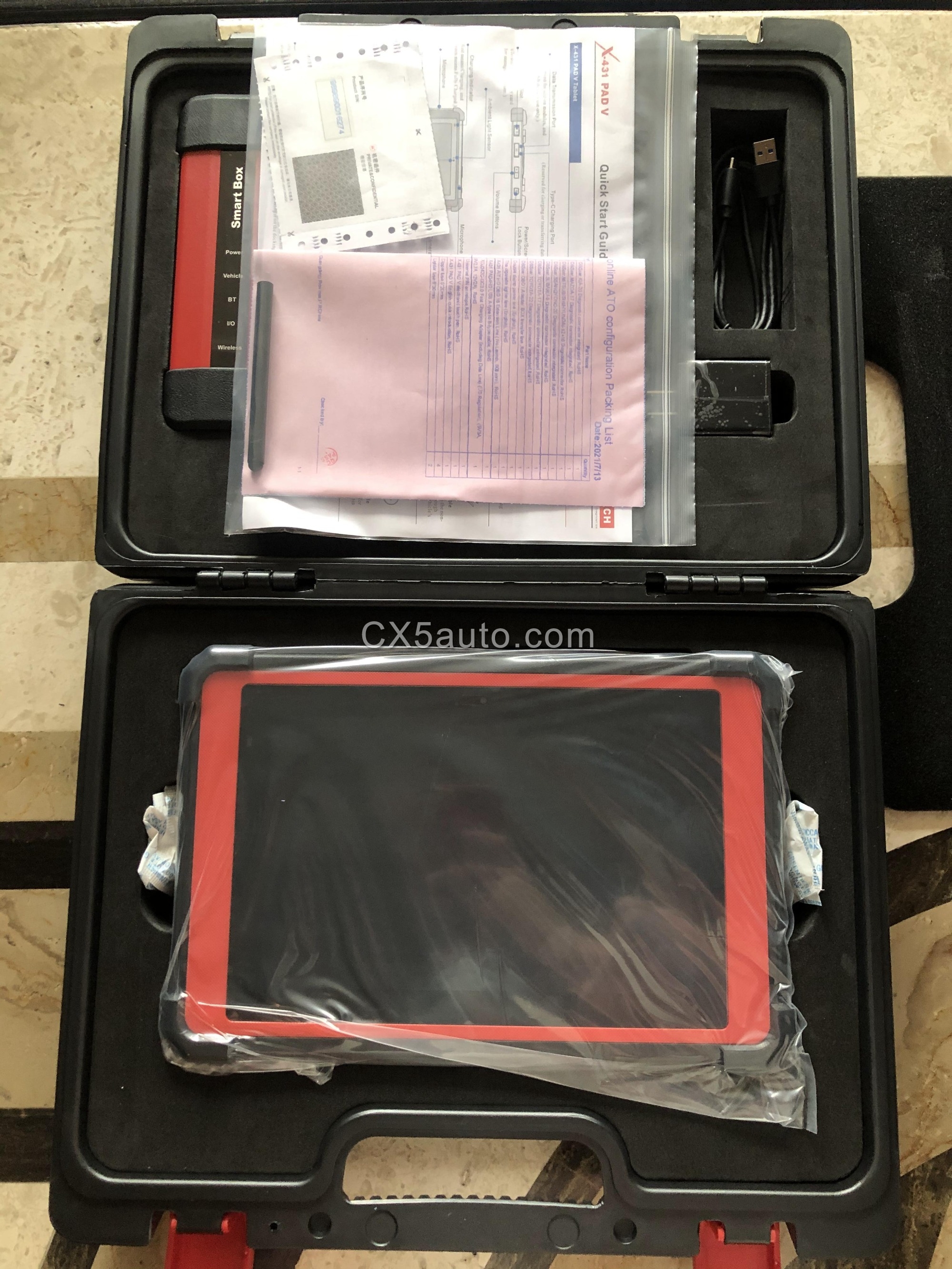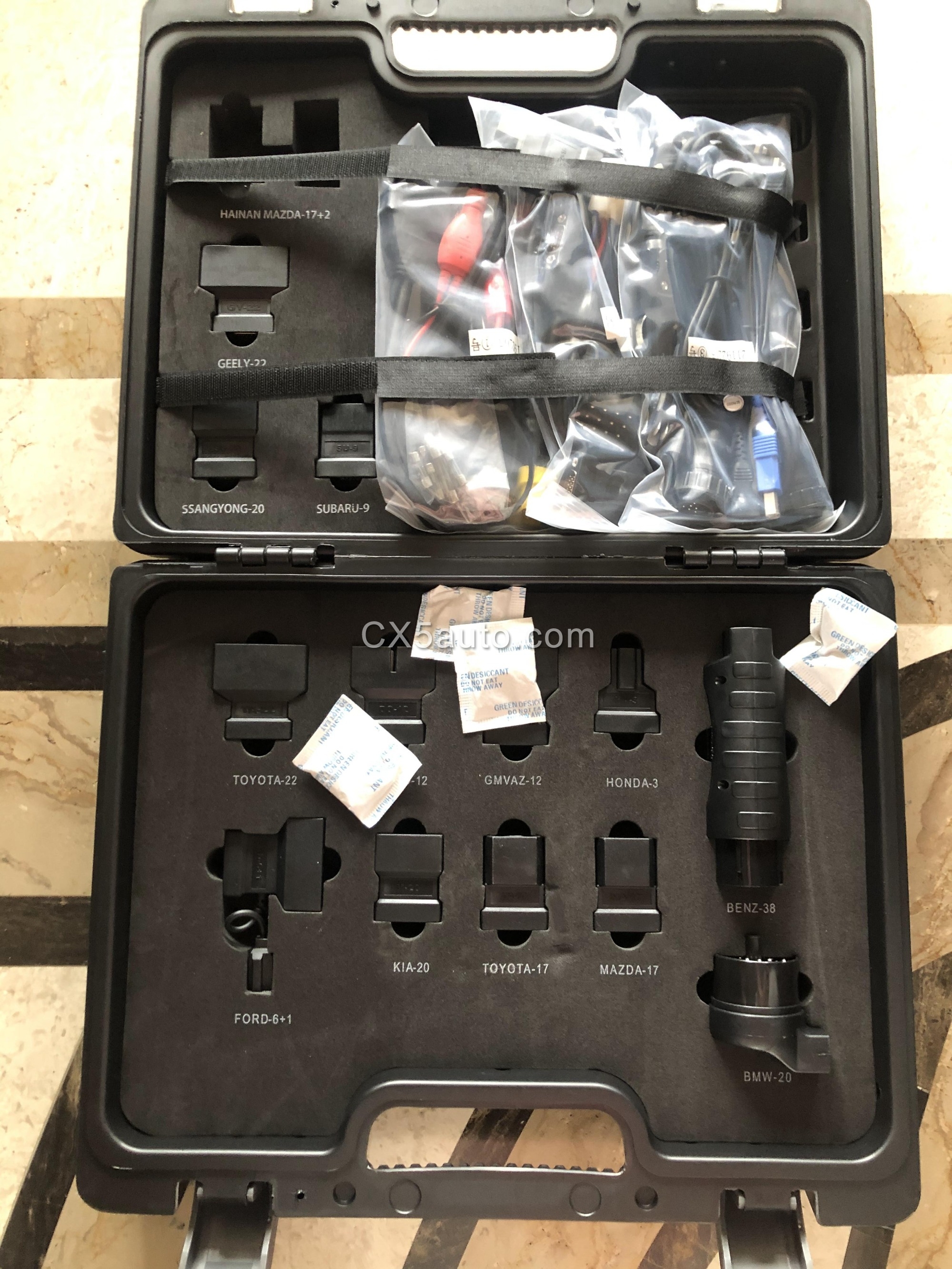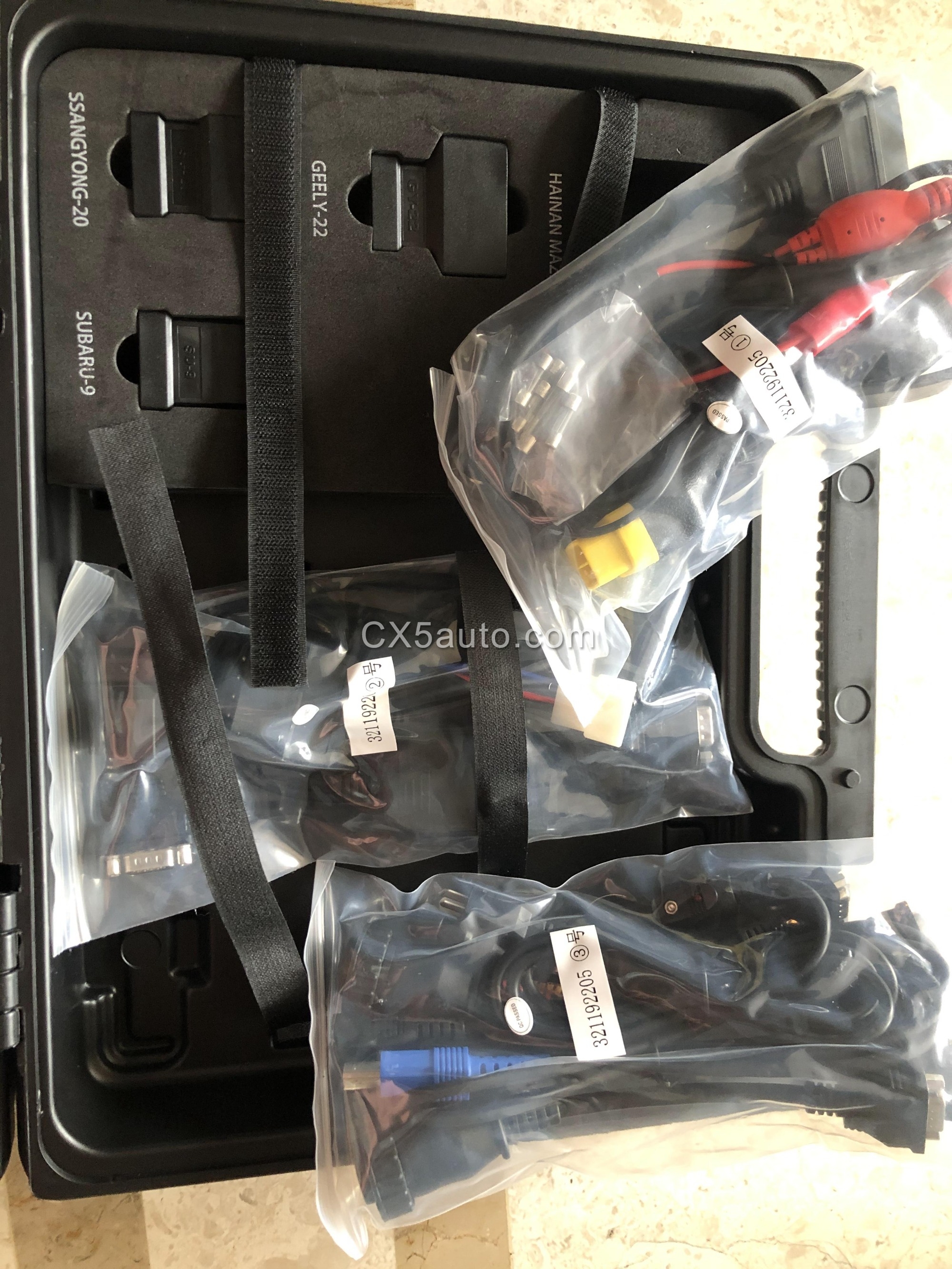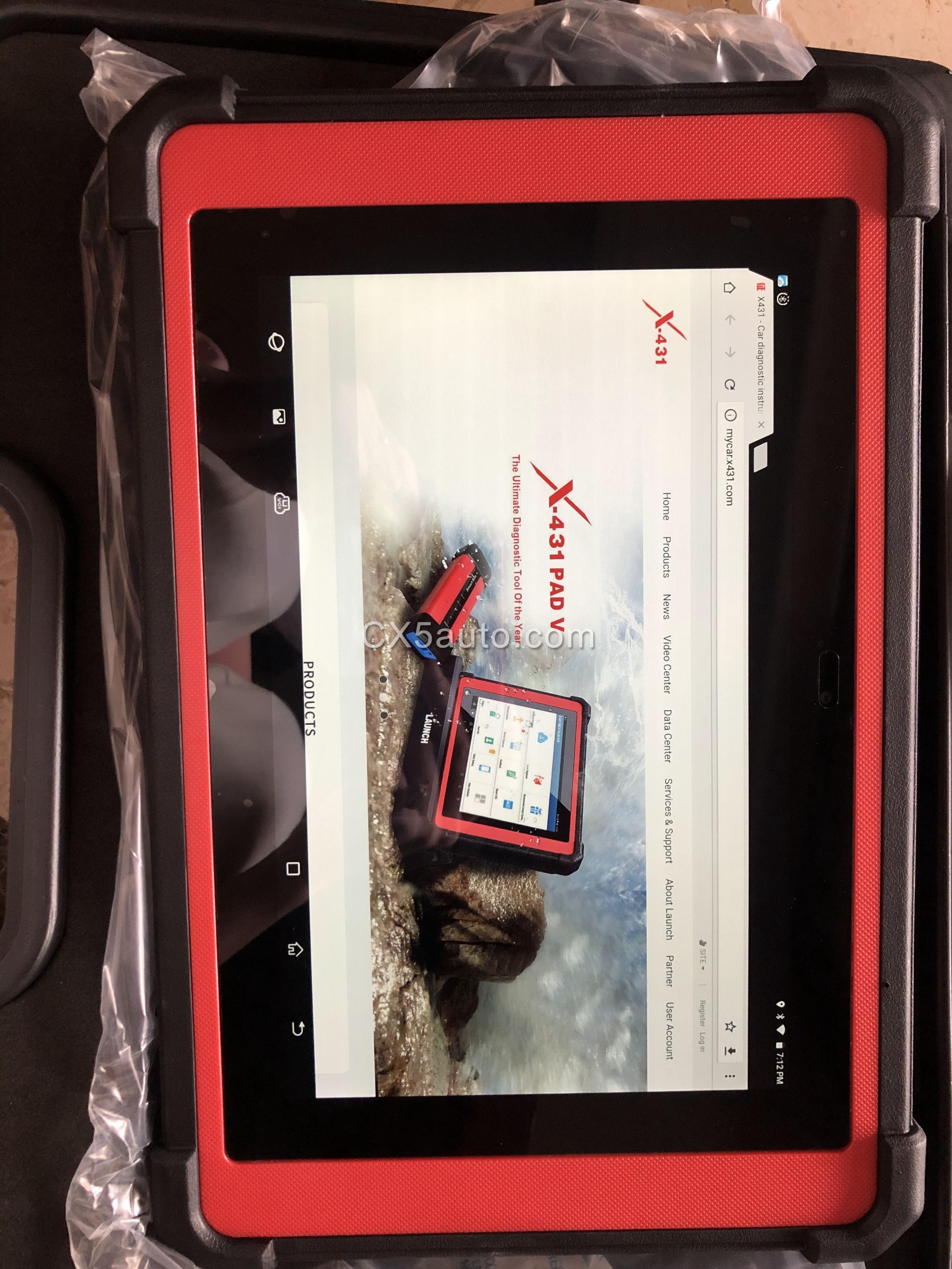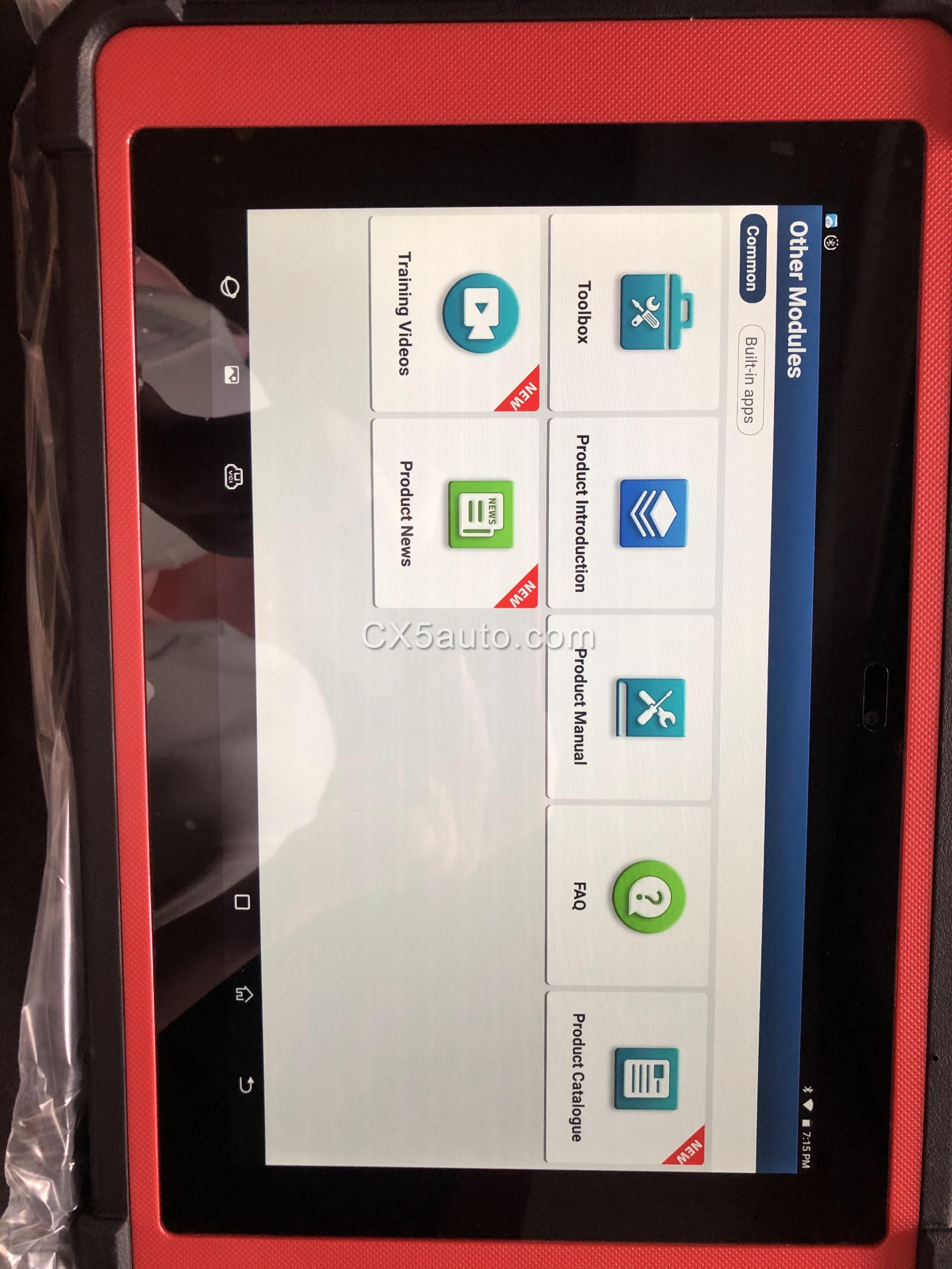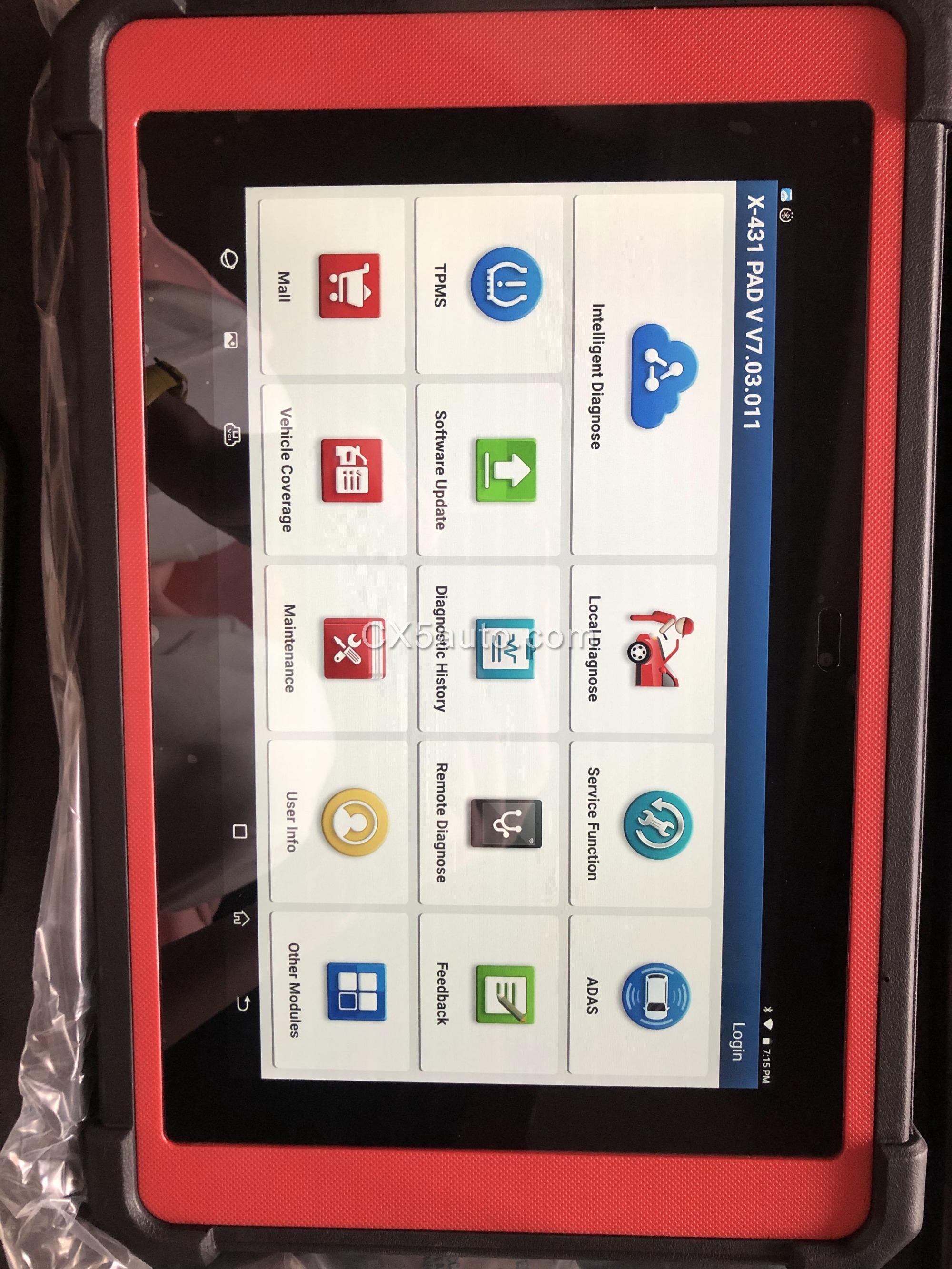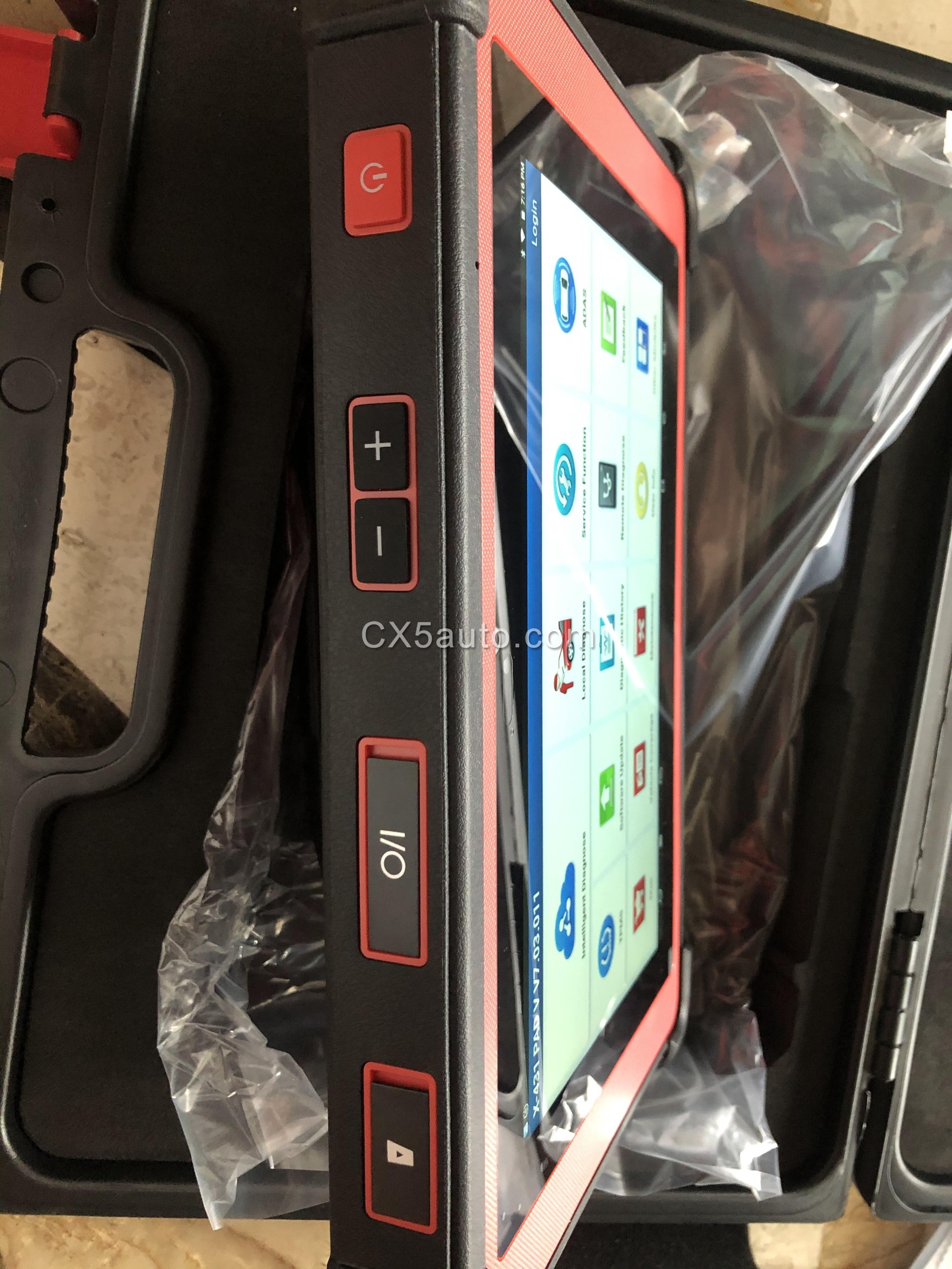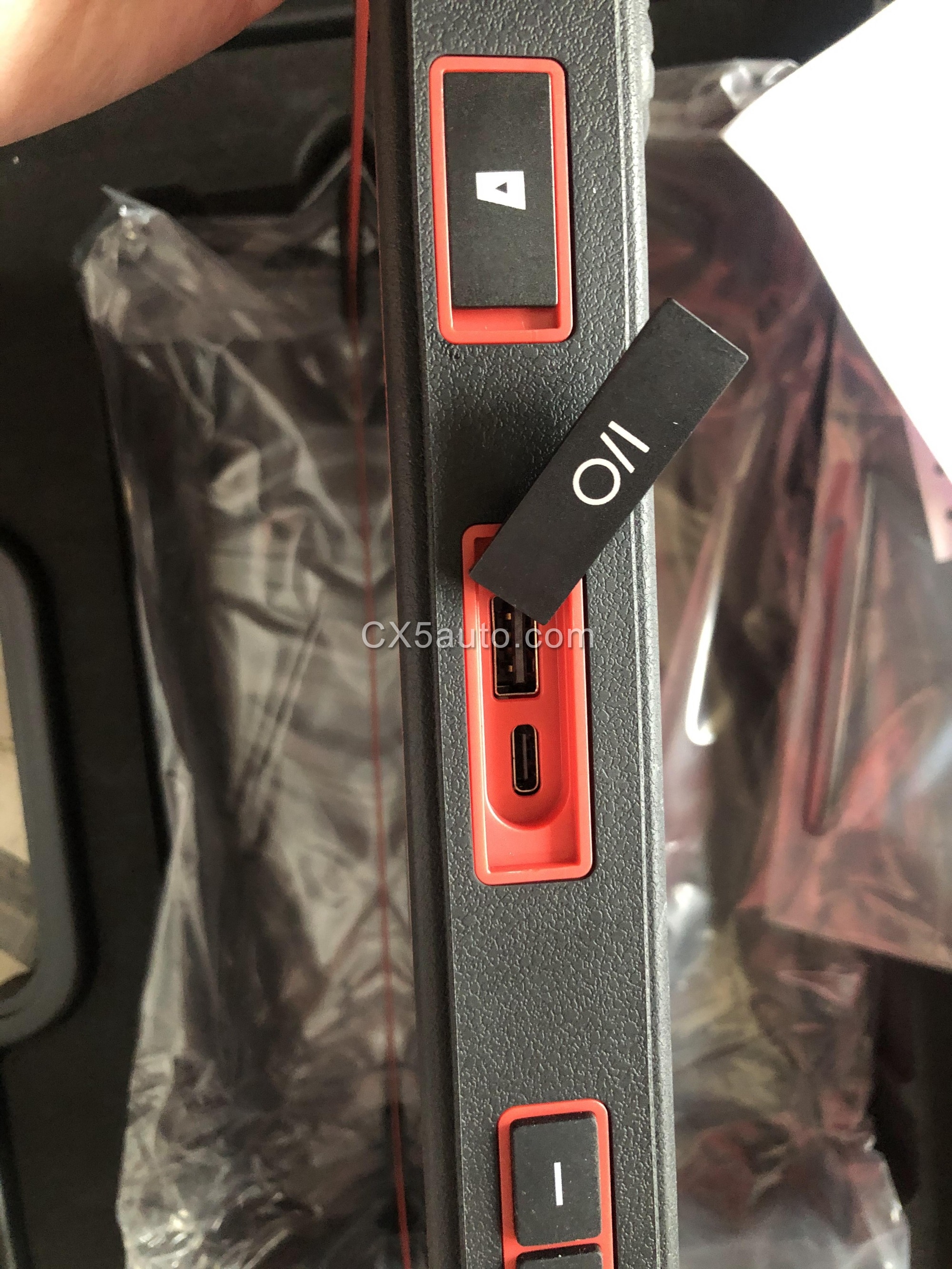 Warranty: 12 months

Lead time: Have stock (by DHL or Fedex about 7 days arrive your workshop)